New York City
Facial recognition a bridge too far for MTA
The MTA's attempt at facial recognition technology on the Robert F. Kennedy Bridge did not yield any faces detected within acceptable parameters rendering the trial unsuccessful.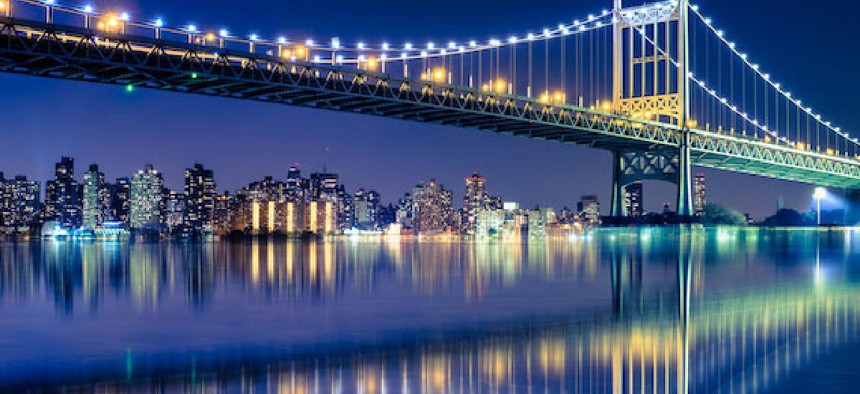 The Metropolitan Transportation Authority's technological reputation has taken a beating lately, most recently via Gov. Andrew Cuomo's pan of the planned subway signal technology upgrade as a relic from the '80s. Now, reporting from The Wall Street Journal has revealed that testing by the MTA of facial recognition technology at the Robert F. Kennedy Bridge has failed.
The initiative to capture faces of drivers rolled out in early 2018 on the RFK Bridge, the Queens-Midtown Tunnel, and the Hugh L. Carey Tunnel. At the time, the tech was hailed as the next frontier in security. "They're experimenting with technology that will identify someone by just the ear, believe it or not," Cuomo said then about the future of facial recognition.
But this weekend, the Journal's review of an MTA official's email revealed that images collected at the RFK Bridge did not yield any faces detected within acceptable parameters. In a pilot program like the one being reported upon, a few bumps along the road are not surprising. But the program faces another sizeable roadblock: Organizations like the New York Civil Liberties Union decry the broad application of facial recognition technology as a violation of privacy, suggesting that the challenges to implementing this technology on a wide scale don't begin and end with getting it to work.
Powered By
NEXT STORY: Buffalo's billion-dollar Band-Aid