New York City
Amazon just can't quit New York
The tech company may be looking for office space in New York City (again).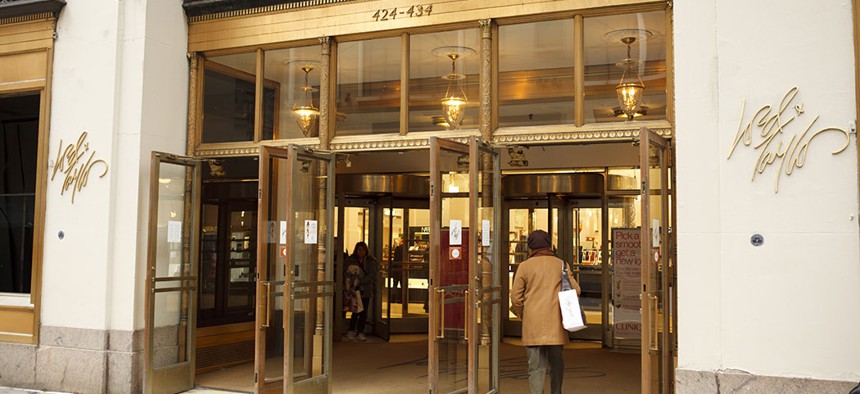 Amazon is on the hunt for office space in New York City once again, debunking fears that the e-commerce giant would want nothing to do with the Empire State after a progressive backlash to a planned headquarters in Long Island City prompted the company to abandon its proposed HQ2 there.
The most recent news on this front includes talks for Amazon to occupy as much as the entire 12-story building that once belonged to Lord & Taylor in Midtown – a space large enough to become home to several thousand employees. WeWork, which now owns the building, could lease part or all of it to Amazon, which is also rumored to be considering space at the Farley Building near Penn Station, as well as spaces in Brooklyn for a logistics facility for quick deliveries to customers.
None of this should be a surprise. Despite some hyped-up fears that New York would become a tech desert after pushing away HQ2, Amazon always said that it would continue to grow across its existing and developing sites – including in New York City, where it already has more than 5,000 employees. But with many of those employees based in the company's fulfillment centers, a search for office space in Manhattan could signify plans to create more tech and corporate jobs. Still, as The Wall Street Journal notes, it isn't clear that Amazon's search for new office space confirms that the company will hire thousands more workers here or simply relocate its existing workforce.
For the rest of today's tech news, head over to First Read Tech.
Powered By
NEXT STORY: MTA pushes biometric timekeeping at heated board meeting