New York State
How all the state lawmakers voted on the environment
Who's a champion of the planet, and who wants to keep mercury in lightbulbs.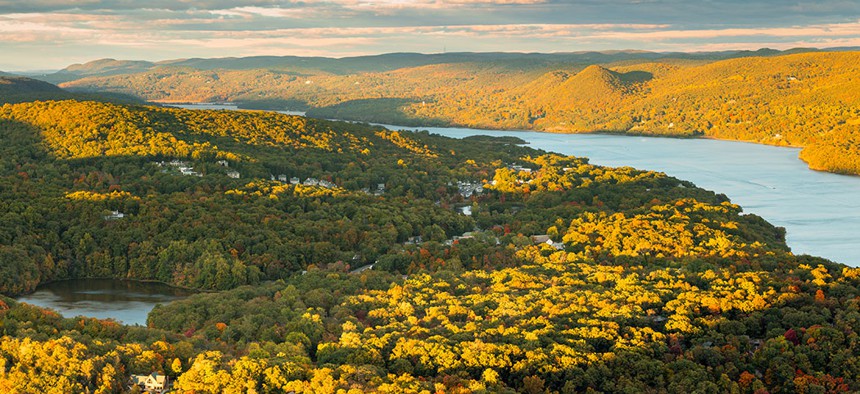 New York state lawmakers are getting high marks from a leading environmental group after they spent the session tackling climate change, toxic chemicals, water quality and other environmental issues. As a whole, Democrats did much better than Republicans in the legislative scorecard released by EPL/Environmental Advocates, the lobbying arm of Environmental Advocates of New York. The organization rated lawmakers from 0 to 100 based on their votes on more than two dozen bills.
"The progress New York made to achieve greater environmental protections this session is undeniable," the organization wrote in the report. "What we saw in 2019 was a growing green ethos in the face of continued environmental crises and the dismantling of national environmental laws and regulations."
Nearly four out of five Democrats in the state Senate and Assembly received perfect scores, but just one Republican did. Here's a graphic showing how each party voted on the bills that were incorporated into the scorecard: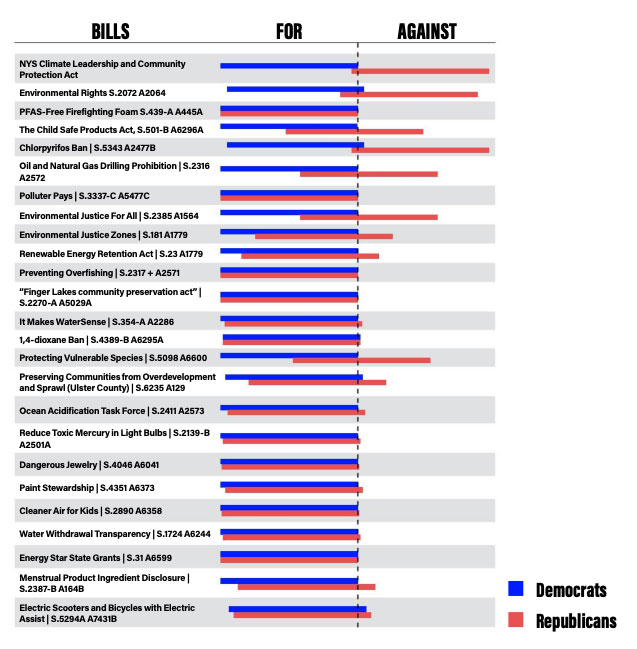 Republican state Sen. George Amedore got the not-so-coveted Oil Slick Award
The lawmaker, who represents a district stretching from Albany to Poughkeepsie, distinguished himself by voting against climate change legislation and efforts to control toxic chemicals. But, whatever, someone's got to protect the cherished chlorpyrifos industry. For some reason, he declined an interview request.
Robin Schimminger might want to join the GOP
The Western New York Democratic assemblyman notched a 68 on this year's scorecard, which is a relatively decent score for a Republican, but might not impress his caucus colleagues when they reconvene in January.
State Sen. Phil Boyle received the only perfect score among GOP lawmakers
Believing in climate change and opposing oil drilling could help Boyle fend off challenges the Dems might throw at him in 2020. Plus, he gets to protect the planet!
Ouch, a score of 30?
Assemblyman Christopher Friend of the Southern Tier is no friend of the environment. Mercury in lightbulbs? Lead in jewelry? Acid all over the ocean? Too bad for Friend that there was no vote on legalizing a baby seal clubbing season.
State Sen. Simcha Felder is now in environmentalists' good graces
The 2016 Oil Slick Award recipient's efforts to join the Democratic conference helped his environmental score in addition to his political prospects this year. His score jumped from 68 in 2018 to 93 this year, plus he'll be back caucusing with the Democrats in the next session.