New York City
New York City Council contemplates banning biometric tech
Advocates are highlighting concerns about privacy and algorithmic flaws.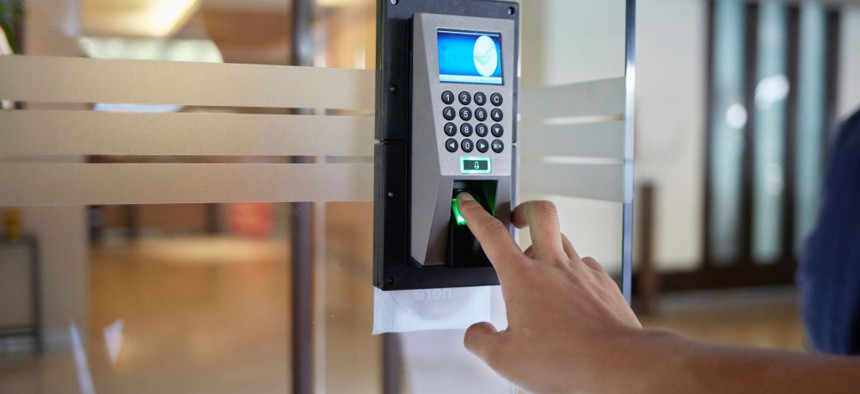 Halfway through a New York City Council oversight hearing on Monday on the use of facial recognition and other biometric technology in businesses and residential buildings, Council Technology Committee Chair Robert Holden mentioned the possibility that "we're in '1984,'" referring to the dystopian George Orwell novel depicting extreme government overreach and surveillance. A few minutes later, a privacy advocate took the thought a step further. "We are far beyond anything George Orwell would ever have imagined," Albert Fox Cahn, founder of the Surveillance Technology Oversight Project, said, noting the use of facial recognition technology by the New York Police Department and highlighting concerns about privacy and the algorithmic flaws that misidentify the faces of women of color.
A trio of City Council bills hitting on these issues were under consideration on Monday, including one that would require businesses to notify customers when biometric technology is used, another that would require real property owners to register the use of any biometric identifying devices, and a third that would prevent landlords from requiring that tenants use "smart" or keyless entry technology to enter their apartment buildings or units.
These bills wouldn't go nearly as far as some other cities – including San Francisco and Oakland – have gone in banning the use of facial recognition technology by law enforcement and other city agencies outright. Still, that didn't stop some lawmakers, like Councilman Brad Lander, from calling for more stringent regulation. Lander is sponsoring a bill, known as the KEYS Act, that would prohibit landlords from requiring that tenants use facial recognition or other biometric technology to enter their residence. "While I support legislation that would even go further and ban the use of intrusive facial recognition and other surveillance technologies, the KEYS Act is in part an elegant solution for making sure that everyone has a way of getting into their home that does not require them to subject themselves to surveillance," Lander said.
For the rest of today's tech news, head over to First Read Tech.
Powered By
NEXT STORY: Delgado highlights broadband access at upstate hearing