Letitia James
Letitia James loses the fight against Exxon Mobil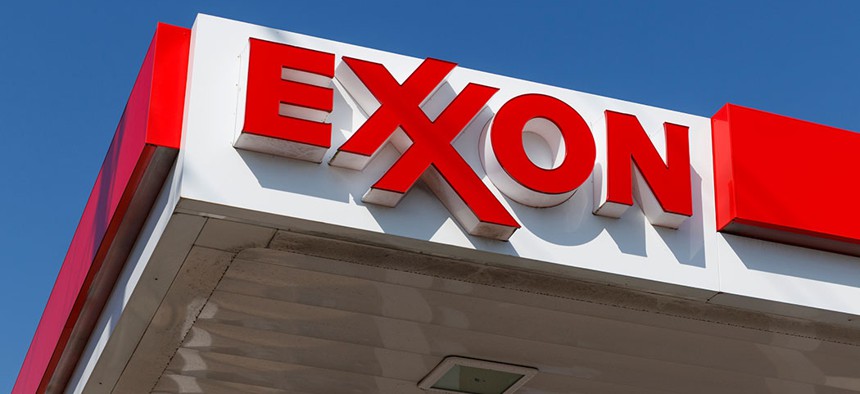 In a blow to the environmental movement, New York lost its groundbreaking civil lawsuit against oil giant Exxon Mobil, on Tuesday, after a judge ruled that New York Attorney General Letitia James failed to prove that the company had defrauded its investors in her "hyperbolic" litigation. 
New York State Supreme Court Justice Barry Ostrager said that James' office, in a case originated by former state Attorney General Eric Scheiderman in 2015, did not produce significant evidence "that Exxon Mobil made any material misstatements or omissions about its practices and procedures" to its investors regarding climate change's impact on the company. In his 55-page ruling, Ostrager also wrote that his ruling does not "absolve Exxon Mobil from responsibility for contributing to climate change through the emission of greenhouse gases."
That's an important note, as Ostrager is making it clear that other forms of climate litigation against Exxon and other fossil fuel companies, such as lawsuits seeking compensation for damage from climate change and suits alleging oil companies such as Exxon have defrauded consumers (as opposed to investors). "Despite this decision, we will continue to fight to ensure companies are held responsible for actions that undermine and jeopardize the financial health and safety of Americans across our country, and we will continue to fight to end climate change," James said in a statement.
The Exxon Mobil case began in 2015, when Schneiderman started investigating the oil company's public disclosures in an effort to determine if its internal scientific research matched up with what it was telling shareholders. The state's lawsuit against Exxon Mobil, which James took charge of after becoming attorney general earlier this year, alleged that the company lied to its investors about the risk and cost that climate change would have on the company, using New York's Martin Act as grounds for filing the suit.
The Martin Act is an anti-fraud law intended to protect investors and company shareholders from corporate fraud, it also gives the state's attorney general the right to pursue companies it suspects of securities fraud. The law is known for having a low burden of proof. "This time, Exxon Mobil stuck to its guns, and the judge applied what the statute and law require: a demonstration of securities fraud by a preponderance of the evidence," Merritt B. Fox, a professor of securities law at Columbia Law School, told The New York Times.
An oped in the Daily News suggests that James' use of the Martin Act was flimsy and was meant to besmirch Exxon Mobil "in the court of public opinion." "When it comes to partisan prosecutions and petty politicking New Yorkers always seem to get a front-row seat," wrote Tom Stebbins for the Daily News. "Shame on the current AG for keeping up this charade."
The Wall Street Journal's editorial board further slammed James' case, drawing attention to her lack of viable witnesses. "The AG didn't depose a single investor who claimed to have been duped, and even her witnesses supported Exxon," the conservative newspaper wrote. 

Though, Exxon may have come out on top this time, it still has to contend with lawsuits filed against it in Massachusetts, Texas and New Jersey and may yet face other forms of climate litigation in New York.