Technology
Cuomo says gig workers must be "appropriately" classified
During the State of the State Gov. Cuomo vowed to protect the rights of gig workers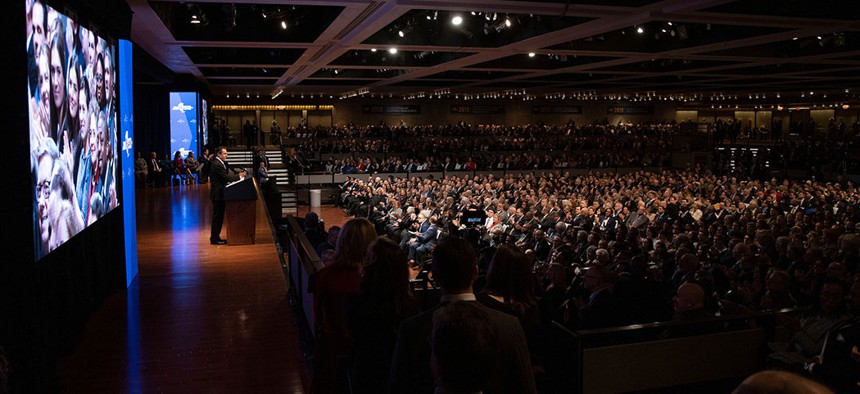 In his 2020 State of the State address on Wednesday, one proposal in Gov. Andrew Cuomo's speech came as a surprise to some: a vow to ensure that New York's gig workers obtain more labor protections. "A driver is not an independent contractor simply because she drives her own car on the job," Cuomo said, referring to the fact that ride-hail drivers for companies like Uber and Lyft are classified not as employees of the company, but as independent contractors. 
The announcement comes on the heels of California's passage of AB5, a bill that reclassifies many gig workers – like Uber drivers, nail salon workers and delivery cyclists. Tech companies like Uber and Postmates continue to vehemently oppose this approach.
New York lawmakers, meanwhile, have put forward a variety of options on the hot-button issue. Some support a reclassification option similar to AB5, while others favor offering gig workers portable benefits packages and other measures that don't go as far as reclassifying them as employees.
In his speech and in the proposal posted online, there aren't many details on which method Cuomo favors to give gig workers more protections. But a tweet posted to the governor's account Wednesday suggested that he may favor a reclassification option – the kind that many tech companies oppose. "We must end the exploitation of 'independent contractors' by passing legislation that appropriately classifies workers and reaffirms their rights," the tweet read. 
"He didn't have the word 'classification' in his speech and he has the word 'classification' in his tweet," one Albany observer told City & State. "I think that kind of shuts off the opportunity for some other conversations." A spokesman for the governor did not have a comment on the issue.
Of course, Cuomo has previously brought up protecting gig workers as a priority without subsequently introducing legislation to act on that promise, so a tweet is no guarantee of how he will proceed. Still, if New York did move towards a reclassification option like AB5, tech companies and other affected parties would put up a fight. "The Governor is right that independent workers are owed fair pay and benefits, and that our laws should account for 21st century modes of work," Julie Samuels, executive director of the industry group Tech:NYC said in a statement. "But wholesale reclassification is not the answer, and would hurt workers, consumers, and businesses alike."
For the rest of today's tech news, head over to First Read Tech.