Health Care
The fight for better drug deals
Lawmakers agree the cost of prescription meds needs to be lowered – but how?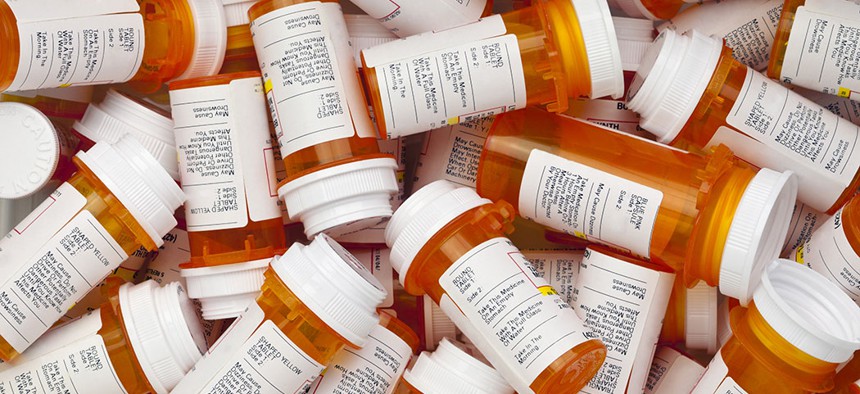 As the New York state legislative session kicks into high gear, the debate over prescription drug prices is back on the table. Gov. Andrew Cuomo set the stage in December by previewing a proposal to reduce prescription drug costs, including a cap on insulin payments, greater powers to investigate spikes in drug prices and the importation of Canadian drugs. Then, in late December, he vetoed a bill that had the same goal – by regulating pharmaceutical benefit managers. 
But in his budget proposal, Cuomo included a provision that aims to increase transparency of PBMs, which negotiate drug prices on behalf of insurers and employers. The language in the proposal is similar to that of the bill he vetoed in December. Both would require PBMs to register with the state and disclose financial incentives for promoting certain drugs. Cuomo and his Democratic colleagues have the same goal – lowering prescription drug costs – but they disagreed on the details. Cuomo's office did not respond to a request for comment on how the bill he vetoed differs from his new proposal to regulate pharmacy benefit managers.
The policy debate in Albany comes amid calls across the country to contain prescription drug prices. Following stories of drug companies raising prescription costs a thousand times over, state and the federal governments are trying to come up with ways to keep prices affordable for patients. "It's a matter of life and death," Cuomo said in his State of the State address.
Drug costs began to rise in the United States in the late 1990s as monopolies in the prescription drug industry grew. Between 1997 and 2007, drug spending in the United States tripled, according to Health Affairs. Advocates for reform point to cases like Heather Bresch, whose company, Mylan, increased the cost of the EpiPen by 500% in just eight years. Or the "Pharma Bro," Martin Shkreli, who raised the price of an AIDS drug 5,000% as CEO of Turing Pharmaceuticals. The issue caught the attention of federal lawmakers after Shannon Weston testified before the U.S. Senate Special Committee on Aging in 2016 about the life-saving drug her 1-year-old daughter needed to fight a parasitic infection. The family could not afford the drug after it spiked from $13.50 to $75 a tablet in 2015. 
While Cuomo's budget proposal includes several reforms, lawmakers are pointing to the bill passed by both houses to regulate pharmacy benefit managers that Cuomo vetoed last session. Sponsored by state Sen. Neil Breslin and Assemblyman Richard Gottfried, it would have required PBMs to register with the state and obtain a license. 
PBMs are responsible for the pharmacy benefits management of over 266 million Americans, according to a study conducted by the state Senate Committee on Investigations and Government Operations. The committee, which is chaired by state Sen. James Skoufis, concluded that PBMs play a major role in the "strain on the contemporary healthcare system." 
State Sen. Gustavo Rivera, a co-sponsor of the bill, argued that it would have "safeguarded New Yorkers and local pharmacies by helping to rein in PBMs that are recklessly inflating the costs of prescription drugs," adding, "The programs make money by charging pharmacies or insurance providers a fee for the service."
The process is called spread pricing, which is defined as "the difference between the amount PBMs reimburse pharmacies and the amount billed the health plan," according to the Pharmacist Society of the State of New York.
The Business Council of New York State opposed the PBMs bill, saying there is no evidence PBMs clients suffer as a result of their practices. "PBMs have become the latest easy target for state officials to blame for ever-increasing healthcare costs," The Business Council said in a memo last year.
The PBMs bill passed both the state Senate and Assembly in June 2019, then was vetoed by Cuomo in December. "I can't guess his motivation (on the veto)," said state Sen. Rachel May, another co-sponsor of the bill. "He definitely likes to be in control of the agenda." 
In a statement following the veto, Cuomo said that he appreciated "the intent" of the bill, but argued that it would be preempted by federal legislation, including the federal Employee Retirement Income Security Act, or ERISA, and would "increase administrative costs, facilitate anticompetitive conduct, and generate scrutiny" from federal agencies. In addition, the bill could "sweep in plans that are not true PBMs, but rather health benefit funds only," Cuomo added. "For those reasons I am constrained to veto this bill."
Gottfried, the Assembly sponsor, questioned the reasoning behind the veto. "The Employee Retirement Income Security Act is federal legislation that prohibits states from passing any law that relates to any employment benefit plan," Gottfried said. "The governor has argued that because our bill tells a PBM how to behave, that therefore we are violating ERISA. That's not a totally wacko thought in that there are a lot of people who believe that. I think it's a completely erroneous line of thought. For example, if I tried to represent an ERISA plan in court, and I wasn't licensed to practice law, New York wouldn't be preempted from saying, 'If you want to practice law for anybody, you need a license.'"
Cuomo's latest budget briefing argues that regulation of these brokers can help control costs, that they have a "lack of transparency that shrouds their operations" and contribute "to potential for collusion or conflicts of interest." His budget proposes requiring PBMs to acquire a license through the state, which may require them to disclose financial incentives for promoting certain drugs. 
In addition, Cuomo wants to include a three pronged approach to reduce prescription drug prices. First, he wants to cap copayments for insulin at $100 per month. According to the American Diabetes Association, insulin costs have almost tripled over the last two decades.
Cuomo also wants to give the state Department of Financial Services the power to investigate and penalize drug companies that raise drug prices without justification. 
The final component of Cuomo's plan is to establish a commission to study the possibility and potential benefits of allowing drug imports from Canada. This is a proposal considered by both Democrats and Republicans, in states across the country. In July 2019, the Trump administration took steps to allow Florida to import drugs from Canada, a process that is currently not legal in the United States. Health and Human Services Secretary Alex Azar said of the plan, "New pathways for importation can move us toward a more open and competitive marketplace that supplies American patients with safe, effective and affordable prescription drugs." 
However, representatives from the Canadian government have signaled concern that American exports will place too much of a burden on their drug manufacturers. Canada is already in the midst of a drug shortage, and opening up their supply to American consumers could cripple their system.
"This multipronged approach to tackling a complex problem will hold manufacturers accountable for drug prices that border on price-gouging and explore new ways to access less expensive medicines and bring more competition into the market," Cuomo said.
Both May and Rivera say they will support Cuomo's prescription drug proposal in the budget, even though they do not think it is aggressive enough. May vowed, "We'll keep pushing to make it stronger in the budget."
With reporting from Zach Williams.