Small Business
Is the federal government shortchanging small businesses?
Amid backlash against large companies getting federal loans, Velázquez calls for transparency.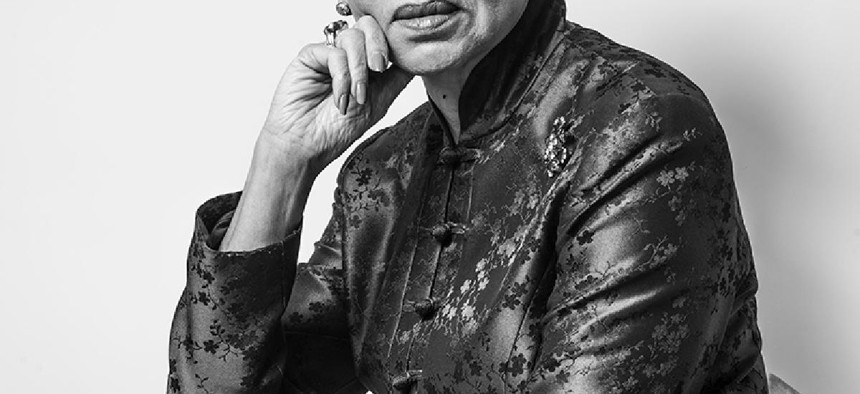 The federal government's rollout of another $310 billion in small business aid was hampered by more delays and confusion this week, adding to concerns that mom-and-pop shops on the verge of financial ruin are still being shut out. In New York, officials are raising alarms that the federal program needs more than just more money – it also needs more oversight, more transparency and more flexibility for small businesses relying on the aid, they say.
The federal Paycheck Protection Program was established under a federal coronavirus relief bill passed last month, offering businesses and nonprofits with 500 or fewer employees with loans that are eligible to be forgiven assuming they keep staff on payroll. 
But the program's rollout has been marred with problems. The initial rollout earlier this month was marred by confusion from lenders and business owners over vague guidance put out by the federal government, and the $349 billion allotted ran out within two weeks. The deluge of applications from businesses – many of which are re-submitting applications – overwhelmed the system shortly after it reopened on Monday morning.
"The issue that we have right now is that in order to address whether or not there is sufficient money – and my educated guess is not, this is too deep, too many businesses are suffering – we need data and transparency, and I've been asking that from Treasury and the Small Business Administration," Rep. Nydia Velázquez, the chair of the House Committee on Small Business, said during a City & State webinar on Tuesday. "We need to know what businesses are getting the money, geographically and economically, if it has been fair, the distribution of that money, and if every corner of America has benefitted out of that money. Without that data, we do not know." 
While there have been reports of small employers struggling to get funding or even submit applications, a number of publicly traded companies have been found to collectively get hundreds of millions of dollars through the program. Shake Shack, the Los Angeles Lakers and Ruth's Chris Steak House are among some of the recipients who have now pledged to return the loans. 
U.S. Treasury Secretary Steven Mnuchin this week pledged to audit companies that got more than $2 million in loans, who may be subject to ""criminal liability" if they obtained them improperly. 
"To find out that publicly traded companies have benefitted – that is not what the law intended," Velázquez said, complaining that the rollout had been rushed. "For Mnuchin now to announce that they are going to audit $2 million is kind of a little late. Because last week I was pointing out the 80 publicly traded companies that didn't have any business applying for money that they could easily get from their own financial institutions, whether it's JPMorgan or Chase Manhattan."
Larger lenders in particular have drawn scrutiny for their central role in the process. Large banks such as JPMorgan Chase, Citibank and U.S. Bank prioritized wealthier clients applying for the loans over small businesses, The New York Times reported earlier this month. 
"Banks are not focused on small businesses," Gregg Bishop, who heads New York City's small business agency, said during the webinar discussion. "They are not interested in providing technical assistance, the level of lending is just not worth it." Manhattan Borough President Gale Brewer, another panelist in City & State's webinar, agreed. "I think the banks are the bad guys," Brewer said. "The big banks, in this particular scenario … because that's where I got the most complaints." 
The second round of $310 billion allocated to the Paycheck Protection Program includes $60 million in additional funding to smaller lenders such as community banks and credit unions, which officials say better prioritize smaller organizations. 
It's difficult to understand how much of the funding actually went to small employers because the U.S. Small Business Administration has yet to make the information public. When looking at how loans were distributed as a percentage of a state's payroll, Bloomberg found that New York received about half the support that states like Nebraska and Kansas. The Times also reported that in the first round, loans of more than $1 million made up just 4% of those approved, but accounted for 45% of the funding.
"Last week, I held a briefing with the SBA administration and the members of the Small Business Committee, and I asked the administrator that I wanted to have access to all the data, not only on the number of loans, the amount of loans, the size of those loans, and the individuals or companies, the entities that were getting those loans," Velázquez said. "She said she's going to make that data available to us this week – still, we're waiting."
The congresswoman also said the program should be adjusted to have an extended application timeline and to give small businesses more flexibility to use a greater proportion of the funding to cover expenses other than payroll.
Only one-fourth of the funding allocated to businesses can be used for rent, mortgages and other costs plaguing small businesses. And if businesses receiving the loan end up laying off employees, they may jeopardize their ability to get full loan forgiveness.
These concerns were prominent among bar owners Brewer has spoken with. "They are feeling that they might get some money, but then there are so many issues that are attached to that federal money, they don't know whether it will be able to be a loan or a grant," she said.
Small businesses in New York City may also miss out on loan forgiveness if they don't submit the required information to the federal government to qualify for it. 
"That's some of the things we're thinking about," Bishop said. "What's the level of technical assistance we're going to need to provide our smaller businesses to make sure they get the documentation in on time and the loan can be forgiven."
Click play on the video below to watch the webinar.