Nonprofits
New York City cuts initiative covering additional overhead costs for nonprofits
Organizations are unsure whether the city will reimburse them for costs they were promised would be covered.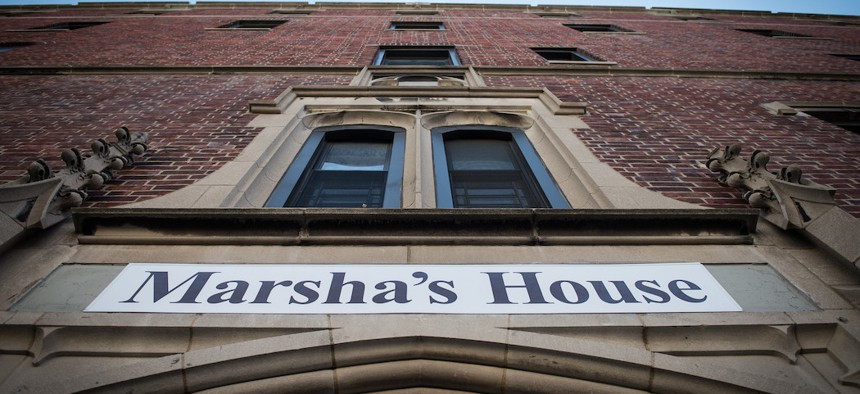 New York City human services organizations which often rely on city contracts to operate have long complained that contracts don't cover enough of their overhead costs. Addressing those concerns, the city funded an initiative last year that would cover more of these indirect costs for nonprofits. 
But in the middle of the initiative's implementation –  just as many nonprofits finalized documentation to get retroactively covered for such costs – the City Council and mayor approved a budget this summer that slashed $20 million per year from the initiative across various city agencies. 
Weeks later, many nonprofits were still waiting to hear whether the city's funding commitments to reimburse costs from the past fiscal year will hold. "It's just impossible to think about how a provider would look at a fiscal year that's already ended and figure out how to cut money from it if the city were to go ahead with cutting from the previous fiscal year," said Nora Moran, director of policy and advocacy of United Neighborhood Houses, which advocates on behalf of nonprofit settlement houses.
The city released guidance late Tuesday night illustrating the effect of the cuts. Nonprofits seeking an indirect cost rate exceeding 10% of a city contract will only see 60% of their funding request fulfilled, though they will at a minimum receive funding amounting to a 10% indirect cost rate. Organizations who have requested that 10% will be fully funded. The city has also extended the deadline for submitting documentation to get reimbursed for the previous fiscal year to Aug. 19, while noting it plans to reconvene a group of providers to discuss plans for addressing the initiative's funding policy for the current fiscal year.
The Indirect Cost Rate initiative launched last fall, with promises to cover indirect costs exceeding 10% of a city contract for organizations retroactively. These costs are often understood as administrative or overhead expenses, but more specifically refer to costs that aren't explicitly covered under a city contract but may benefit it. For example, an organization providing mental health services may get funded to hire counselors but wouldn't necessarily get enough dollars to help offset the cost of rent.
"There is this recognition that in order to run the critical direct service delivery programs that nonprofits like the Arab-American Family Support Center offer, we need to be able to have that back-end operation support, with human resources, facilities management, resource development, rent," said Kerry Sesil, senior director of resource development at the organization, which offers social services to immigrants and refugees.
Providers who have been seeking support on their contracts for the previous fiscal year have been preparing needed documentation over the past several months, with the previous deadline for submission landing on June 30. Now, the results of those submissions remain in limbo as city agencies wait to see how the cut will be carried out.
City Comptroller Scott Stringer slammed the cut, writing in a letter that if the city doesn't uphold the promise to additional funding it is "another attempt to close the budget gap on the backs of the providers who are serving our most vulnerable residents."
Queens Community House Executive Director Ben Thomases said his organization has poured in hundreds of hours of staff time and paid thousands of dollars to an accounting firm to receive additional funding for its indirect costs. And the uncertainty about the funding for the previous fiscal year made it difficult to get started on a fiscal audit that the city requires, Thomases said. "We just need the city to keep its promises," he said.
Correction: This article originally misidentified the source of the city's guidance to nonprofits.