Coronavirus
Delayed COVID-19 statistics have become a pattern
New York City and state have each been criticized for failing to release information on vaccinations, deaths and more.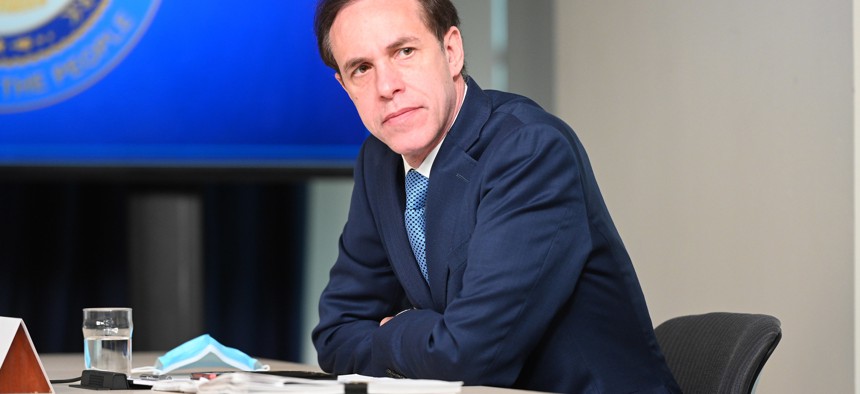 On Thursday, almost a year into the pandemic, state Health Commissioner Howard Zucker released additional statistics on the number of nursing home residents who died from COVID-19 – painting a fuller picture of the virus's deadly spread in those facilities. But that new data – which was updated to include nursing home residents who later died at hospitals – is something people had demanding for months. The state only released the information after state Attorney General Letitia James said in a report that the state had undercounted nursing home deaths by as much as 50%.
This delayed release of nursing home data isn't the first example of the state or New York City releasing COVID-19 data more slowly than many would like. One of the earlier examples was in the spring when the state started releasing data on COVID-19 deaths, but race and ethnicity breakdowns of those numbers weren't made available until early April. The state's release of data on COVID-19 deaths by race came after facing pressure to provide greater detail on the virus's toll as experts struggled to understand the risk factors surrounding the virus. When that preliminary data was released in April, it showed that Black and Hispanic New Yorkers were dying at disproportionately higher rates from the virus.
More recently, a complete count of nursing home deaths had been among the more sought-after data points. A bipartisan push from state lawmakers to release the total number of nursing home deaths – including residents who were transferred to a hospital and died there – didn't make the state budge, though James' report did. In response to James' report, Zucker said Thursday that 3,829 nursing home residents died after being transferred to hospitals, and he dismissed the notion that the state had undercounted nursing home deaths.
Now, the next dataset that elected officials are asking for is demographic data on vaccinations. As of Friday morning, neither New York state nor New York City had released that information, though Mayor Bill de Blasio said earlier this week that he planned to release it by the end of the week. "It's going to happen by the end of this week," de Blasio said again at a press conference on Friday morning. With the end of the week nearing, de Blasio acknowledged that there are different ideas about what constitutes a "week." "People do have different interpretations. I'm in the 'Monday to Sunday is a week' school," he said. The bottom line, however, is that de Blasio said that data would come out "sometime in the next 48 hours."
Gothamist reported earlier this week that during the first few weeks of the city's vaccine rollout, the city was posting demographic data on vaccinations – as well as geographic breakdowns – but that data was removed from the city's vaccine dashboard before the end of the year. Still, those early numbers pointed to a disparity that more people who identified as white were being vaccinated compared to those who identified as Black, African American, Latino or Hispanic.
Gov. Andrew Cuomo, too, has spoken at length about the importance of ensuring equitable vaccine administration in minority and low-income communities. At a press conference last week, Cuomo aide Gareth Rhodes said the state was still working to compile and analyze demographic vaccination data to ensure that it is accurate. "Once there is accurate data that we feel comfortable with, we can release it," Rhodes said. A representative for Cuomo did not respond to a request for comment for this story.
While New York is far from the only state that has yet to release a racial or ethnic breakdown of its vaccination data – in fact, most states haven't – 20 states are ahead of the curve in already providing this data.
While that data may be coming more slowly than people would like in New York, health experts have said it remains essential to ensuring an equitable rollout of the vaccine. "We desperately need the data to show how we're doing," Wafaa El-Sadr, a professor of epidemiology at the Columbia University Mailman School of Public Health, told City & State earlier this week. "It's really important to know who is getting vaccinated."