Nonprofits
Nonprofits contracting with the city contemplate vaccine mandate
Organizations working with the city must abide by the requirements that workers get the COVID-19 vaccine or else be tested weekly.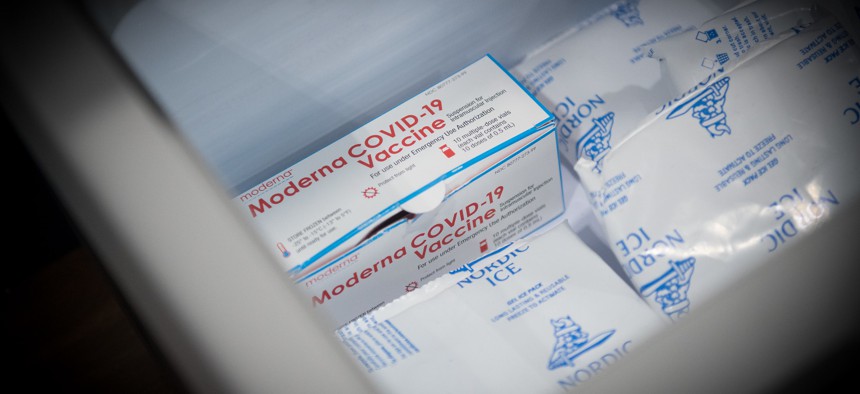 New York City Mayor Bill de Blasio announced last week that, beginning Sept. 13, all city and contracted workers will be required to be vaccinated against COVID-19 or provide proof of weekly negative COVID-19 tests. About 45,000 workers in residential and congregate settings will be required to comply by Aug. 16. Michelle Jackson, executive director of the Human Services Council, estimated that the rule would affect about 125,000 city contracted nonprofit workers in total. 
Jackson said that her organization supports the policy and has appreciated the city's efforts to create a citywide policy that affects all contracted workers. "Overall, we're happy to see that the city has created a blanket policy, and human services nonprofits are happy to comply, especially because it's a mandate across city workforces so they're not putting something on us that they're not doing themselves," she said. "It has to be something that government implements because individual organizations trying to assess this themselves, both legally and like the repercussions of it, it's just too hard. And so the uncertainty of it means that we definitely look for the city to lead and are happy in the way in which they're leading."
Frederick Shack, CEO of Urban Pathways and vice chair of the Human Services Council's board of directors, stated that encouraging employees to get vaccinated has been critical for Urban Pathways' work. However, he believes that the city's mandate comes with a large administrative burden as employers must keep records on employee statuses. "The downside of the mandate is that it does represent another administrative burden on the organizations. … We have to figure out a way to capture information on who is vaccinated." He said that the government could have eased this workload by creating a system that sent vaccination or testing information to employers, instead of having employers create and implement their own systems.
Some organizations with city contracts mandated vaccination before the city's announcement. For example, VOCAL-NY implemented a requirement for all staff to be vaccinated with exemptions for health or religious reasons in early July. Jeremy Saunders, co-executive director of VOCAL-NY, expressed that while vaccination is important, he understands the hesitancy of some community members to be driven by concerns about the intentions of pharmaceutical companies and the government, as well as systemic racism in the medical field. "We're proud of making this decision. We implement this in a judgment-free way and still serve and provide care to unvaccinated people, and we'll continue to do that," he said.