Heard Around Town
CUNY's chancellor wants the system to play a pivotal role in New York City's economic recovery
Announcing a new internship program, Félix V. Matos Rodríguez said graduates of the country's largest urban public university make up half of the city's new nurses and a third of new teachers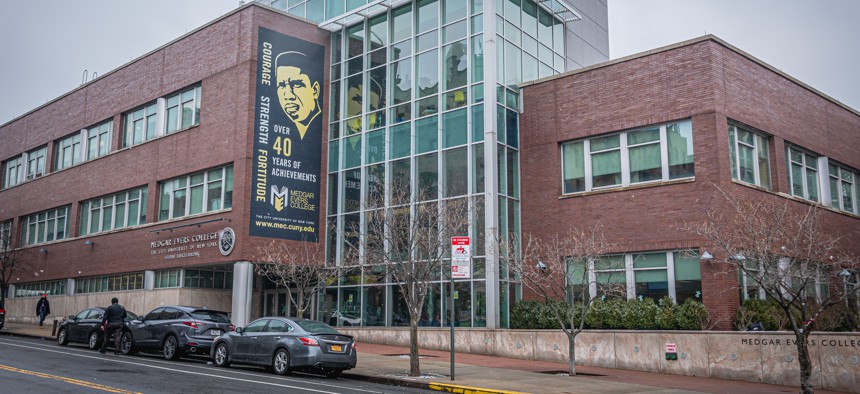 It's a pivotal moment for the country's largest urban public university and the chancellor of The City University of New York intends to wield it as an opportunity to help lift the city from the throes of the COVID-19 pandemic. 
Appointed in spring 2019, the bulk of Félix V. Matos Rodríguez's tenure has centered on guiding CUNY's 25 colleges and 240,000-ish students through a tumultuous period of economic uncertainty and pandemic-related challenges like enrollment drops, new ways of learning, risk of illness and a sagging economy. Now, a new school year has begun and recovery is the North Star pointing the way for one of the country's most diverse higher ed institutions.
Addressing education and business stakeholders Thursday morning during an Association for a Better New York power breakfast in Midtown Manhattan, Matos Rodríguez said CUNY's leaders are committed to "transforming" the university to cement it as the higher education institution that "helps lift New York City out of the pandemic." One such initiative, announced Thursday, is expected to connect over 3,000 students with paid internships and apprenticeships through the end of next year.The $16 million workforce development initiative is largely being funded by the city, while some $3 million will be covered by outside charities such as the Robin Hood Foundation. 
The program, Matos Rodríguez said, will help the university meet its goal of connecting 80% of its students with careers by 2023. "We are again at a pivotal moment in the university's history and it comes at a critical time for the city," he said. "This presents all of us … with an opportunity to rethink the university and ensure it continues to meet the evolving needs of today's city and the next generation."
Of the 55,000 undergraduates who graduated from CUNY last school year, the "vast majority" will join the city's workforce, according to Matos Rodríguez. Every year, the university provides about half of new nurses and a third of new teachers.
"We are very busy and we have to be busy. New York City is depending on CUNY," he said.