State budget update: What we know and what we don't know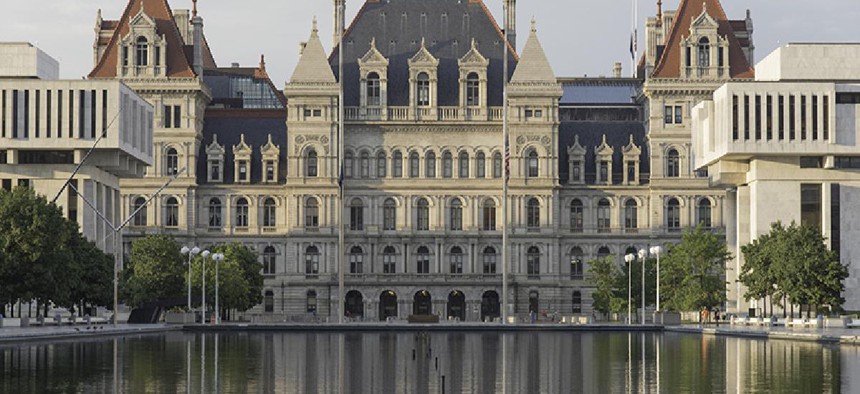 Halfway through the final budget week in Albany, little is known about what is being discussed behind closed doors between legislative leaders and Gov. Andrew Cuomo. However, some concessions are being made on key issues in the budget. One development is that Cuomo's suggestion of short-term budget extenders appears to be off the table, according to both state Senate Majority Leader John Flanagan and Assembly Speaker Carl Heastie. Here's an update on the status of some of the main sticking points.
RAISE THE AGE:
The proposal to raise the age of criminal responsibility to 18.
What we know so far:
Instead of referring all cases involving 16- and 17-year-olds to family court, which state Senate Republicans have opposed, there may be an agreement to create a new "youth court."
Independent Democratic Conference Leader Jeff Klein told reporters after a leaders meeting Wednesday afternoon that lower-level misdemeanors would be deferred to the standard family court, while all others would go to this new youth court.
What's still unclear:
Heastie after leaving the same leaders meeting said the new youth court would be "a mechanism and sometimes a temporary mechanism before the children go to family court." He denied that the new youth court would be a separate court.
Klein said they are still "trying to balance the dynamics of the judge as well as the district attorneys in these cases."
RELATED: 10 things to watch for in the state budget.
COLLEGE AFFORDABILITY:
Cuomo's proposal to provide free tuition for SUNY and CUNY.
What we know so far:
The proposal is very likely to be included in the budget. Klein said they had "very good conversations" about the proposal.
The governor and Assembly may be willing to compromise to include an expansion of the state's existing Tuition Assistance Program for those who go to private schools, which the IDC and state Senate Republicans are pushing.
What still unclear:
To what degree expanding college affordability to private school students will increase the cost in the budget.
By how much TAP would be increased.
RIDEHAILING:
The proposal to expand ridesharing services like Uber and Lyft outside of New York City.
What we know:
It still seems highly likely to be included in a state budget agreement.
The proposal will include some safety protections, such as background checks or possibly fingerprinting.
The Buffalo News' Tom Precious reported a tentative ridehailing deal could include a 4 percent tax, state regulatory authority and the ability for cities with a population of more than 100,000 to opt out.
What's still unclear:
Klein said there still are details to hammer out about what kind of tax will be imposed on rides. The executive budget calls for a 5.5 percent tax while the state Senate has proposed a 2 percent tax.
If the 4 percent tax remains in the final agreement, it is unclear how the state would share the tax revenue with local governments.
RELATED: New York's top 10 lobbyists.
EDUCATION FUNDING AND THE CHARTER SCHOOL CAP:
What we know:
Cuomo has said he wants to err on the side of caution and have "conservative" school aid funding.
However, both state Senate Republicans and Assembly Democrats are pushing for more funding for education.
Flanagan said school aid will likely be one of the last things to be resolved.
State Senate Republicans are pushing to raise the charter school cap.
The charter school cap is not a sticking point in negotiations, according to Heastie.
What's still unclear:
How the charter school cap will play into a final school aid compromise. Cuomo at times has supported charter schools, but Heastie said his chamber believes the current cap is adequate.
Despite the remaining disagreements, both legislative leaders said they remain confident that they will be able to reach an on-time budget.
"It's only Wednesday (at) 2:45 (p.m.)," Heastie said after leaving the leaders meeting. "We have two days of eternity."