Margaret Chin
This Week's Headlines: Clear sailing for (most) of the City Council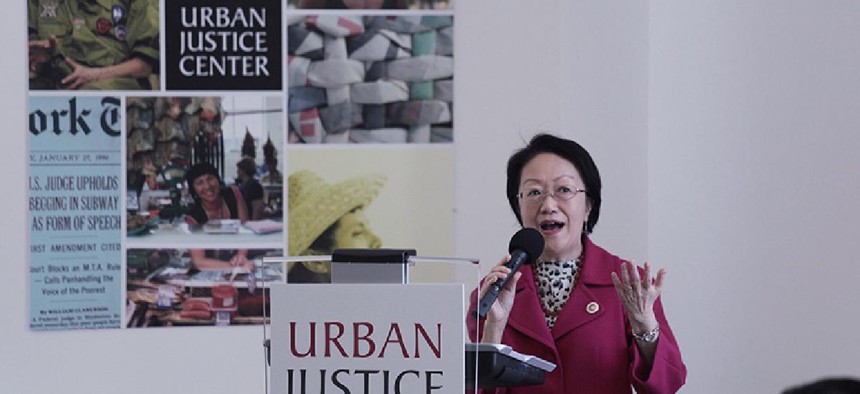 Even in an off-year election, the snoozes and surprises of Election Day become the important news of the week. New York City voters turned out in higher numbers than in the 2013 mayoral election, but that may have been due to enthusiasm for voting against the state constitutional convention ballot measure. Proposal 1, which had been opposed by most labor unions, was easily defeated, with more people voting against it than voting for New York City Mayor Bill de Blasio. The other ballot proposals – on cutting off pensions for corrupt elected officials and preserving land in the Adirondacks – passed. Below, a look at the most important results from Election Day, and the surprise result of a police shooting trial.
Clear sailing for the council
New York City Councilwoman Margaret Chin soundly beat Christopher Marte, after narrowly defeating him in the Democratic primary, but Marte has other things to worry about. Councilman Mathieu Eugene also rebounded to defeat his erstwhile primary challenger Brian Cunningham in the general election. Councilwoman Elizabeth Crowley was not as lucky as her other colleagues, narrowly losing to Robert Holden, although she did not concede. Democratic newcomers Justin Brannan, Keith Powers and Kalman Yeger also prevailed over Republican and third party opponents in the races for open seats.
RELATED: Fewer women in the City Council even if Crowley comes back
De Blasio cruises to victory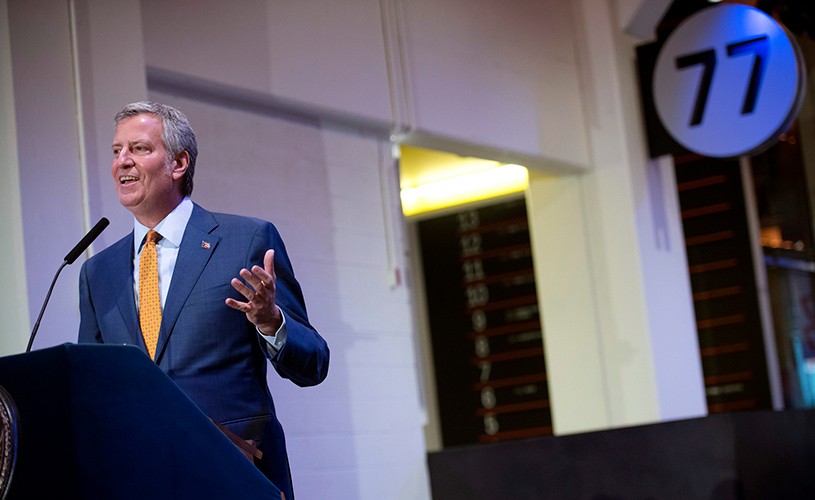 De Blasio coasted to victory on Tuesday, becoming the first Democratic mayor to win re-election since Ed Koch. With two-thirds of the vote, the mayor called his victory a "mandate" for a second term – although the raw numbers may suggest otherwise. Elsewhere in the city, Comptroller Scott Stringer and Public Advocate Letitia James easily dispatched underfunded Republican challengers. Manhattan District Attorney Cyrus Vance Jr. also defeated his write-in opponent, Marc Fliedner.
Surprises around the state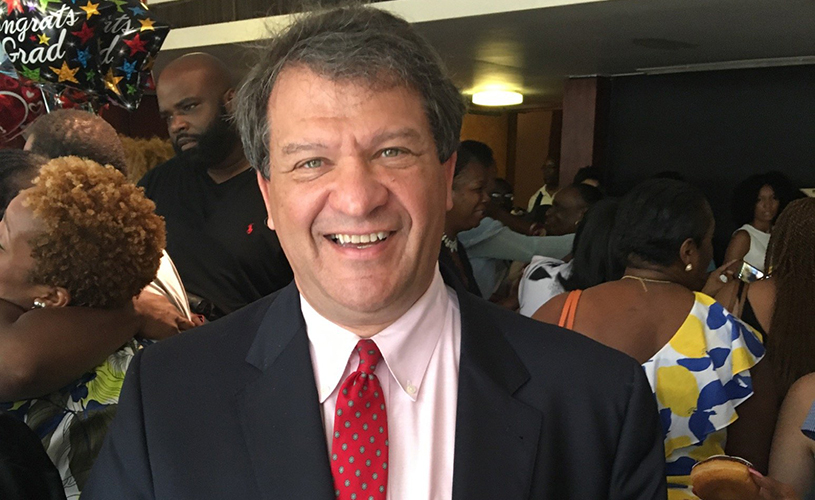 Laura Curran became the first woman to be elected Nassau County executive, and only the third Democrat, defeating Republican rival Jack Martins. In a surprising upset, Democrat George Latimer defeated incumbent Republican Westchester County Executive Rob Astorino, who had a three-to-one fundraising advantage. Meanwhile, in Erie County, Democrats regained a one-vote majority in the County Legislature. Democrats didn't fare so well in the race for Rensselaer County executive, with Republican Assemblyman Steven McLaughlin eking out a victory against Democrat Andrea Smyth, who has refused to concede until the recount. In Syracuse, independent Ben Walsh became the first third party candidate to be elected mayor in 100 years.
RELATED: Newly elected Democrats need to prove they can govern
No Small charges
A police officer charged with the off-duty killing of an unarmed man was acquitted on Monday. NYPD Officer Wayne Isaacs shot and killed Delrawn Small in 2016 after a traffic dispute, and testified in state Supreme Court last week that this action was in self-defense. Despite inconclusive surveillance video that possibly contradicted Isaacs' story, the jury found on Monday that the government had not successfully proved that he should be convicted on murder and manslaughter charges.