Jumaane Williams
Jumaane Williams receives activists' endorsements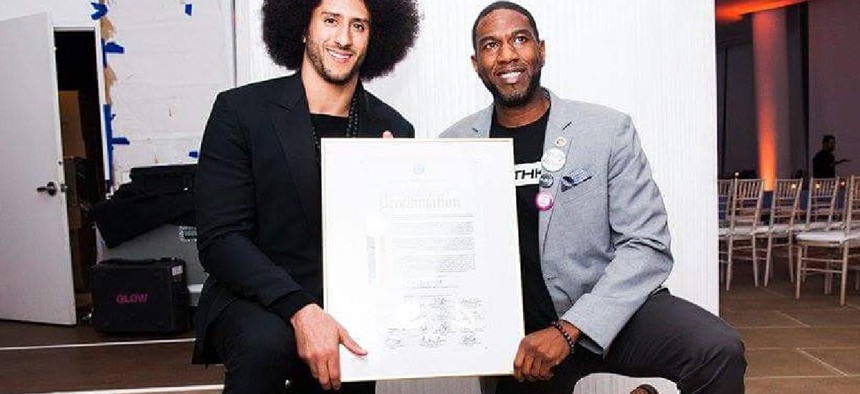 New York City Councilman Jumaane Williams, considered to be a long-shot candidate in the council speaker's race, gained some endorsements this week from political activists. Williams, who has a reputation as a progressive, received support from Tamika Mallory and Linda Sarsour, leaders of the Women's March on Washington.
NYC COUNCIL SPEAKER RACE: Who's a player and who's getting played
Mallory tweeted that "as it relates to the NYC Council's Speaker race, #notanyblackwilldo." Sarsour tweeted that Williams is the "bold, unflinching activist politician" the city needs. Other new Twitter endorsements came from Kirsten John Foy of the National Action Network, New York Communities for Change's Jonathan Westin and Communities United for Police Reform's Joo-Hyun Kang.
Williams, who also accompanied Colin Kaepernick during a recent visit to Rikers Island, told City & State in an e-mail, "I'm honored to have the support of so many voices that are fighting for New Yorkers on the ground."
However, they won't be voting on Jan. 3 – council members will. Even so, Williams said he will continue to use his activism "to elevate the issues that matter to New Yorkers and produce meaningful legislative change in City Hall." Williams isn't the only candidate to get endorsements this month – seven labor unions banded together to support three candidates for council speaker: Ritchie Torres, Mark Levine and Donovan Richards.