Donald Trump
This Week's Headlines: A Christmas tax cut and end-of-year shakeups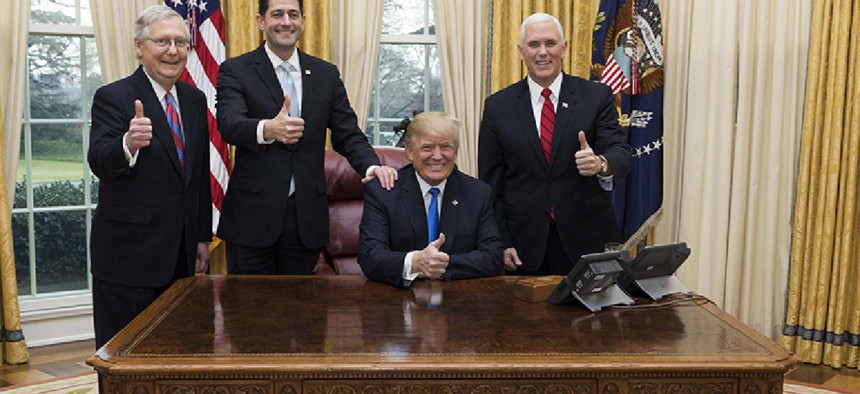 New York City Mayor Bill de Blasio suggested this week that he would support a city-funded news outlet to cover the city, which would be more "fair and responsive" while also helping to create balance. If such an agency did exist, and de Blasio had more influence over city coverage, this week's headlines might have turned out differently – including coverage of his trip to Iowa.
Tax cuts for all?
Republicans passed their sweeping tax reform bill through both houses of Congress and sent it to the White House, where it was signed by President Donald Trump. Although the vote was along party lines in the U.S. Senate, 12 Republicans broke ranks and voted no in the House of Representatives, including five from New York. These members opposed the bill largely because of the cuts to state and local tax, or SALT, deductions, a major issue which they said would hurt their constituents. Gov. Andrew Cuomo and other New York Democrats said they would fight to repeal the bill. But their view was not shared by other New York Republicans. Rep. Tom Reed, a member of the Ways and Means Committee that crafted the legislation, voted yes and was proud of it. Only time will tell how the bill will play out, both economically and politically, but budget experts say New York City residents could be hurt by more than just the changes to the SALT deductions.
RELATED: Corey Johnson has the votes, but Cornegy, Johnson keep fighting
Votes for Corey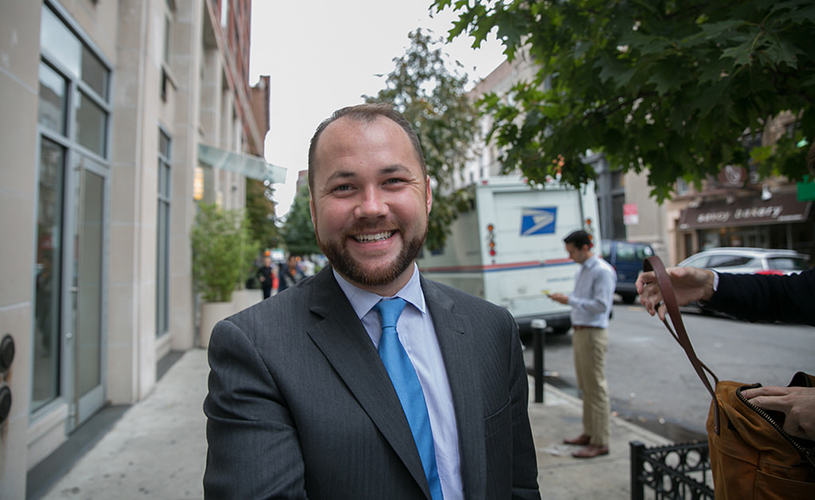 The new City Council speaker Corey Johnson? (Photo by Williams Alatriste for the New York City Council)
The vote for the new New York City Council speaker isn't until Jan. 3, but the contest has been all but decided already, according to reports. Corey Johnson has the votes behind him and he's already receiving congratulations on Twitter, including from other candidates. Johnson has the support of big-wigs Rep. Joe Crowley, head of the Queens Democratic Party, and Assemblyman Marcos Crespo, head of the Bronx Democratic Party. Not that it matters now, but Mayor Bill de Blasio has also thrown his support behind the Manhattan councilman, although he was completely left out of the loop of the decision making during his trip to Iowa.
The multitasking mayor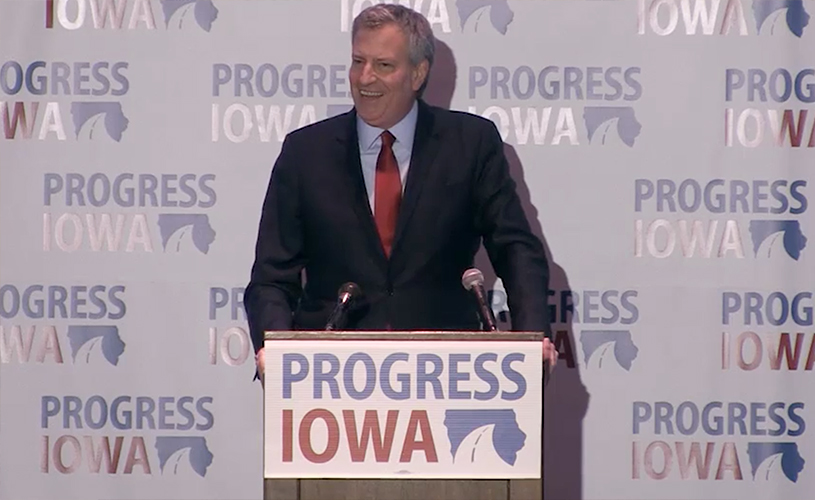 New York City Mayor Bill de Blasio speaks at the Progress Iowa holiday party. (screenshot)
De Blasio made that trip to Iowa to talk progressive politics in the state known for hosting the first presidential primary. However, he contends that he does not plan to run for president and that his trip is simply to spread New York's agenda to the rest of the country. De Blasio also said he's still more than capable of governing his city even when he isn't physically there. To prove his multitasking abilities, he showed that he could chew gum and walk at the same time.
RELATED: Watch Ritchie Torres defend Right to Know in emotional speech
Right to Know has the right to pass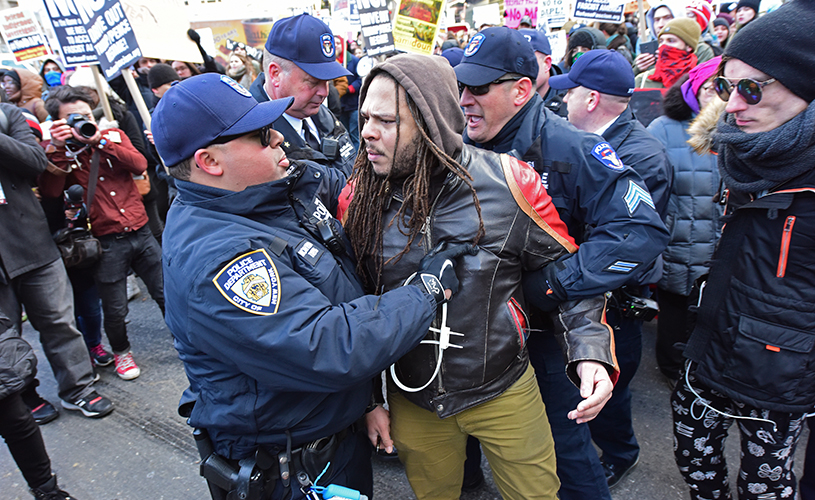 New York City police officers arrest a protester in front of Trump Tower. (Photo by a katz/Shutterstock)
The hotly debated Right to Know Act finally passed the New York City Council with a narrow 27-20 vote. Councilman Ritchie Torres faced fierce opposition to one part of the revised measure that critics said didn't go far enough. But he gave an impassioned speech in the bill's favor that actually wound up flipping Councilman Jimmy Van Bramer's vote from "no" to "yes," and gained praise even from even the bill's detractors.
RELATED: The army of federal leaders from New York
Moving on, and moving up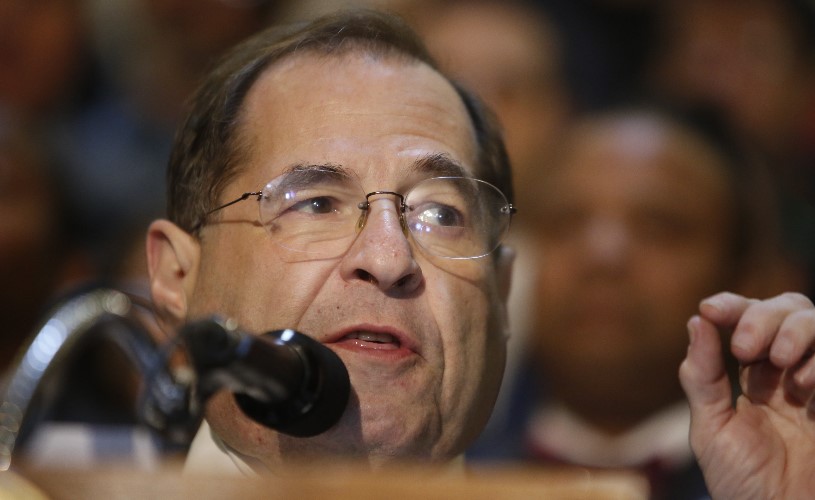 Rep. Jerrold Nadler. (photo by a katz/Shutterstock))
Rep. Jerry Nadler was elected the new ranking member of the House Judiciary Committee. Although Democrats don't have control of the House now, a flip in 2018 would make him the chair of the committee that could begin impeachment proceedings against President Donald Trump. Meanwhile, New York City Schools Chancellor Carmen Fariña officially announced that she's retiring – months after City & State first reported that she was looking for the exits – and she will depart as soon as a replacement is hired. This is the second time she's retiring, having come out of retirement four years ago to serve under de Blasio.