Bill de Blasio
This Week's Headlines: An IDC ultimatum and BdB goes Midwest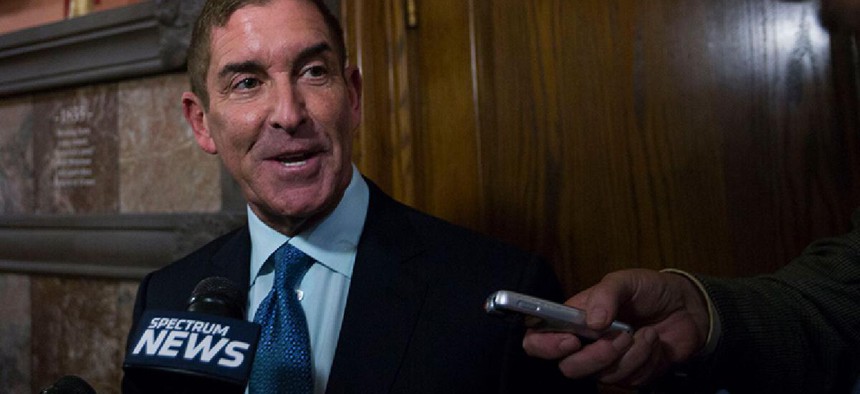 This week saw major national developments, as congressional Republicans inched closer to achieving their first major legislative victory, with a tax reform plan set to be approved by the Senate. Unlike the House plan, the Senate plan includes a complete repeal of the state and local tax deduction, which could hurt states with high property taxes (*cough* New York *cough*). Meanwhile, Matt Lauer was ousted from the "Today" show after revelations of sexual harassment and assault allegations. National affairs were mirrored in New York this week, from shakeups in the state Senate to the Assembly's own sexual harassment scandal. Here are the biggest stories of the week, including the IDC and New York City Mayor Bill de Blasio in Iowa.
Reunited, and it feels so good
After an ultimatum from the state Democratic Party, the mainline Democrats and the state Senate Independent Democratic Conference seem to be headed toward reunification. State party leaders suggested in a letter that if Minority Leader Andrea Stewart-Cousins and IDC leader Jeff Klein worked together to win a Democratic majority in the state Senate in 2018, the two could serve as co-leaders. If not, the party threatened to support primary challengers against the eight IDC members, and a change in leadership for the mainline Democrats. Klein and Stewart-Cousins both indicated their agreement to these terms, but the plan is opposed by some progressive activists who may still target IDC members and challenge them in primaries. Another wild card is state Sen. Simcha Felder, whose loyalty is not to any party, but to bringing home "the pastrami" for his constituents.
Assembly sanctions before McLaughlin McLeaves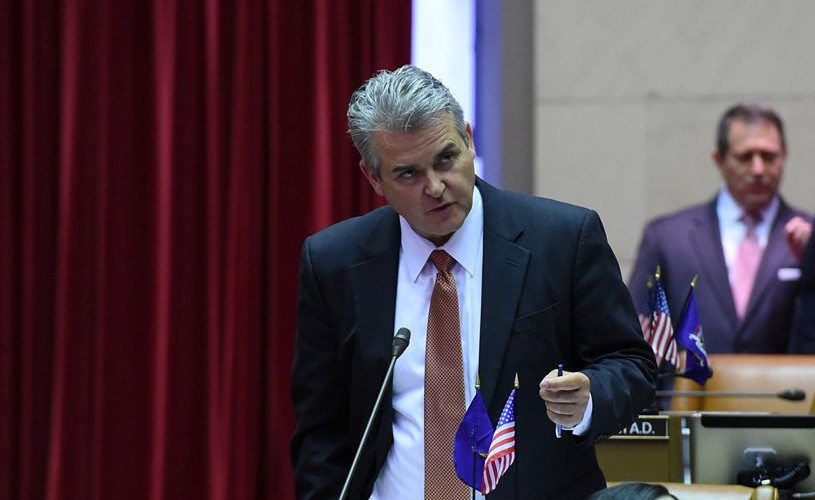 (Photo via Facebook)
The Assembly may have sanctioned him for sexual harassment, but Steven McLaughlin is McLaughing all the way to the Rensselaer County executive's office. McLaughlin was elected to the post last month, narrowly defeating Democrat Andrea Smyth. Although McLaughlin has been publicly censured and precluded from hiring interns in the Assembly, the allegations against him are unlikely to follow him when he becomes county executive.
De Blasio goes Midwest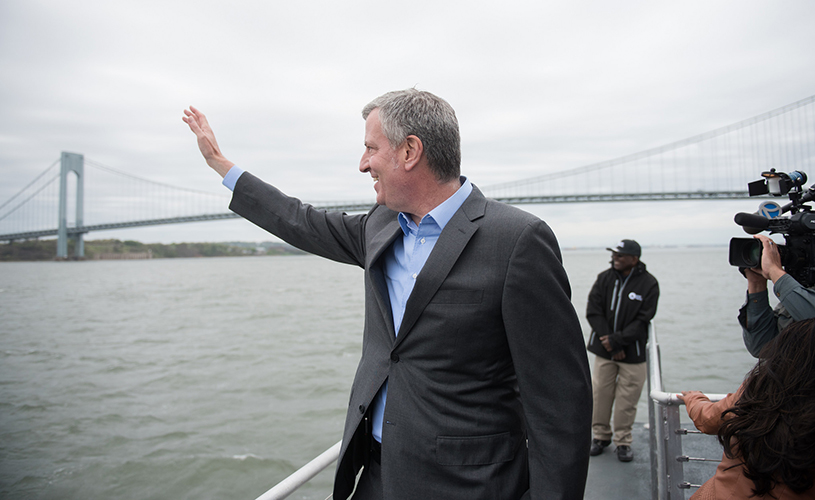 (Photo by Michael Appleton/Mayoral Photography Office)
New York City Mayor Bill de Blasio will be trading City Hall for cornfields, as he heads to Iowa on Dec. 19 to give the keynote address for the Progress Iowa holiday fundraiser. Iowa is famously known for being the launching pad of politicians with presidential ambitions, but the de Blasio administration insists the mayor's intentions are pure. Just days before he is inaugurated for his second term, de Blasio will try to make the jump from lame duck mayor to credible national figure, but judging by his previous foray into presidential politics, he may not achieve the desired result.
A different tack for transit fixes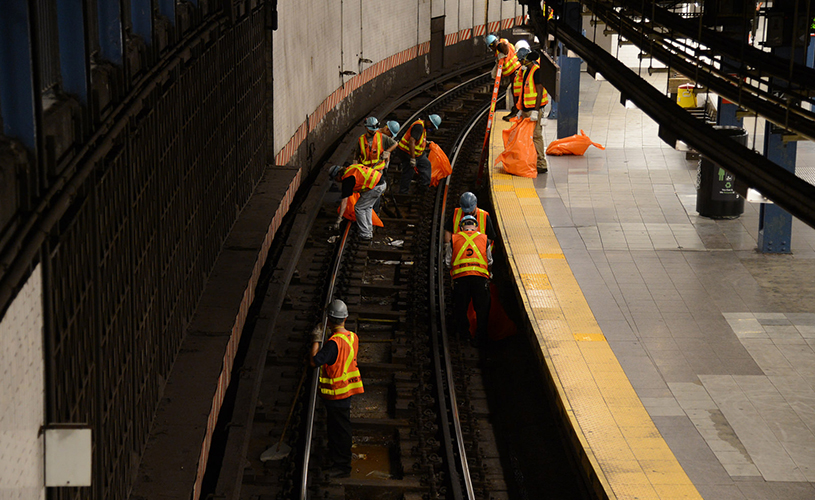 (Photo by Marc A. Hermann/MTA New York City Transit)
The Regional Plan Association, an influential think tank that writes reports recommending development advances in the tri-state area, recently released its latest assessment. The plan suggests creating a new corporation to handle rebuilding the subway, along with stopping 24-hour subway service for early morning repairs and building new tunnels and terminals. A previous RPA plan included recommendations for the Second Avenue subway and creating a business district on the far west side of Manhattan, which now both exist. If the vision in this plan is implemented, New Yorkers may have a new transit agency to complain about.