Donald Trump
New York Republicans divided on Trump's 'shithole' comments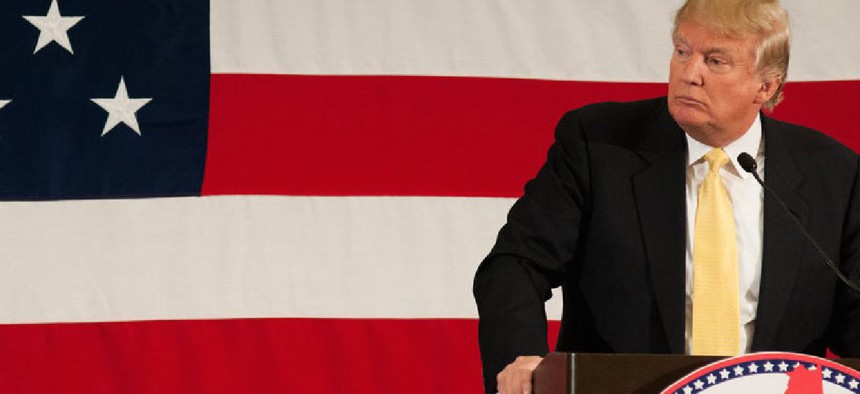 New York Republicans are split in their responses to Donald Trump's comments in which the president disparaged immigrants from Haiti, El Salvador, and African nations while calling for more immigration from Norway. While some congressional Republicans from New York unequivocally criticized Trump, others have taken his vague semi-denials at face value.
Trump reportedly demanded to know why the U.S. allows so much immigration from the aforementioned "shithole countries" in a meeting with lawmakers about immigration policy on Thursday. He also allegedly asked why the country needed more immigrants from Haiti, and said to "take them out." In response to the reports, Trump tweeted that his language was "tough, but this was not the language used." The White House press office did not dispute the comments, which were reported by The Washington Post and attributed to multiple anonymous sources in the meeting. Sen. Dick Durbin, who was present at the meeting, later affirmed that Trump used this exact language.
City & State reached out to every member of the New York Republican congressional delegation, Republican gubernatorial candidate and Assemblyman Brian Kolb, and Republican state senators who represent Long Island, which has large Haitian and Salvadoran populations, to get their reactions.
Some lawmakers took a hard line against Trump's statement, while others were more forgiving. Rep. Peter King, who has been a strong supporter of Trump in the past, condemned his remarks. (King seems to have broken with Trump more frequently in recent weeks, having also spoken out against the president's revocation of temporary protected status for Salvadorans and Trump's signature tax law.) Rep. Dan Donovan, who also opposed the Trump-supported tax plan on the grounds that it will harm New Yorkers, was more circumspect in his statement. Below are the responses from the lawmakers who replied:
Rep. Elise Stefanik (through a spokesperson):
Congresswoman Stefanik strongly believes the President's comments were wrong and contrary to our American ideals.
Rep. Chris Collins:
"I was not in the meeting with the President and do not know what was said, although (I) have every reason to believe President Trump when he says he did not make those comments. I support the President's push for merit based immigration as well as resolving the DACA situation once and for all. We need to continue to work for a bipartisan solution to this problem and not be distracted by name calling and finger pointing."
Rep. Peter King:
"President Trump's comment regarding certain immigrant groups was clearly wrong. In particular the Salvadoran and Haitian communities make positive contributions to Long Island and America. As a grandson of immigrants I believe that immigrants add greatly to American life and culture."
Rep. Dan Donovan:
"I wasn't there and the President denied using that language. All I can say is people from every nationality contribute across all industries, and two women from Trinidad and Ghana cared for my mother like she was their own."
Rep. Tom Reed:
"Any alleged comments by the President in a(n) immigration meeting are best responded to by the the White House. Obviously, our hope is that we can focus on finding a solution to this issue. We must help the children involved and ensure that the security of our fellow citizens is achieved. It is time to get past the partisan gridlock in DC and solve the problem and I am more than willing to do just that."
Rep. John Faso (via Twitter):
President Trump's comments regarding Haiti and Africa are wrong and deeply offensive. This type of language is counterproductive and undermines the U.S. and our relations around the world.

— John Faso (@RepJohnFaso) January 12, 2018
State Sen. Phil Boyle:
"President Trump denies using that language. Whether he did or not, I have personally been to those places and found them to be beautiful and exciting."
State Sen. Kemp Hannon:
"Vulgarity and disrespect have no place in public comments."
Assemblyman Brian Kolb:
"The comments – if accurate – regarding Haiti and Africa are wrong. These types of comments are disappointing and distracting from important work that needs to be done."
Editor's note: This story was updated to include state Sen. Kemp Hannon's response.