New York State
WFP endorses three IDC challengers
The Working Families Party endorsed Alessandra Biaggi, Jessica Ramos and Rachel May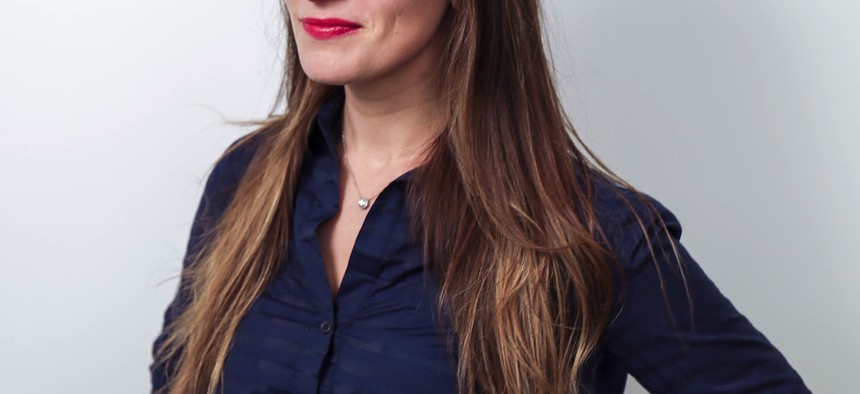 The New York Working Families Party has offered its support to progressive candidates like Bill de Blasio, Laura Curran and Zephyr Teachout (the second time around). The WFP is now bringing the fight to senators in the Independent Democratic Conference, its longtime foil, by endorsing three candidates launching primary campaigns against IDC members. These appear to be the first endorsements the WFP has announced in 2018.
An endorsement by the WFP is considered a confirmation of a candidate's progressive ideals – just ask Gov. Andrew Cuomo, circa 2014. Despite giving their endorsement to Cuomo over Teachout in 2014, the WFP does not seem to approve of the plan backed by the governor to reunify the IDC and mainline Democrats, as it is actively supporting IDC challengers. On Thursday, the party endorsed Alessandra Biaggi, who is challenging IDC leader Jeff Klein, as well as Jessica Ramos and Rachel May, who are running against state Sens. Jose Peralta and David Valesky respectively.
BREAKING: We're taking on the IDC. Proud to announce our first round of endorsements for NY State Senate: @jessicaramos @Biaggi4NY and @SRachelMay!

Help defeat the IDC-Republican alliance and elect @WorkingFamilies Democrats across NY: https://t.co/cr8M4jdFhG #NOIDCNY pic.twitter.com/aGQgStBdGB

— NY Working Families (@NYWFP) February 15, 2018
Biaggi, a former counsel to Cuomo and campaign aide for Hillary Clinton in 2016, said in a January interview with City & State that she considered the IDC to be a "threat to progressive politics in New York." Apparently, the WFP agrees.
I am honored to announce my endorsement by the @NYWFP today! The Working Families Party is a brave advocate for all working people of New York. I am proud to stand with them - and to have them stand with me.
Our momentum is growing. Join us. https://t.co/raGjlF0uFT

— Alessandra Biaggi (@Biaggi4NY) February 15, 2018
Ramos was previously a communications aide to Cuomo's rival, New York City Mayor Bill de Blasio, before deciding to take on Peralta in December. Ramos is clearly trying to capitalize on grassroots progressive sentiment in the city, as her first endorsement on Feb. 10 was from activist group People for Bernie.
The @NYWFP champions working people over the city's wealthiest and I'm honored to have their endorsement. I'm running to fight for a living wages, rent reform & a subway system that works. We will not stop until the State Senate turns blue. pic.twitter.com/5BGT7Ie19W

— Jessica Ramos (@jessicaramos) February 15, 2018
Meanwhile, Peralta was endorsed by the Retail, Wholesale and Department Store Union on Thursday.
Stuart Appelbaum and @RWDSU endorse @SenatorPeralta for reelection. Peralta is a member of @IDC4NY pic.twitter.com/abQVdbGebr

— Zack Fink (@ZackFinkNews) February 15, 2018
Rachel May, a longtime political activist and director of Sustainability Education at Syracuse University, launched her primary bid against Valesky in January. Valesky is the only member of the IDC not from New York City or its surrounding suburbs.
I have gotten to observe the Working Families Party up close this year. They do tremendous work, training and supporting candidates and organizing at the grassroots level. I couldn't be more proud of this endorsement. pic.twitter.com/hErb6kFcgL

— RachelMay (@SRachelMay) February 15, 2018
Powered By
NEXT STORY: Diaz opens 2021 campaign account