New York City
The arrest record of New York City Councilman Jumaane Williams
The arrest record of New York City Councilman Jumaane Williams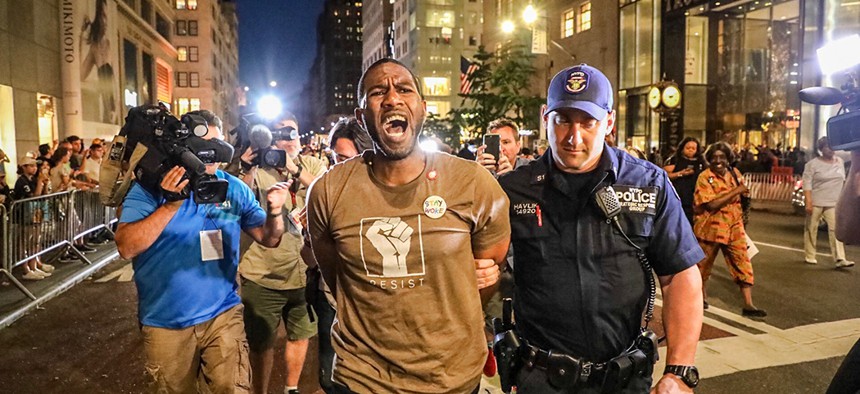 New York City Councilman Jumaane Williams was in a position most people wouldn't expect to see a lawmaker in – pressed down against the hood of a car, getting handcuffed by the police. He and another councilman, Ydanis Rodriguez, were arrested in January while protesting the pending deportation of an immigration activist, Ravi Ragbir. They, along with several other protesters, blocked an ambulance that was carrying Ragbir, who had fainted when told he would be deported. And while Rodriguez and the 16 other protesters who were arrested accepted a plea deal, Williams, now a candidate for lieutenant governor, refused and instead chose to take the matter to trial, where he is headed Tuesday morning.
While several New York lawmakers have been arrested for civil disobedience, Williams has had particularly prolific encounters with the police. In fact, just a few weeks ago, he was arrested while protesting President Donald Trump's U.S. Supreme Court nominee, Brett Kavanaugh. But most of Williams's arrests have been from planned acts of civil disobedience, whereas this arrest was his first unplanned arrest at a protest.
"I was dressed to go to the stated meeting right after Ravi's check-in," he said, referring to a scheduled New York City Council meeting. "And I actually had a performance that day, so I had no intention of being locked up. I had no intention of that going the way it did."
Williams said the January arrest was the scariest he's faced.
"You don't know how much more the aggression is going to escalate, you don't know what's going to happen," he said.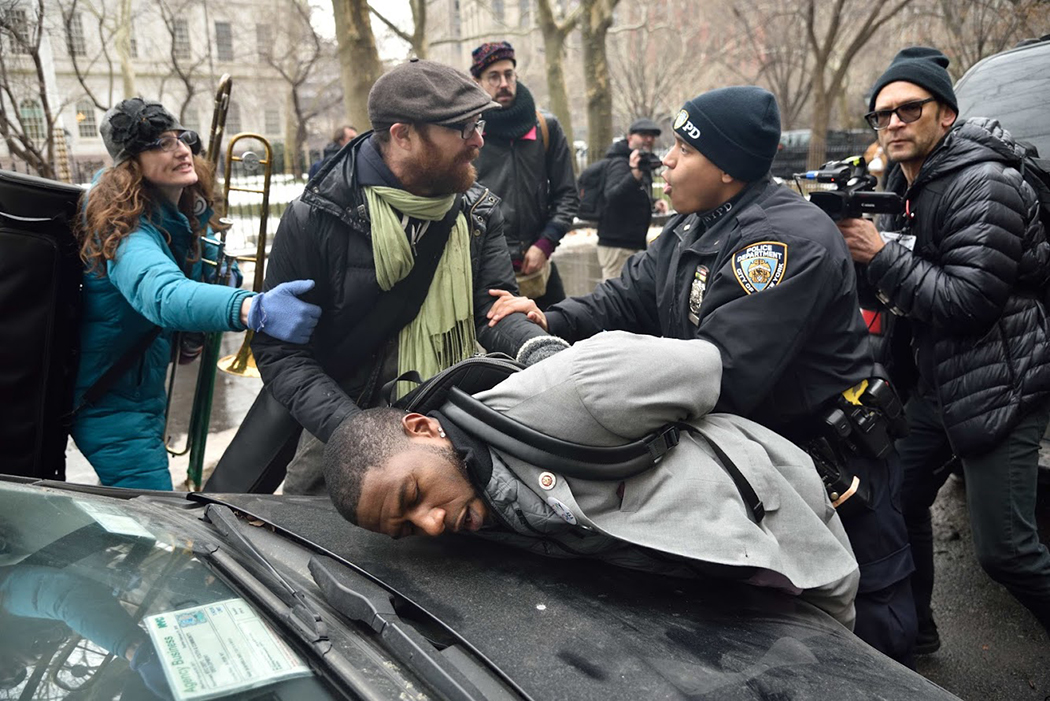 Williams has styled himself as activist elected official rather than a typical politician. He said that his first arrest occurred while he was a student leader at Brooklyn College protesting tuition hikes at CUNY. He managed to get off with an adjournment in contemplation of dismissal, which reschedules a case to a different date and will be dismissed if certain conditions are met.
Since then, all of Williams's arrests have occurred as a councilman.
One of the most notable cases occurred at the 2011 West Indian Day parade, his only involuntary arrest outside of a protest. He and Kirsten John Foy, an aide to then-Public Advocate Bill de Blasio, were arrested and detained by police while trying to access a closed sidewalk that the two were trying to explain they had access to. The arrests sparked concerns about racial profiling as both officials are black, and Williams used the arrest to draw attention to controversial stop-and-frisk tactics. The NYPD disciplined the officers and Foy ended up receiving a $225,000 settlement from the city in 2014 for injuries he sustained from the arrest.
Aside from the arrest while protesting Ragbir's deportation, Williams also cited his protest in front of Trump Tower during the president's inauguration last year. He said he when he called other elected officials that day to ask if they would participate in civil disobedience, some said it was too early in the presidency to protest.
"Fast forward a little over a year, and now everybody is fighting to participate in protests against Trump," he said.
Williams ended up being arrested along with Foy, Councilman Carlos Menchaca and Williams' mother, who had also participated.
Williams has participated in several other protests over the years. In 2010, he and Rodriguez were arrested for protesting Arizona's immigration law that allowed police to question people if they suspected they were in the country illegally. While protesting school closures in 2011, police arrested Williams, then-Councilman Charles Barron and 22 other protesters. And just a few months later, during an Occupy Wall Street protest, Williams and a group of about 60 protesters were arrested for blocked a roadway.
Williams along with a legion of other legislators also participated in a 2015 sit-in in front of Gov. Andrew Cuomo's office to advocate for stronger rent control laws. He and two fellow council members, Laurie Cumbo and now-Speaker Corey Johnson, were arrested along with other protesters.
"This something that has always been in my blood," Williams said. "When I read about my heroes in the Civil Rights movement, this is something that they saw as effective tools and it was. And so it's always interesting to me that we lift up these heros that actually risked their lives and oftentimes politicians won't even risk the title."
Powered By
NEXT STORY: Inside the IDC's legally questionable campaign funding account