New York City
Defeated ex-IDC members have yet to concede
All six of the ousted Independent Democratic Conference members could campaign on a third party ballot line in the general.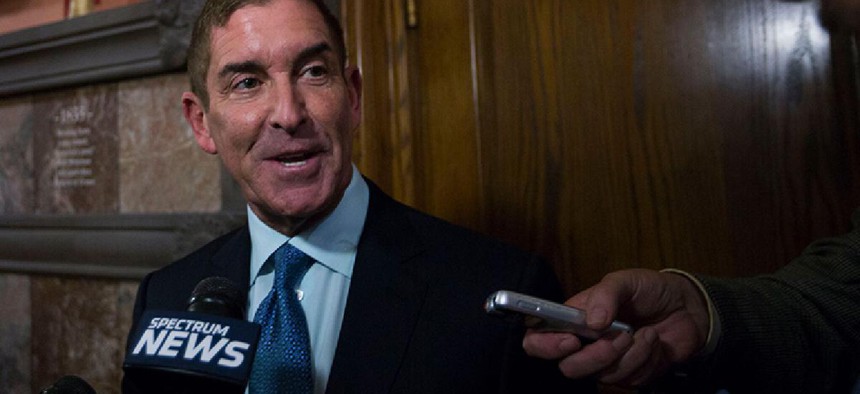 Following a night of astounding upsets for former members of the now-defunct state Senate Independent Democratic conference, four of the six incumbents who lost their contests appear not to have conceded defeat or congratulated the candidates who beat them.
State Sen. David Valesky has not conceded in his 53rd Senate District race against educator and activist Rachel May, The Syracuse Post-Standard reported, but May has also not yet declared victory. The campaigns are waiting for about 600 absentee ballots to be counted since May won by only a 606-vote margin.
Three of the other five ex-IDC incumbents who lost – state Sens. Tony Avella, Jeff Klein and Jesse Hamilton – have apparently remained silent in the wake of their defeats. Their campaigns have not sent out press releases conceding the races or congratulating the winners, and their Twitter feeds have remained inactive since before polls closed.
However, according to the Columbia University publication The Uptowner, state Sen. Marisol Alcantara, who lost to Robert Jackson, told supporters, "I want to congratulate my opponent. I'm helping him with whatever transition we need."
State Sen. Jose Peralta publicly conceded to his rival, Jessica Ramos, on Friday, saying, "If we want to move New York forward, all Democrats must work together. In that spirit, I will be supporting Ms. Ramos in the general election, and I will assist her in whatever capacity to ensure a smooth transition."
Requests for comment sent to the other former IDC candidates who lost were not immediately answered.
A campaign spokesman for Zellnor Myrie, who bested Hamilton in Senate District 20  in Brooklyn, told City & State that Myrie had not yet heard from the defeated incumbent. A spokesman for Robert Jackson, who defeated Alcantara in Senate District 31 in Manhattan, was unable to confirm whether or not she reached out given the chaos of election night. Jessica Ramos told City & State she has not yet been contacted by Peralta, whom she ousted in District 13 in Queens. A spokeswoman for John Liu, who defeated Avella in Senate District 11 in Queens, said Liu has also not heard from Avella yet. A spokesman for Alessandra Biaggi, who beat Klein in District 34 in the Bronx and part of Westchester County, said over the weekend that the pair have left phone messages for each other, but have not actually spoken.
All six losers are set to appear on at least one third party ballot line in November, raising the question of whether any of them will continue to campaign through the general election. When asked Thursday night, Valesky, who has a very slim path to victory even with the absentee ballots, told The Syracuse Post-Standard that he has not yet made a decision on continuing his campaign. If he runs it could conceivably split the vote in the general election, as the district is not as strongly Democratic as those in New York City and could empower a Republican.
Here's a corrected rundown of the party lines that former IDCers' who lost their Democratic primaries are still on:

Klein: Ind
Valesky: Ind; WEP
Peralta: Ind; Reform; WEP
Hamilton: Ind; WEP
Alcantara: Ind
Avella: Ind; WEP

— Susan Arbetter (@sarbetter) September 14, 2018
The campaigns of Avella, Hamilton, Klein and Alcantara did not immediately return requests for comment. A spokesman for Peralta sent a public statement which, while expressing support for Ramos, did not explicitly mention the third party ballot lines. Neither Myrie nor Ramos face Republican challengers in the election, so a third party run by Hamilton or Peralta would not risk the election of a Republican, but victory would be highly unlikely. Biaggi, Avella and Jackson each face Republicans in the general election, raising the unlikely possibility that the GOP candidates could benefit from a split ticket.
Correction: An earlier version of this post incorrectly stated the preliminary vote margin between Rachel May and David Valesky. This post also has been updated with remarks by state Sen. Jose Peralta.