Immigrant advocacy groups split in AG race
Immigrant Action, the political arm of the New York Immigration Coalition, plans to announce its endorsement of Letitia James.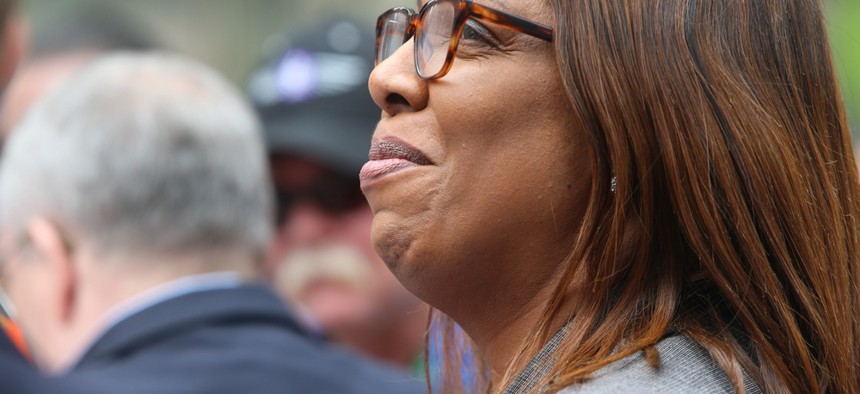 New York's two major immigrant advocacy groups have split their support in the Democratic primary election for attorney general. Make the Road Action, the political arm of Make the Road New York, on Wednesday backed Zephyr Teachout, saying she is "committed to defending immigrants and communities of color."
And on Thursday, Immigrant Action, the political arm of the New York Immigration Coalition, plans to announce its endorsement of Letitia James.
"Tish James has stood for immigrant communities fiercely, fighting for adult literacy education, standing up against the Muslim Ban, and opposing ICE's rogue actions," the group's Executive Director Steve Choi said in an statement shared exclusively with City & State.
Choi also knocked the immigration record of two of James' opponents.
"Sean Patrick Maloney has voted to demonize Muslims and turn our back on refugees," Choi said, referring to the congressman's 2015 vote on a Republican-backed bill to require strict background checks on Iraqi and Syrian refugees. Maloney was an outspoken Democratic supporter of the bill, but said he regretted the vote just months later.
Choi also criticized Teachout saying she "has indeed spoken out against ICE and pledged to protect us from deportation, but just two years ago she was positioning herself as a border hawk whose focus was on waiting periods and criminal background checks for immigrants seeking to become citizens."
Teachout ran for Congress in the majority-Republican 19th District in 2016, and emphasized increasing border security. She said she supported a pathway to citizenship for immigrants living in the country illegally "by requiring them to pass a criminal background check, pay a fine and back taxes, and wait a number of years."
Teachout and James have each been trying to position themselves as the most progressive candidate in the attorney general race, and James has previously attacked Teachout for the similarly more moderate statements she made on gun control during that race.
Make the Road Action had previously endorsed gubernatorial candidate Cynthia Nixon, who is running on an informal ticket with Teachout. Immigrant Action has been sparing with its political endorsements for the Sept. 13 primary thus far, backing just eight candidates for state Legislature, including state Sen. Marisol Alcantara, a former member of the Independent Democratic Conference.