2018 general elections: The too-close-to-call list
The New York races for House and state Senate that are still up in the air.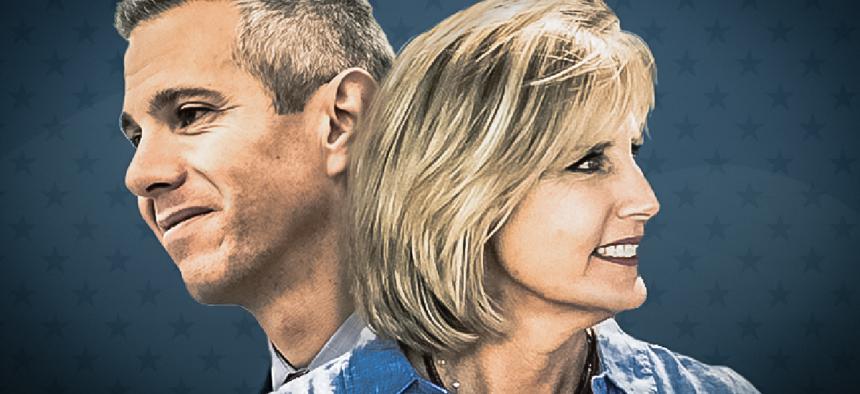 Democrats decisively won the New York state Senate – and nationally, they took back the House of Representatives – but there are still several races that are too close to call, as candidates are waiting for every absentee ballot to be counted before declaring or conceding victory. Here are the New York House and state Senate contests where the margin of victory is under 2 percent and could potentially be swayed by outstanding ballots.
RELATED: New York House general election results 2018
RELATED: State Senate general election results 2018
Congress
District 22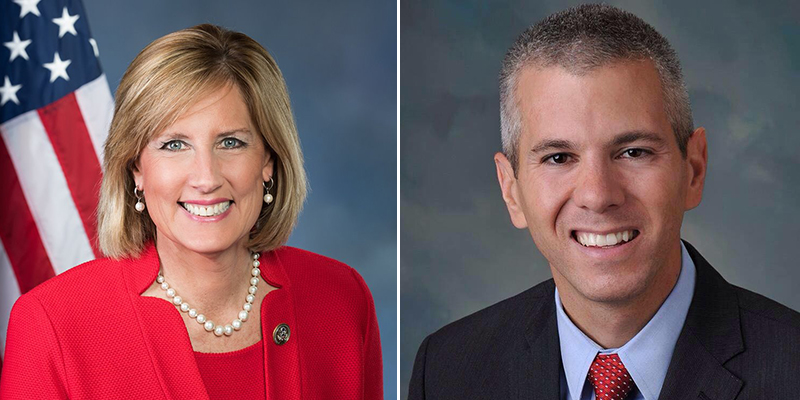 Republican Rep. Claudia Tenney came close but didn't ultimately concede to Democratic Assemblyman Anthony Brindisi in this hard fought election. Brindisi holds only a half point lead over the incumbent, with a margin of just 1,293 votes. Brindisi declared victory on election night despite the closeness of the race, believing that absentee ballots would not ultimately tip the election back in Tenney's favor. According to Syracuse.com, there are over 16,000 absentee ballots, in addition to sealed affidavit ballots, that have not been counted yet.
District 27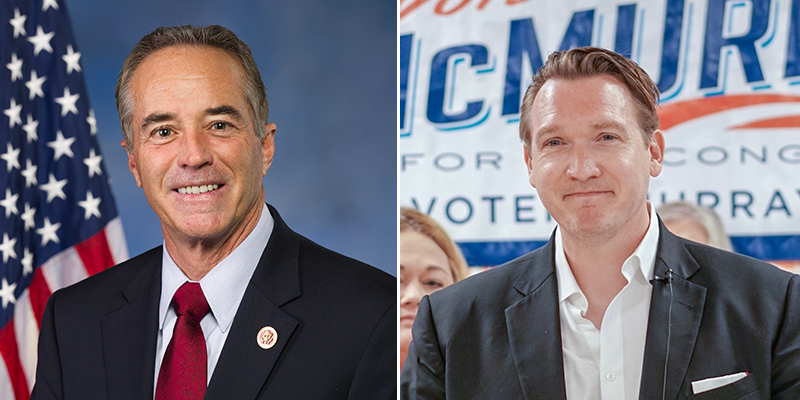 Democrat Nathan McMurray actually did concede to Rep. Chris Collins on election night, but rescinded that concession hours later while asking for a recount. He lost by just under one point and trails by 2,980 votes. According to McMurray, about 18,000 votes still need to be counted between absentee, affidavit and emergency ballots that could swing the election. However, Collins, whose recent indictment on federal insider trading charges shook up the race, declared that he had won.
State Senate
District 6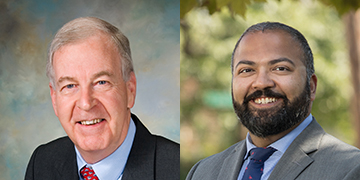 In a surprise upset, long-time Republican incumbent state Sen. Kemp Hannon appears to have lost to Democrat Kevin Thomas. Thomas has declared victory, but it looks like Hannon has not yet given in. A spokeswoman for Hannon said that as of Thursday morning, he had not conceded. Thomas' lead is only by 1.25 points and 1,308 votes. According to the Nassau County Board of Elections, there were 5,326 absentee ballots in the district as of Thursday.
District 22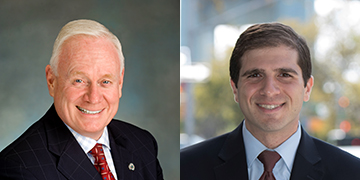 Democrat Andrew Gounardes looks to have squeezed out a victory against Republican state Sen. Martin Golden, flipping one of the last Republican strongholds in New York City. Gounardes currently holds a 1.8-point lead over Golden with a 1,129-vote cushion. Golden, however, is not ready to accept defeat. He told his supporters that the race was "not over" and claimed there were still 3,000 paper ballots that needed to be counted.
District 40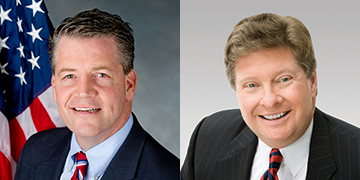 Democrat Peter Harckham declared victory on election night over Republican state Sen. Terrence Murphy. He has a 1.85-point margin of victory and a lead of 2,121 votes. As of Tuesday night, the Hudson Valley lawmaker had not conceded. His campaign did not return a request for comment at the time of publication.
District 41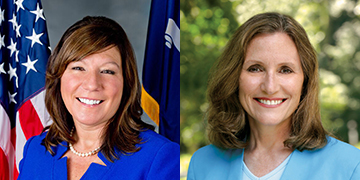 The preliminary results showed Republican state Sen. Sue Serino appearing to have held onto her seat as of Tuesday night. She has a margin of victory of 1.89 percent, or 2,146 votes, over Democrat Karen Smythe. Although Serino declared herself the winner in the contest, Smythe is holding out hope that upwards of 10,000 absentee ballots may change the results. She is waiting for all those ballots to be counted before making a public statement.