Andrew Cuomo
Peters dismissed, Flanagan holds on and NYCHA plan denied
The race for New York City public advocate started to take shape, Mark Peters is fired, John Flanagan keeps his Republican leadership position in the state Senate and there's no deal for NYCHA in this week's political news.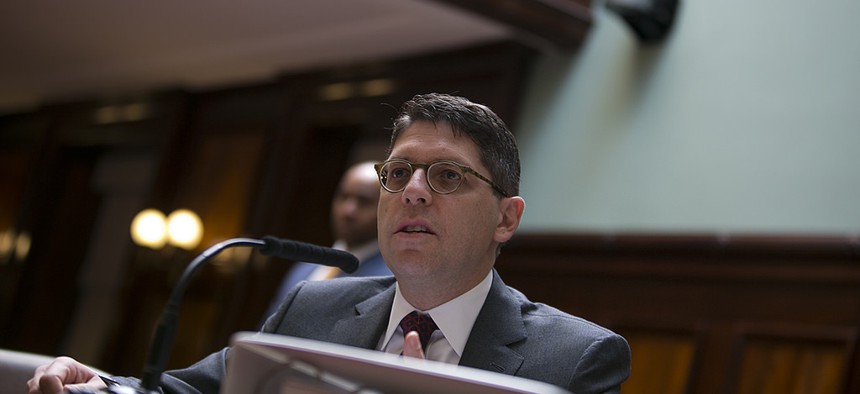 The race for New York City public advocate started to take shape as candidates took part in not one but two forums to discuss their plans for the office. Among the topics: a new push to simply eliminate the position. New York City Councilman Kalman Yeger is planning to introduce legislation to do away with the office just as the city prepares for a special election to replace outgoing Public Advocate Letitia James. If Yeger's bill garners enough support, voters would decide the fate of the public advocate through a ballot referendum – raising the prospect of a candidate winning an election for a post that could soon cease to exist.
DOI's Peters dismissed
New York City Mayor Bill de Blasio fired Department of Investigation Commissioner Mark Peters on Friday, after an investigation found he had abused his power, misled the New York City Council and mistreated his employees. Peters was de Blasio's 2013 campaign treasurer, but their relationship soured after Peters released reports critical of the administration's response to scandals such lead paint contamination in NYCHA buildings and the sale of a Lower East Side nursing home to a real estate developer. An opportunity to get rid of Peters – which de Blasio had reportedly been considering for some time – came after he fired Anastasia Coleman, the head of an independent office that oversees the school system. De Blasio is expected to name Margaret Garnett, the state executive deputy attorney general for criminal justice, as Peters' replacement, an appointment that must be approved by the City Council.
It's official
After much speculation, Gov. Andrew Cuomo and New York City Mayor Bill de Blasio announced that Amazon will bring one of its new headquarters to Long Island City, Queens. Nearly $3 billion in tax breaks and subsidies were offered to entice the company. Some lawmakers criticized the plan as corporate welfare for one of the world's richest companies and because the deal excluded local stakeholders from the process by bypassing the New York City Council. Several local lawmakers even pledged to take legal action if necessary to block the deal.
Flanagan holds on
Following major election losses in the state Senate that will relegate them to the minority next year, state Senate Republicans met on Friday to discuss their path forward. Despite a strong challenge from state Sen. Catharine Young, who chairs the conference's fundraising arm, state Sen. John Flanagan retained his post as Republican leader. Flanagan reportedly garnered 14 votes in the 23-member conference, while Young had nine.
No deal for NYCHA
In a scathing ruling, a Manhattan federal judge rejected the consent decree between New York City and federal prosecutors to bring in an independent monitor to oversee the New York City Housing Authority. The reason: The deal does not go far enough and is, in general, too vague. The judge, William Pauley, wrote that the decree "suffers from fatal procedural flaws." While the decision may be good in the long run for NYCHA residents, for now their future once again appears to be up in the air.