New York City
Councilwoman Adrienne Adams gets no punishment for minor ethics violation
A staffer asked a subordinate to volunteer on a political campaign.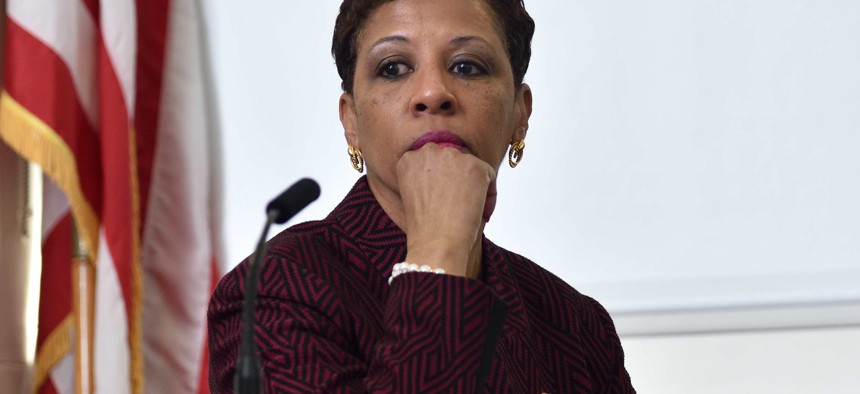 Anybody expecting a headline-grabbing, scandalous ethics violation within the New York City Council would have been sorely disappointed on Wednesday.
New York City Councilwoman Adrienne Adams, a first-term Democrat from southeast Queens, was given no punishment after admitting to a minor ethics violation in her office: A staffer in her office requested that another subordinate staffer volunteer on a political campaign.
The City Council Committee on Standards and Ethics opened the investigation in October, but the subject of the investigation was kept anonymous, spurring speculation among observers of city politics.
All was revealed Wednesday afternoon, when Adams appeared before the committee for a brief meeting that lasted less than seven minutes.
"I'm here to take responsibility and apologize for violating the city's conflict of interest law," Adams said. "At the time I didn't realize that asking staff if they wanted to volunteer, but not requiring or rewarding it, could nevertheless be considered a form of coercion."
For those scoring at home, she was admitting to a violation of New York City Charter Chapter 68 §2604(9)(b). "No public servant shall … request any subordinate public servant to participate in a political campaign."
Adams told the committee she requested and completed a training for her office on conflict of interest rules, and now has a zero-tolerance policy in her office on asking staffers to volunteer for political causes. Adams' office didn't immediately respond to a request for more details about what campaign was subject of the violation, and which employees were involved.
"This has been a tremendous learning experience for me and for my staff," she said during the committee meeting. "We will not make this mistake again, and you have my apology for having done so."
New York City Councilman Steve Matteo, who chairs the Standards and Ethics Committee, thanked Adams for coming to testify, saying her experience would "serve as an example of potential pitfalls as it relates to this issue."
Satisfied with how she handled it, Matteo and the committee didn't order any punishment and closed the matter. The committee also recommended that the City Council's general counsel office should train every member on prohibited political activities sometime in 2019.