Bill de Blasio
Joseph Esposito is just the latest messy firing by Bill de Blasio
New York City's mayor has problems handing out pink slips.
While the New Yorker in the White House is famous for decisively shouting "You're fired!," the New Yorker in Gracie Mansion has repeatedly had issues with letting people go.
Most recently, New York City Mayor Bill de Blasio's administration botched the firing of Office of Emergency Management Chairman Joseph Esposito. On Friday, following the city's failure to properly respond to a November snow storm which left city streets completely gridlocked, one of de Blasio's deputy mayors, Laura Anglin, asked Esposito to resign. However, Esposito declined and de Blasio was not around to bring the hammer down, leaving Esposito and the office in a state of limbo until de Blasio finally offered his decision Monday night. Esposito will stay in his role until a replacement is found.
At least, that is how reporters originally described the series of events. New reporting from The New York Times on Tuesday further complicates matters. The newspaper said de Blasio had a plan for weeks to replace Esposito that had nothing to do with the snowstorm. Anglin prematurely apprised Esposito of that plan. This led to the ensuing confusion, with Esposito reacting poorly and de Blasio not available to immediately remedy the situation.
This is hardly the first time the mayor has demonstrated an inefficient or haphazard managerial quality, especially when it comes to handing out pink slips. Baruch College political science professor Doug Muzzio said it's attributable to de Blasio's overall decision-making style, which he said tends to be personal. "There seems to be very tight decision making, so he doesn't get outside advice, or advice that he respects, and acts on his own gut," Muzzio said. "And oftentimes, the gut isn't good enough."
Although President Donald Trump seems to enjoy firing people, Muzzio drew a comparison between the president, who is also known for running a chaotic administration, and de Blasio. "Both, you know, value loyalty," Muzzio said. "Both seem to not have either the right advisors or (don't) listen to them."
Here are de Blasio's greatest (mis)firings:
Joseph Ponte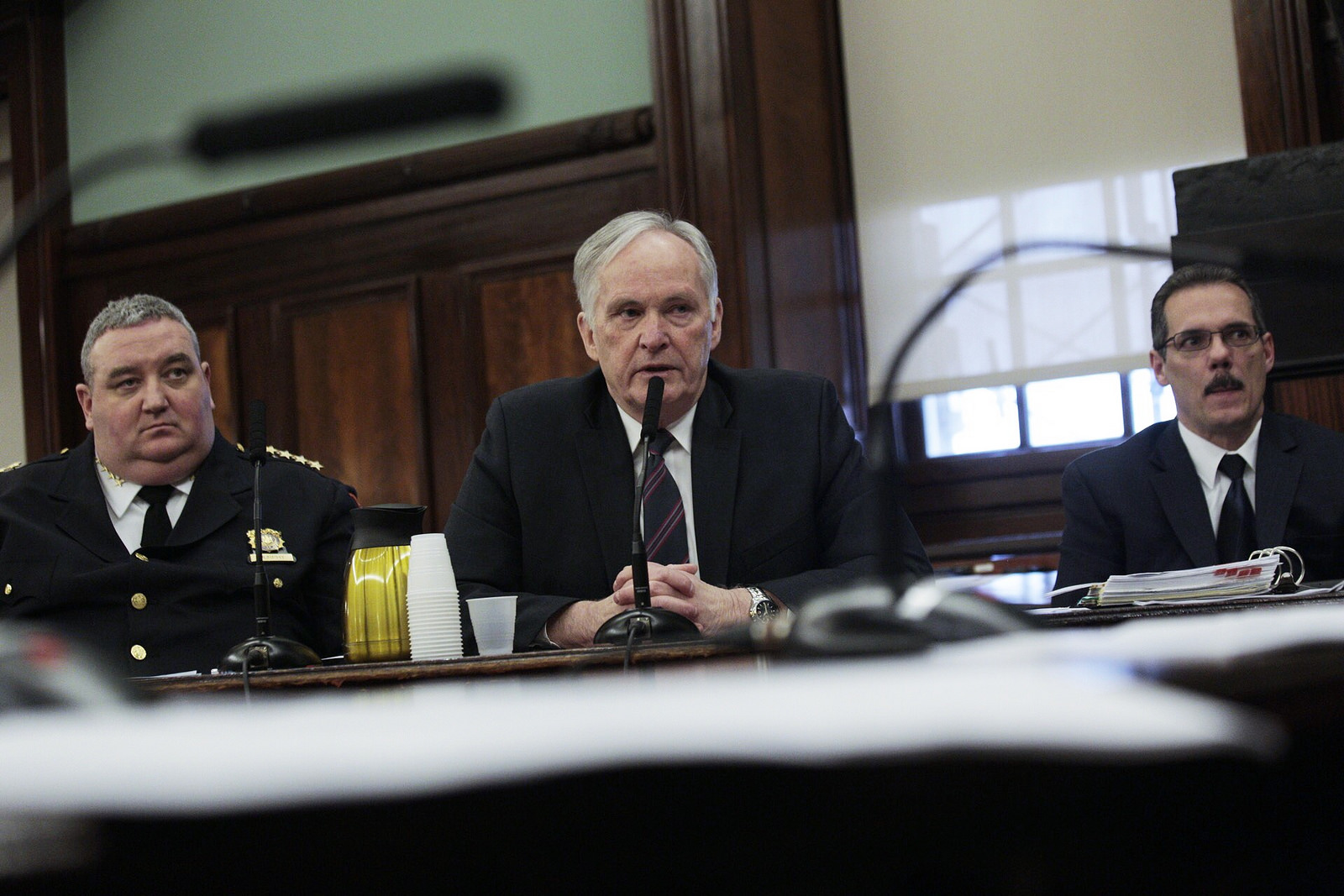 Despite significant bad press and a tenure plagued by scandal, de Blasio stood by his former Department of Correction Commissioner Joseph Ponte. The mayor appointed Ponte in 2014 in order to turn around the violence-plagued Rikers Island. But Ponte stirred up controversy almost immediately by promoting the scandal-ridden William Clemons, a senior corrections officer who had years earlier falsified violence data. Clemons resigned just six months after his promotion.
Later in Ponte's stint as DOC commissioner, the city Department of Investigations released multiple reports detailing mismanagement and misuse of city property. One report found that Ponte regularly used his city vehicle to take personal trips out of state, and that he spent a total of 90 days outside of the city while problems at Rikers intensified. Another accused the DOC's head of internal affairs, Gregory Kuczinski, of spying on the DOI, resulting in Kuczynski's firing.
Through all of this, de Blasio defended Ponte, assuring the public of his confidence in the DOC commissioner even as lawmakers called for Ponte to step down.
Shortly after the second DOI report in May 2017, however, Ponte resigned.
Shola Olatoye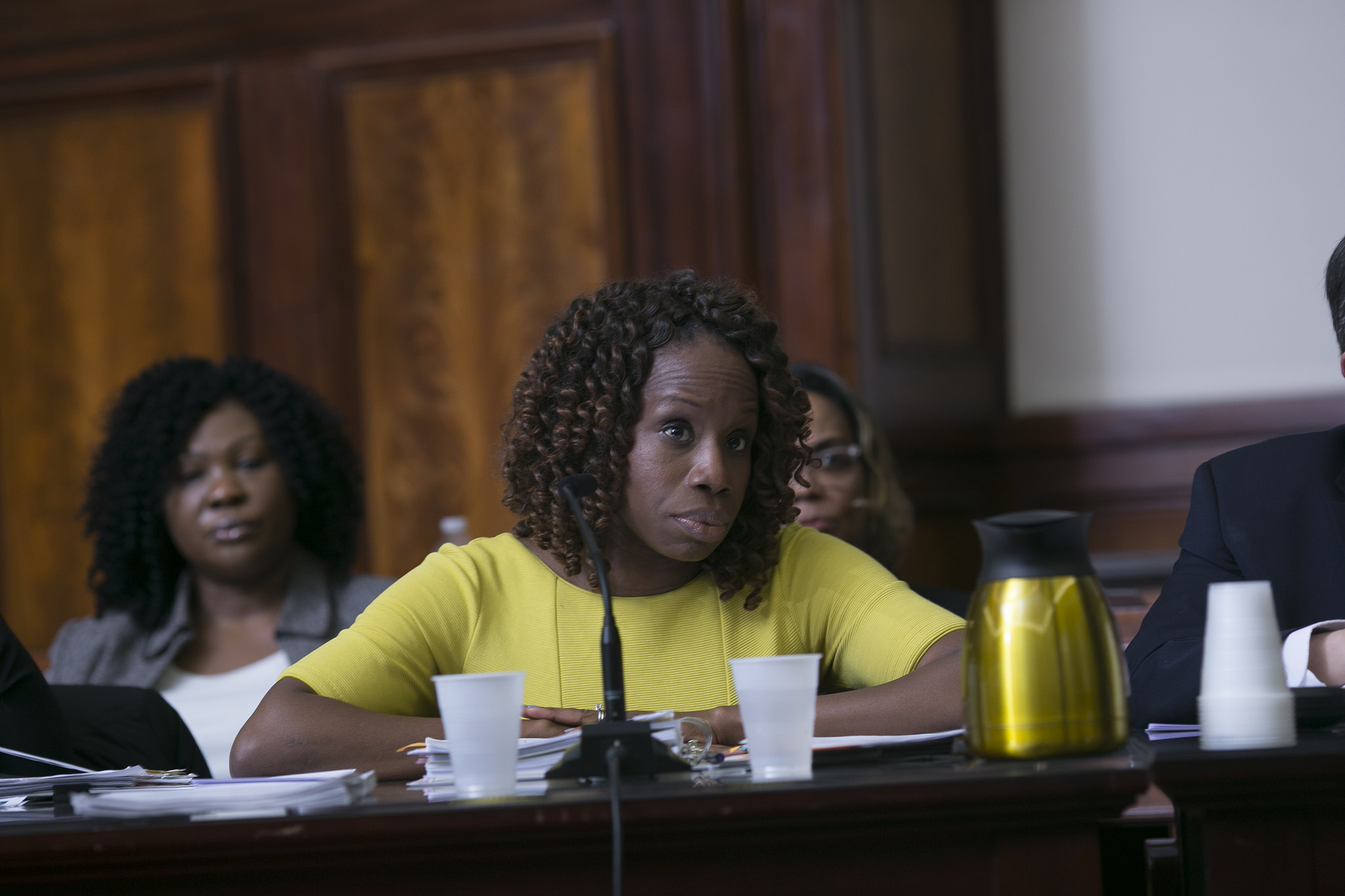 Much like Ponte, former New York City Housing Authority Chairwoman Shola Olatoye's tenure with her agency was plagued with scandals, but de Blasio stood by her nonetheless. Under her leadership, from 2014 to 2018, NYCHA failed to perform federally mandated lead paint tests at city-owned apartments, and falsified the documentation saying that the agency had, among other widespread mismanagement failures that led to hundreds of thousands of residents without heat. Later, Olatoye lied under oath to the New York City Council, telling them that inspectors who had performed their duties were certified by the Department of Housing and Urban Development, when in fact they had not been. The same day the Department of Investigation revealed Olatoye's lie, de Blasio not only defended his appointee, but praised the work she had done to improve NYCHA.
Despite mounting calls for Olatoye to resign, de Blasio took no action. Instead, a series of other high-ranking NYCHA officials stepped down in the wake of the lead paint scandal, including her No. 2, Michael Kelly. But still, Olatoye remained in her post with the mayor's blessing. Olatoye did resign eventually, months after news of the lead scandal broke, though she denied that had anything to with her decision. On the day Olatoye announced she would step down, de Blasio still came to her defense, continuing his claim that ousted staffers were to blame for the agency's scandal.
Mark Peters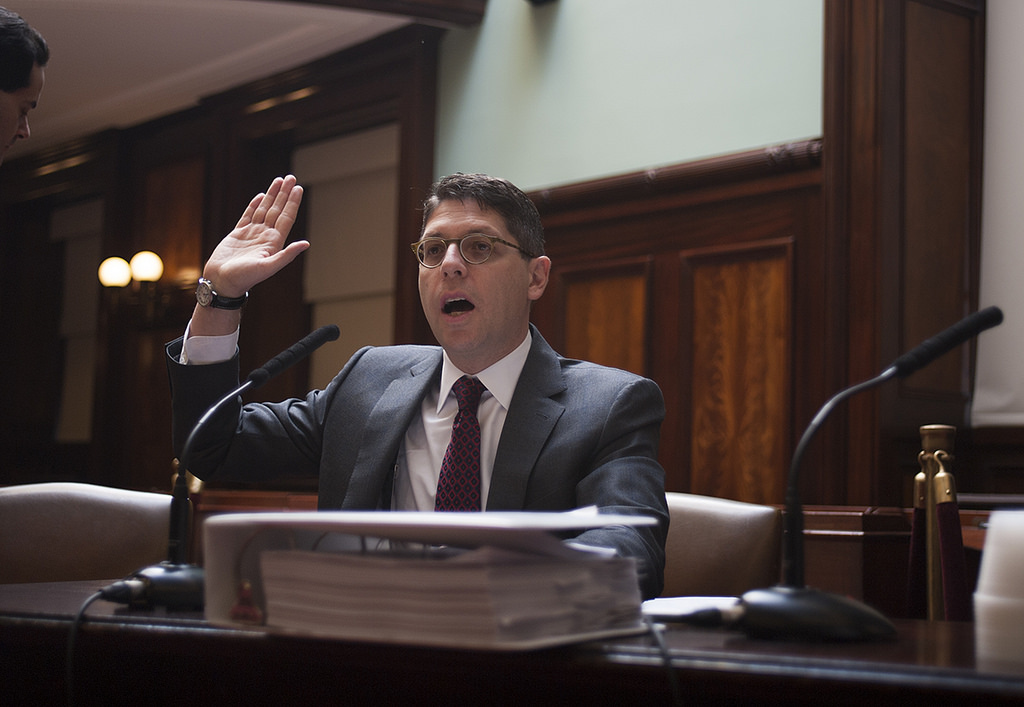 In the case of former Department of Investigation Commissioner Mark Peters, de Blasio actually took definitive action when he decided to fire him in a way that state Attorney General-elect Letitia James found to be Trump-like. James, the New York City public advocate, said Peters' firing would be like if Trump were to fire Special Counsel Robert Mueller. De Blasio strongly rejected that comparison, citing a whistleblower report that concluded Peters had abused his powers and gone outside the boundaries of his office.
However, he and Peters had been feuding for months, indicating that personal feelings may have played a role in this decision as well. Although Peters was de Blasio's 2013 campaign treasurer, he aggressively investigated the mayor's administration, resulting in a series of embarrassing and damning reports, including Ponte's misuse of city cars and NYCHA's lead paint inspection failures.
Shortly before his firing, Peters had also planned to investigate whether City Hall had interfered with a long-stalled Department of Education inquiry into yeshivas. Although most agreed that Peters had overstepped his authority, many decried de Blasio's decision to fire him in November, after close to five years, a highly unusual step for a mayor. After all, the DOI commissioner may be appointed by the mayor, but acts independently of the administration he or she is meant to oversee.