New York City
NYCHA's new monitor, Crowley's abdication and the public advocate showdown
NYCHA gets a new monitor, Joseph Crowley gets a new job and the public advocate candidates have a new showdown in This Week's Headlines.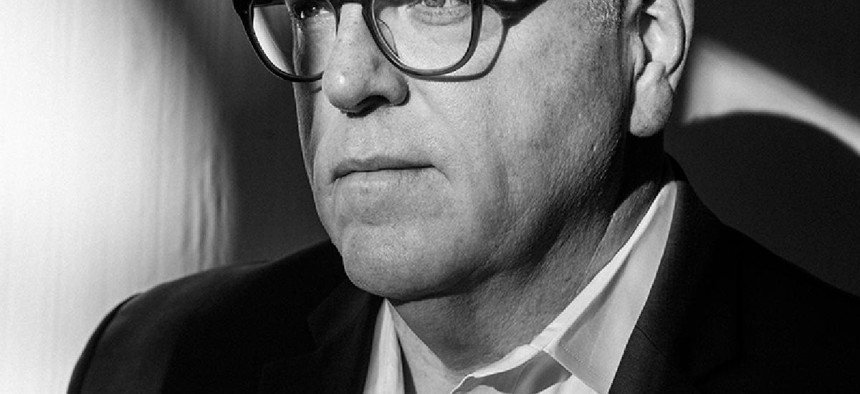 A falling beam from an elevated subway track nearly turned the No. 7 line in Queens into a scene from a "Final Destination" movie. What appeared to be a piece of wooden debris came crashing through the windshield of a car driving underneath, piercing the passenger seat. Luckily, no one was injured – but if this doesn't make the case for fixing subway infrastructure, what will?
Public advocate debate, take two
Seven of the 17 candidates for New York City public advocate took to the stage for their second and final debate before the Feb. 26 special election. With the Amazon deal scuttled, the hopefuls settled on Mayor Bill de Blasio as the evening's punching bag. Each candidate spent time expounding on his failures as mayor and ridiculing his presidential ambitions, calling him unqualified for the White House. However, that didn't mean that Amazon did not come up at all, with the candidates still condemning the secretive negotiations that nearly brought the company to New York.
NYC admits fraud
New York City admitted to defrauding the Federal Emergency Management Agency following Superstorm Sandy. In a tentative settlement reached with FEMA, the city agreed to pay back over $5.3 million while also acknowledging it filed false certifications when it asked for funds to repair or replace Department of Transportation vehicles. Although the city claimed the vehicles were damaged during the storm, some were out of use before Sandy. Although the federal government submitted the settlement to a judge for approval, it also filed a civil lawsuit.
The King of Queens abdicates
Former Rep. Joseph Crowley, who was unseated last year by Rep. Alexandria Ocasio-Cortez, has stepped down from his role as chairman of the Queens Democratic Party. Despite his loss to Ocasio-Cortez, the local party re-elected him for another term, although there were rumors that he planned to resign. Crowley's announcement came after he accepted a lobbying job with Washington, D.C., firm Squire Patton Boggs, and he said he wouldn't be able to do both. The party must now vote for a new chair, with Reps. Grace Meng and Gregory Meeks considered top contenders.
NYCHA gets a monitor
Weeks after New York City and the federal government reached an agreement that involved placing an independent monitor to oversee the city's public housing system, the monitor has been chosen. U.S. Attorney Geoffrey Berman and U.S. Housing and Urban Development Secretary Ben Carson settled on former prosecutor Bart Schwartz. He has connections to former New York City Mayor Rudy Giuliani, having served as an assistant U.S. attorney while Giuliani was U.S. attorney. Schwartz was also tapped by Gov. Andrew Cuomo to examine documents related to the Buffalo Billion economic development scandal.
Body camera footage ruled public
A Manhattan appeals court ruled that New York City Police Department body camera footage is public information and cannot be kept secret by police in order to increase transparency, particularly surrounding police-involved shootings. The ruling constitutes a major loss for the New York City Police Benevolent Association, the city's largest police union, which argued that the footage is a personnel record and therefore can't be released publicly without a court order. Despite the union's misgivings, NYPD Commissioner James O'Neill, who had advocated to make the footage public, celebrated the decision.
Powered By
NEXT STORY: Who's trending in the NYC public advocate's race?