Amazon
Poll: Will Amazon ultimately build HQ2 in Queens?
What will it take to get everyone on board with Amazon building its HQ2 in Queens?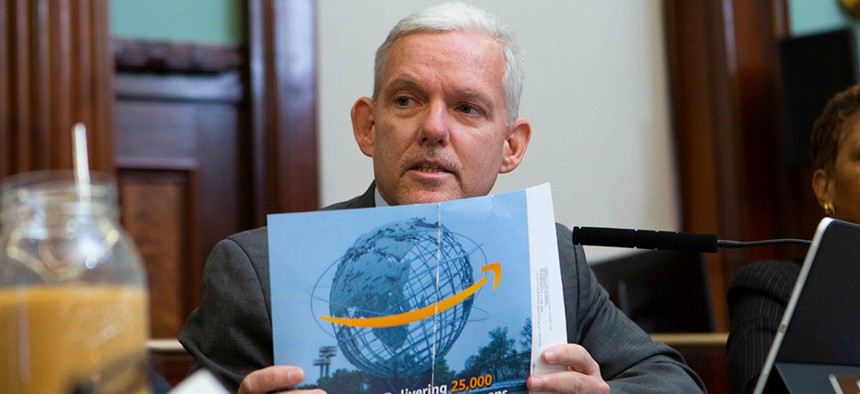 This week, state Senate Democrats raised the stakes in the standoff over the siting of a new Amazon headquarters in Queens: They appointed state Sen. Michael Gianaris, an outspoken opponent of a secretly negotiated $3 billion deal, to a key state board that must grant its approval.
Gianaris' appointment comes just a few days after Amazon executives once again were grilled by the New York City Council as they sought to sell the deal to skeptical lawmakers while also emphasizing they they want their company to be welcomed in the community.
Among Amazon's promised benefits are thousands of new jobs – including job training and some hiring at a local public housing complex. But critics have called for the company to be more union-friendly, while others have pointed out existing problems that could be exacerbated by the move, including overcrowded subways and aging sewer systems.
Back in early December, a majority of New York City voters supported the plan, according to a Quinnipiac poll, although there was more of a split over the generous city and state incentives offered to entice the company. This week, we're asking you, our readers, to weigh in on the plan, including whether it's still going to happen and what Amazon should do – if anything – to placate its critics.
Powered By
NEXT STORY: New York state Legislature's top outside earners