New York State
President Trump's controversial New York properties
President Donald Trump's business interests have caused numerous scandals in his presidency and many of them start in New York. Here's a full rundown of the recent and current controversies around Trump's properties in New York.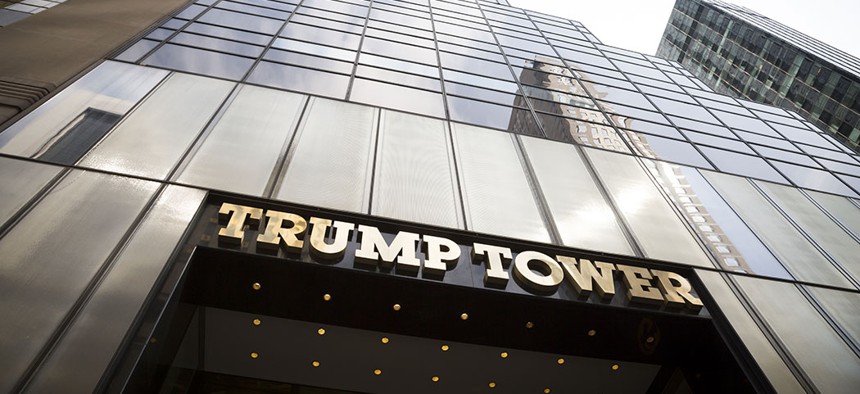 President Donald Trump's business interests have caused numerous scandals in his presidency and many of them start in New York. In recent months, numerous reports have revealed undocumented employees at several of Trump's golf clubs.
In April, The New York Times won a Pulitzer Prize for its deep dive into a tax avoidance scheme started by Fred Trump that benefited his children and sent monthly rent skyward at rent-stabilized apartments in Brooklyn, Queens and Staten Island. Meanwhile, from SoHo to the Upper West Side, condo owners have soured on the Trump name, taking legal action to wipe it from the front of their residences.
Here's a rundown of the recent and current controversies around Trump's properties in New York:
Trump Tower
Before Trump Tower went up on Fifth Avenue in 1980, Trump paid 200 undocumented Polish workers $4 an hour – half the union rate – to demolish Bonwit Teller, the department store building that it would replace. Trump ended up in court, fighting a class-action suit over his labor practices during this demolition that would last for seven years. Trump denied under oath that he was aware that the workers were here illegally. In 1998, he paid a settlement of $1.375 million to end the suit. In 2016, a judge unsealed the settlement documents in response to a motion filed by Time Inc., bringing these details to light and challenging Trump's running narrative about the scourge of illegal immigration.
Trump Village in Coney Island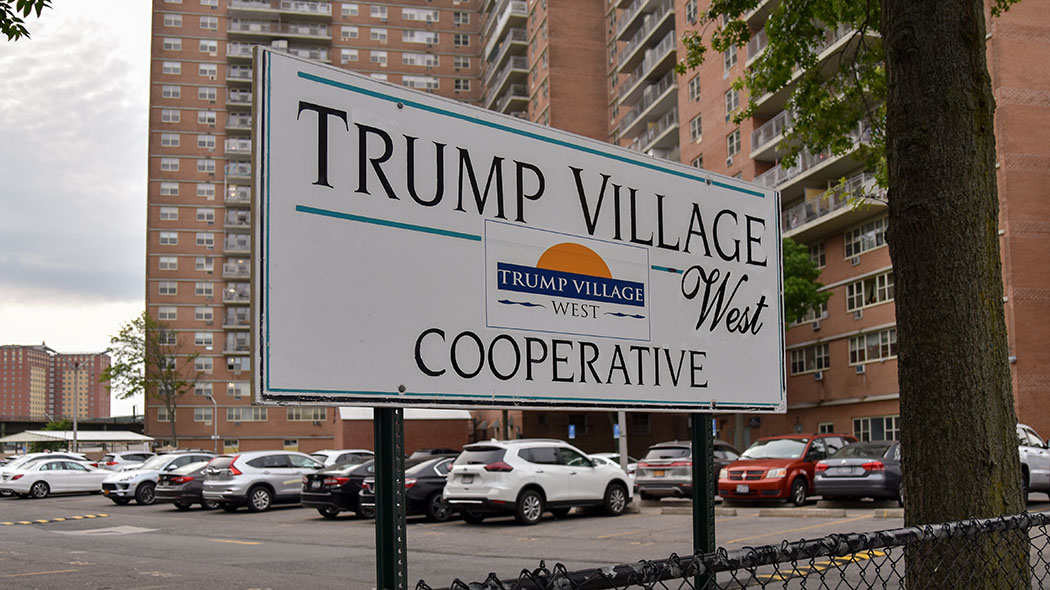 A New York Times expose on the origins of the Trump family wealth uncovered a tax scheme to undervalue two buildings at Trump Village, a Coney Island apartment complex, to reduce their property tax liability. In 1992, the Trumps had their own appraiser, Robert Von Ancken, value the buildings. Von Ancken claimed the buildings were worth negative $5.9 million. A city appraisal that same year that put the property at $38.1 million. In a similar Fred Trump scam, the patriarch incorporated a shell company to funnel money to his kids. This company padded invoices for improvements on his rent-regulated properties, some of which included Trump Village, artificially driving up the costs of residences across the city.
Trump National Golf Club Westchester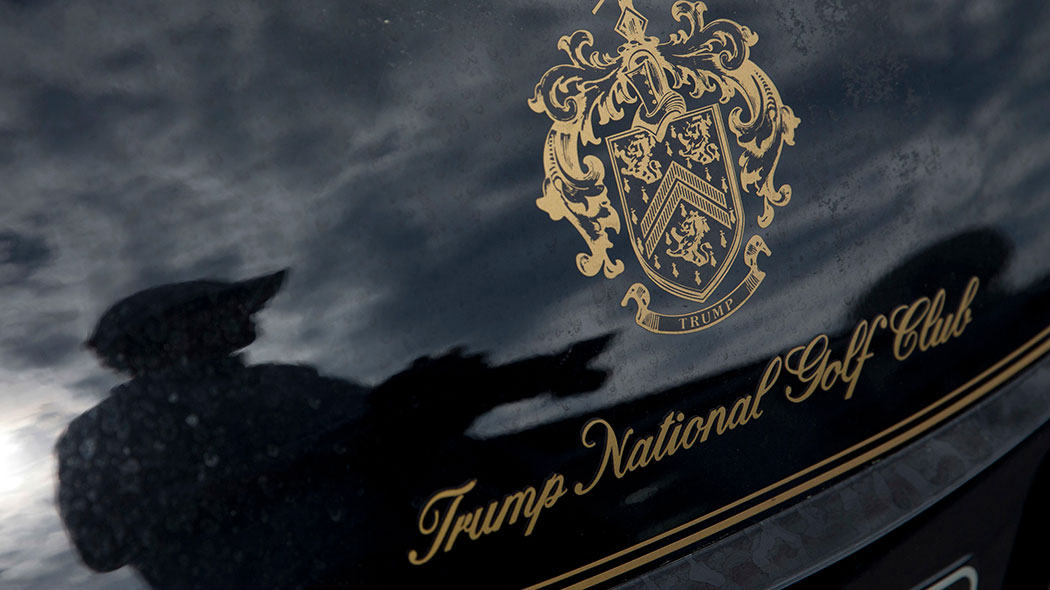 Trump kicked off his presidential campaign by calling undocumented immigrants from Latin America "rapists," and he has gone on to refer to them derogatorily with terms such as "bad hombres." He has called for building a wall at the United States' southern border and separated unauthorized immigrant families at the border to address what he views as a crisis of undocumented immigration.
Yet undocumented workers spent years on staff at Trump's golf clubs, according to The New York Times. The embarrassing expose led the president's company to conduct audits of employees' immigration paperwork, and on Jan. 18 about a dozen housekeepers and landscapers and a head chef were fired from Trump National Golf Club in Westchester County. Trump's sons Donald Jr. and Eric also employed an undocumented groundskeeper, who also worked at Trump National Golf Club Hudson Valley in Hopewell Junction, at their upstate hunting retreat. Employees claim that the Trump Organization in many cases knew about their immigration status, though representatives of the company deny having had any awareness.
Trump National Golf Club has drawn other attention, including an accusation of causing property-damaging floods in Briarcliff Manor, and undervaluing the property to reduce its tax liability. In April, The Wall Street Journal reported, "President Trump's golf club is challenging the Town of Ossining's almost $14 million estimate of the property's market value, claiming its worth is 10% of that, according to court records … The suit has drawn attention because the president valued the golf club at $50 million and more in his federal financial disclosure filings."
Dominick Hotel (formerly Trump SoHo)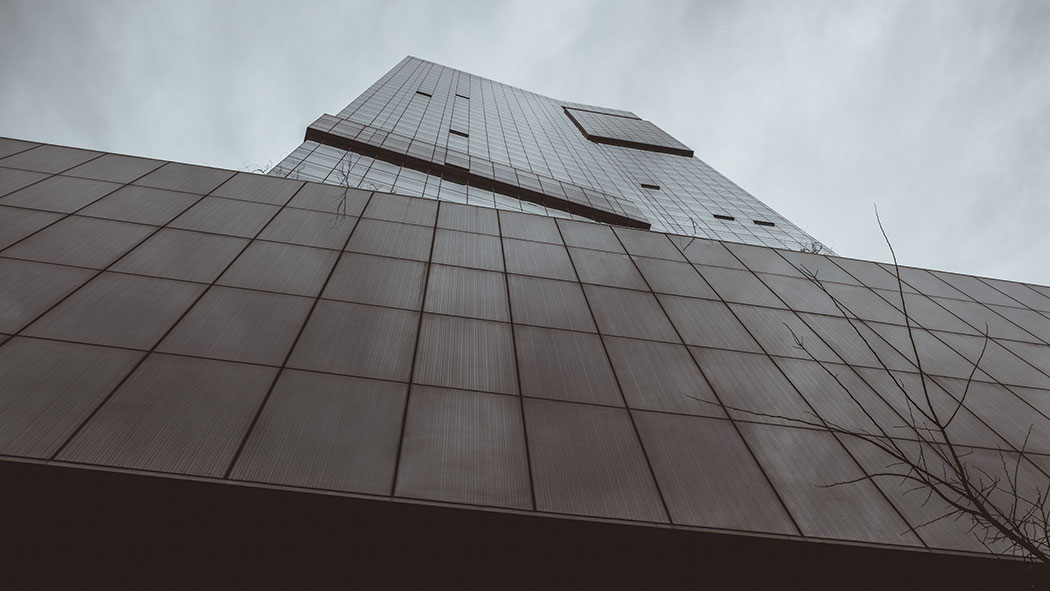 The Trump Organization reached a deal with Trump SoHo's building owners in 2017 to cut its losses with the struggling condo-hotel hybrid. Reports attributed the lack of interest from would-be tenants to negative attention as a result of Trump's presidency. By buying the Trump company out of the contract early – with years left on it – it enabled the owner, CIM group, to completely rebrand and take down the name, while still technically in business with the Trumps. The property is now the Dominick Hotel.
This was not the first time the project's struggles plagued the Trumps. In 2017, ProPublica reported that "the Manhattan District Attorney's office had been building a criminal case against" Trump's children Ivanka and Don Jr. "for misleading prospective buyers of units in the Trump SoHo." The case went away after Trump attorney Marc Kasowitz, a large donor to Manhattan District Attorney Cy Vance Jr., got involved. (Vance has since announced he will not accept contributions from lawyers with cases before him, to avoid the appearance of impropriety.)
Riverside Boulevard (formerly Trump Place)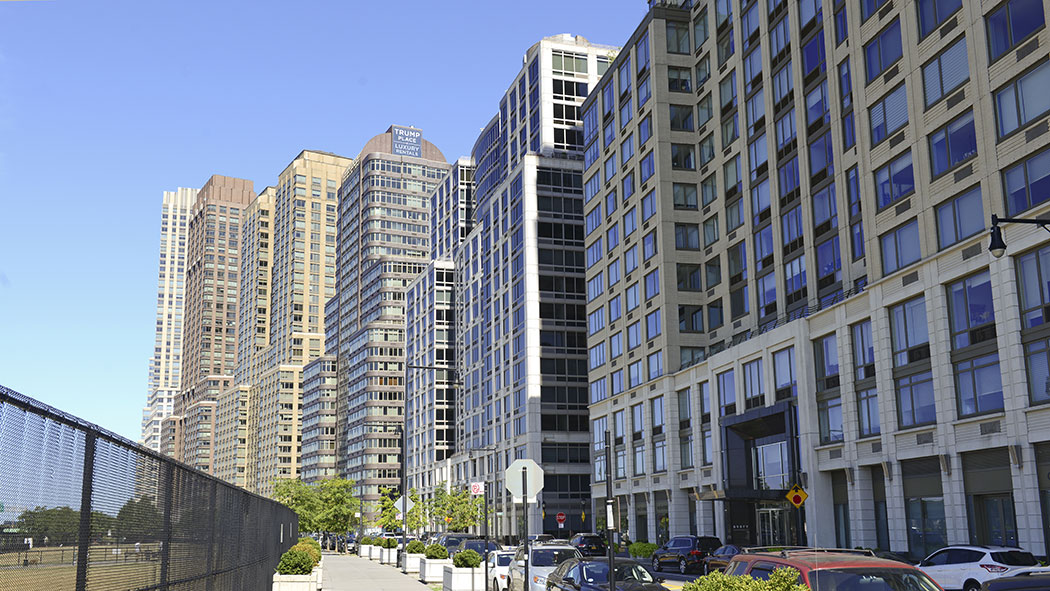 Trump Place was the descendant of a Trump a venture that led to him butting heads with then-Assemblyman Jerry Nadler, who is now chairman of the House Judiciary Committee, over the size of the proposed buildings and Trump's desire to secure public subsidies for the project. In October 2018, a Manhattan court ruled that residents in Riverside condos on the Upper West Side could vote to change the name at their residence, which at the time was called Trump Place. The residents voted in favor of taking Trump's name down and calling the property 200 Riverside Blvd. In 2016, 300 people signed an online petition to "Dump the TRUMP Name" at three residences south of 200 Riverside, which were also called Trump Place. They are now 140, 160 and 180 Riverside Blvd.
Powered By
NEXT STORY: Nadler blasts Barr's handling of Mueller report release