New York State
The politicians who dropped off the 2019 Albany Power 100
The politicians who were previously included in the Albany Power 100 but didn't quite make it onto the list this year for a variety of reasons.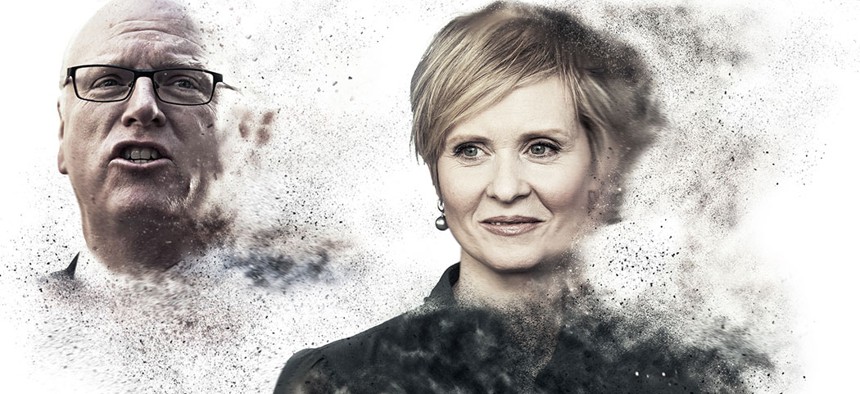 It has been a tumultuous year in New York politics. It was just last spring that then-state Sen. Jeff Klein agreed to dissolve the Independent Democratic Conference; actress and activist Cynthia Nixon and Dutchess County Executive Marcus Molinaro announced their respective campaigns for governor; and then-Rep. Joseph Crowley was still angling to be the heir to House Speaker Nancy Pelosi.
This year, none of them are anywhere to be found on the Albany Power 100. (Crowley was No. 12 last year, Klein was No. 30, Nixon was No. 11 and Molinaro was No. 32.) This once-fearsome foursome are among two dozen political figures who tumbled off last year's list. Here is everyone else who no longer made the cut – and why.
Swamped by the "Blue Wave" 
The Democratic blue wave swept Republicans out of power – and even a few Democrats as well. State Sen. Simcha Felder (No. 25 last year), a Democrat who has caucused with Republicans, has been sidelined in the Democratic state Senate, while top Senate GOP staffer David Previte (86) also dropped off the list. In Congress, where Democrats also took the House, Reps. Pete King (56) and Chris Collins (64) are getting used to life in the minority. Unsurprisingly, state GOP Chairman Ed Cox (93) is feeling the heat. And the shifts in power have had a major impact on policy, with Democratic lawmakers pushing through the Child Victims Act and other measures long opposed by Cardinal Timothy Dolan (91).
Time for a job change
The election of state Attorney General Letitia James allowed Barbara Underwood (10) to relinquish the post and return to being solicitor general. Former Assembly Majority Leader Joseph Morelle (83) won the House seat vacated by the death of Louise Slaughter, while Catharine Young (16) departed the state Senate after her Republican colleagues lost power.
Cuomo 2018 Chairman Bill Mulrow (17) and state Democratic Party Executive Director Geoff Berman (98) also stepped aside post-election. As the governor began a third term, other appointees – the Metropolitan Transportation Authority's Joseph Lhota (38) and then-Director of State Operations Cathy Calhoun (18) – have moved on. Onondaga County Executive Joanie Mahoney (57) was hired for a cushy new gig at the State University of New York. And Albany's scoop master Ken Lovett (42) left journalism to join Metropolitan Public Strategies.
Died
Drew Zambelli (35), a trusted Cuomo aide and longtime Democratic pollster, died in October.
Lost in the shuffle
A few others – Communication Workers of America's Bob Master (69), real estate developer William Rudin (72), Assemblyman Marcos Crespo (82), the Siena College Research Institute's Don Levy (97) and the state Board of Elections' Risa Sugarman (100) – also fell off the list.
Powered By
NEXT STORY: Ballooning budget, congestion concession and pharma felonies