New York City
Wrangling over rent laws, marijuana in doubt and de Blasio's endorsements
Rounding up the week's political news.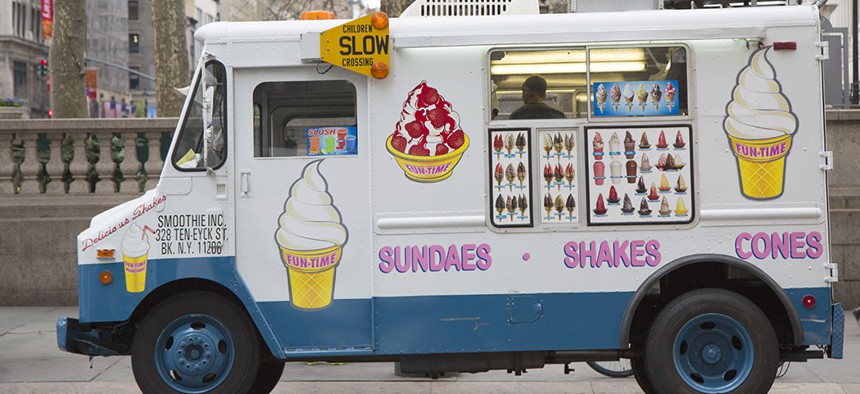 It turns out that justice, like revenge, is a dish best served cold. New York City seized 34 ice cream trucks whose owners are accused of using shell corporations to avoid a whopping $4.5 million in parking violations. Officials are still trying to get 12 more offenders off the streets. The crackdown comes at the end of a two-year investigation dubbed "Operation Meltdown." It's bad news for ice cream lovers, but good news for Mister Softee in its ongoing turf war with rival New York Ice Cream.
Wrangling over rent laws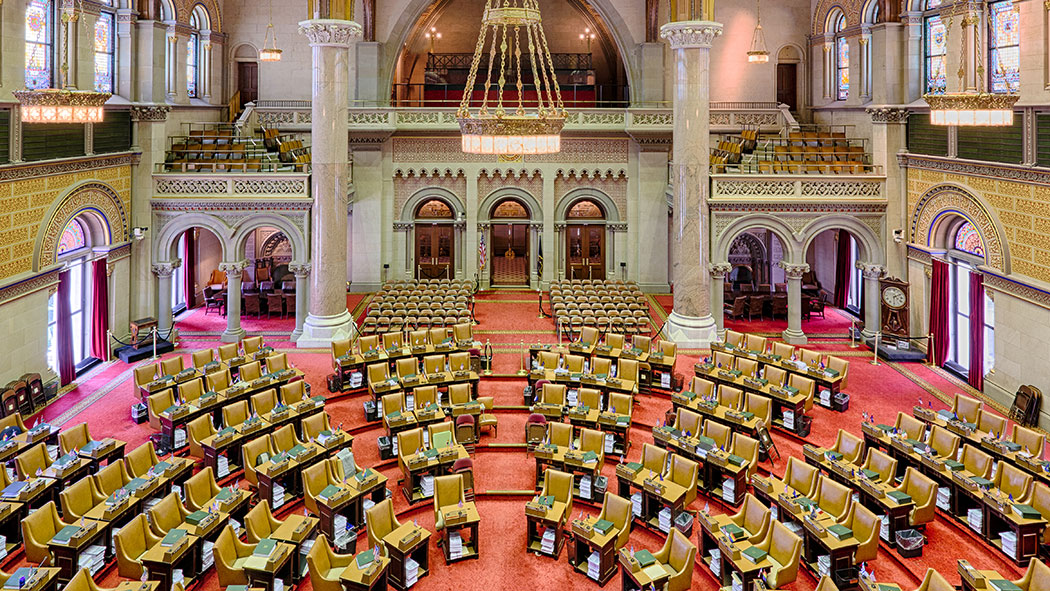 State Senate Majority Leader Andrea Stewart-Cousins said she has enough support to pass all nine rent regulation bills pushed by tenant advocates, including the controversial "good cause eviction" legislation. Afterward, all six Democratic state senators from Long Island said they do not support the bill as written, creating uncertainty about the level of support. Stewart-Cousins and Assembly Speaker Carl Heastie said they plan to work with Gov. Andrew Cuomo to renew and strengthen the rent laws, which expire June 15, disappointing tenant advocates who view Cuomo as an impediment to reform.
Hate crimes rising in NYC
Hate crimes have risen sharply in New York City so far in 2019. Through June 2, 184 incidents have been reported, a 64% rise compared to the same period last year. In the wake of the surge, which has been driven by anti-Semitic incidents, de Blasio announced the city would open its new Office for the Prevention of Hate Crimes this summer, ahead of schedule.
De Blasio's endorsements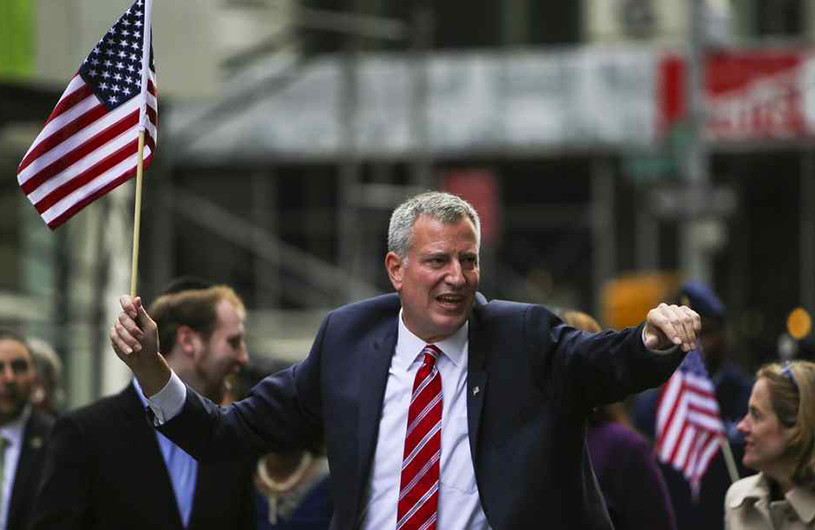 New York City Mayor Bill de Blasio has picked up his first presidential endorsements. Michael Butler, the mayor of Orangeburg, South Carolina, was the first public figure to back de Blasio. De Blasio has visited the South Carolina town, with a population of about 13,000, three times. He also won the backing of the New York Hotel and Motel Trades Council, an influential union and longtime ally that pledged to provide resources to the campaign.
Quinn's 2021 comeback
The next New York City mayoral race isn't until 2021, but the field is already taking shape. Now, Christine Quinn is thinking about throwing her hat in the ring again. The former City Council speaker ran in 2013, starting out as a front-runner but ending in third in the Democratic primary. Quinn would be the first female candidate in the 2021 field, and would bring a more moderate voice.
Shake-ups at the MTA
New York City Department of Transportation Commissioner Polly Trottenberg has resigned from the Metropolitan Transportation Authority's board. Trottenberg, who had questioned Cuomo's initiatives, is the second de Blasio appointee to step down, following Carl Weisbrod. The mayor nominated a former city labor official, Bob Linn, to succeed Trottenberg, and Dan Zarrilli, his chief climate policy adviser, to replace Weisbrod. Cuomo is reportedly considering nominating Linda Lacewell, the state Department of Financial Services superintendent, and state budget director Robert Mujica to the board. Meanwhile, rumors are swirling that New York City Transit President Andy Byford is on the way out too, although he has denied that he is leaving.
Marijuana in doubt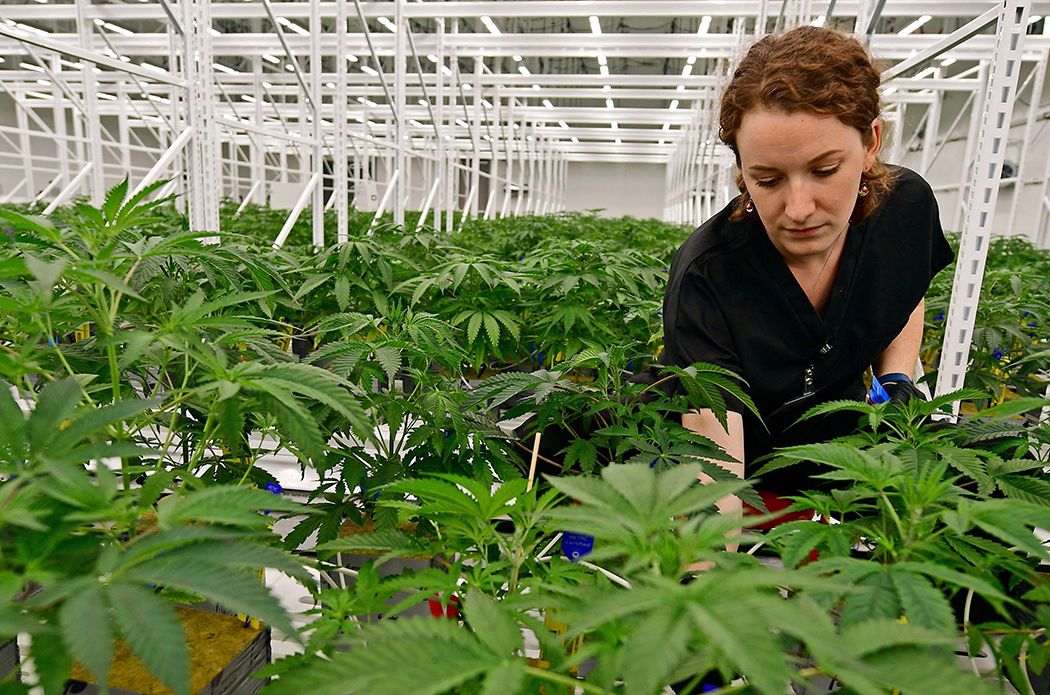 Cuomo is casting doubt on the state Legislature's ability to pass several major bills by the end of the session. He said a bill to legalize recreational marijuana lacks enough support in the state Senate days after saying legalization was one of his top goals this session. State Sen. Liz Krueger, who sponsors the legalization bill, then questioned the governor's commitment. Cuomo also said he does not expect the Climate and Community Protection Act, a sweeping environmental bill, to pass this year.
Powered By
NEXT STORY: Poll: Is Andy Byford departing the MTA?