New York State
Con Ed blacks out Brooklyn and Queens DA recount comes to a close
Rounding up the week's political news.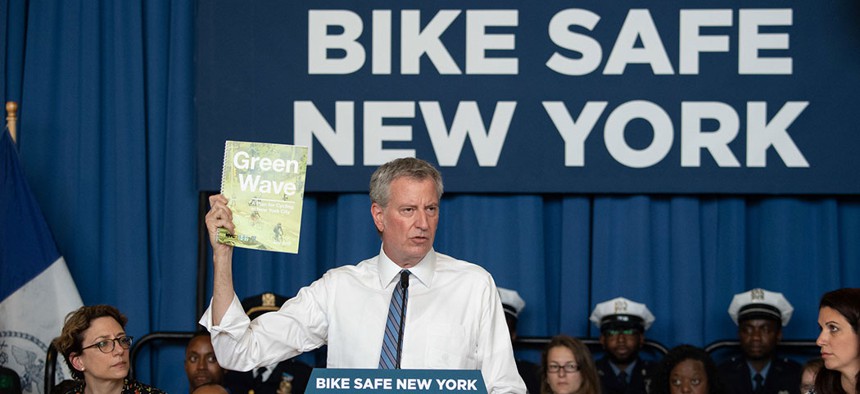 On your next commute, you may want to bring a paddle, or maybe some goggles. Heavy rainfall in New York City turned streets in Brooklyn and Queens into rivers and lakes on Monday night, leaving people either stranded or wading through knee-deep water.
Subway stations offered no reprieve either, as straphangers needed to navigate around aquatic obstacles as well. Suddenly, the city's ferry system seems like a much more realistic transit option.
Katz claims Queens DA victory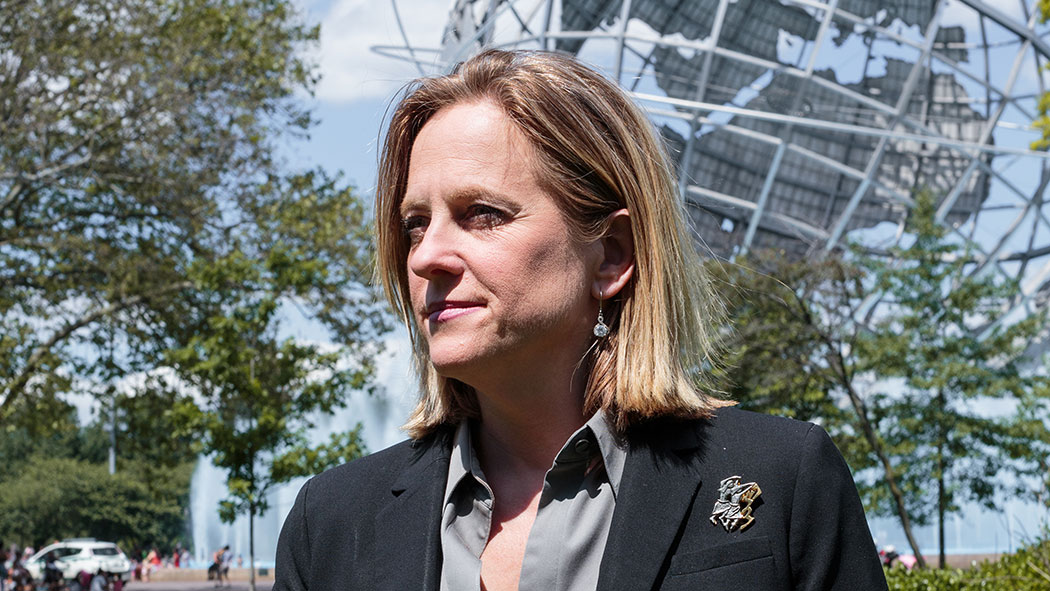 The New York City Board of Elections completed its manual recount of 91,000 votes in the Democratic primary for Queens district attorney. Although the results still need certified, Queens Borough President Melinda Katz increased her lead to roughly 60 votes over insurgent Tiffany Cabán and is now claiming victory. However, 114 invalid affidavit ballots still hang in the balance, and Cabán's campaign intends to fight in court to have them counted. The ballots remain sealed, so no one knows who they would benefit, but it's believed many would go to Cabán.
Con Ed blacks out Brooklyn
A week after a swath of Manhattan went dark as a result of equipment failure, 52,000 Con Edison customers lost power during last weekend's heat wave. About 33,000 in Brooklyn had their electricity purposefully cut by the utility in order to avoid worse and longer outages, according to Con Edison. The move is largely unprecedented in New York and had both Gov. Andrew Cuomo and New York City Mayor Bill de Blasio calling for a probe into the utility's actions and floating the idea of kicking it out of New York. The state Senate will also hold a hearing on Con Edison.
Robert Morgenthau dies at 99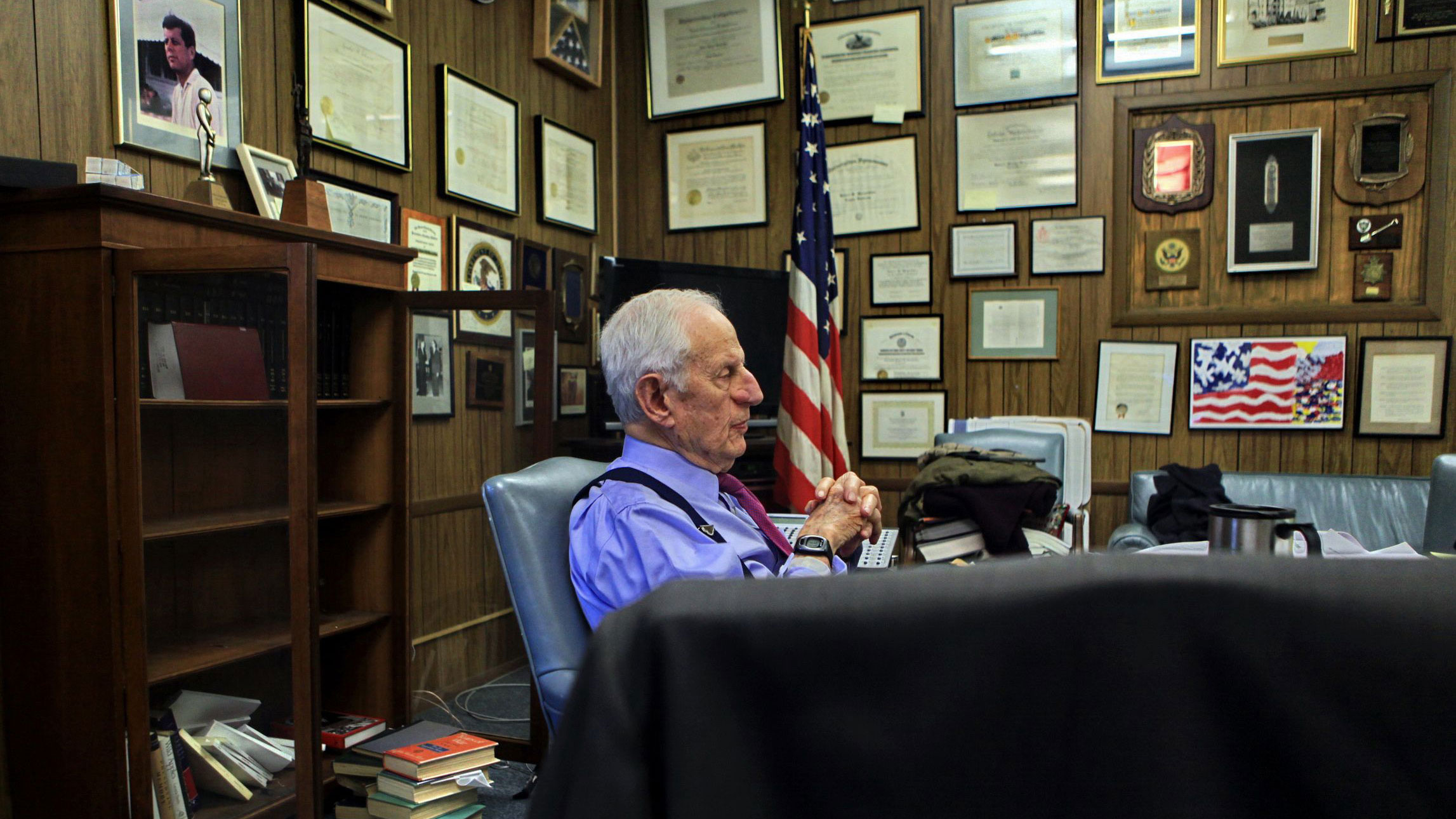 Legendary Manhattan District Attorney Robert Morgenthau died on July 21. In over three decades as the borough's top prosecutor, Morgenthau took on mobsters, corrupt politicians and Wall Street greed, and is remembered as a crusader for justice. Aside from making headlines during his tenure for a number of major prosecutions, he was also the inspiration for the original district attorney in "Law and Order."
September 11th Victim Compensation Fund gets renewed
After some delays, the U.S. Senate voted to permanently pay for the health care for first responders who have become ill due to their proximity to ground zero. The chamber voted nearly unanimously to continue funding the September 11th Victim Compensation Fund through 2092. Former "Daily Show" host Jon Stewart has been pushing for permanent funding for years and – along with New York officials like U.S. Sen. Kirsten Gillibrand and Rep. Carolyn Maloney – claimed victory.
Mueller in the Spotlight
Former special counsel Robert Mueller testified for about six hours before Congress, but offered little new information that was not already laid out in his more than 400-page report, despite the best attempts by both Democrats and Republicans to get Mueller to say something damning. He consistently told lawmakers to refer back to the report in response to questions, and the absence of any bombshells may have lowered the odds of impeaching the president. However, Mueller emphasized that his investigation found that Russia is still trying to interfere with U.S. elections.
More cyclist deaths in NYC
Two more bicyclists died on New York City streets, bringing the total number of cyclist deaths to 17 this year, compared with 10 during all of 2018. (A third rider was critically injured this week after being hit by a truck.) In response to the spate of cyclist deaths, de Blasio proposed a new plan to make New York more bike-friendly and safer overall for riders. The $58.4 million plan includes creating more protected bike lanes every year, redesigning intersections to make them safer for turning cyclists and hiring new employees dedicated to bike safety.