New York City
Katz claims victory in Queens DA primary
But there's still 114 contested ballots left to contend with.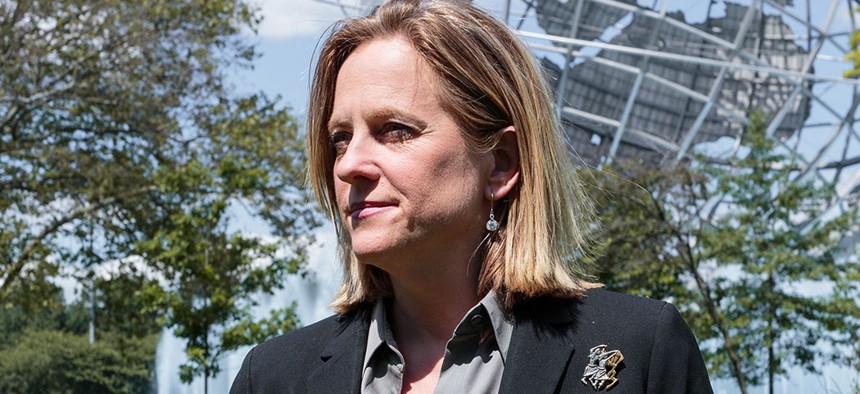 Well, well, well, turns out your ol' pals at City & State may not have led you astray after all!
After what felt like a never-ending manual recount of 91,000 ballots, Queens Borough President Melinda Katz has claimed her victory in the Queens district attorney primary race. 
Katz's campaign advisor Andrew Kirtzman sent a statement to City & State to announce the campaign's victory on Thursday afternoon: "Now that every valid vote has been counted and recounted, the results confirm once again that the people of Queens have chosen Melinda Katz as the Democratic nominee for District Attorney."
The Board of Elections has not yet announced the recount's final tally, but according to the New York Post, Katz currently has a 60-vote lead on Cabán.
But Katz's challenger Tiffany Cabán isn't conceding just yet. During a press conference on Thursday, Cabán announced that the race "is not over" until all votes are counted, referring to the 114 contested ballots expected to be calculated once the recount is wrapped up.
MOMENTS AGO: @CabanForQueens says the fight to make sure every valid vote is counted "is not over." #QueensDA pic.twitter.com/GenXj4P2sA

— Aaron L. Morrison (@aaronlmorrison) July 25, 2019
So, perhaps we'll just wait and see before we declare that the race for Queens DA is over.