New York City
What NYC charter amendments didn't make it on the ballot?
Major changes like comprehensive planning and democracy vouchers were passed over.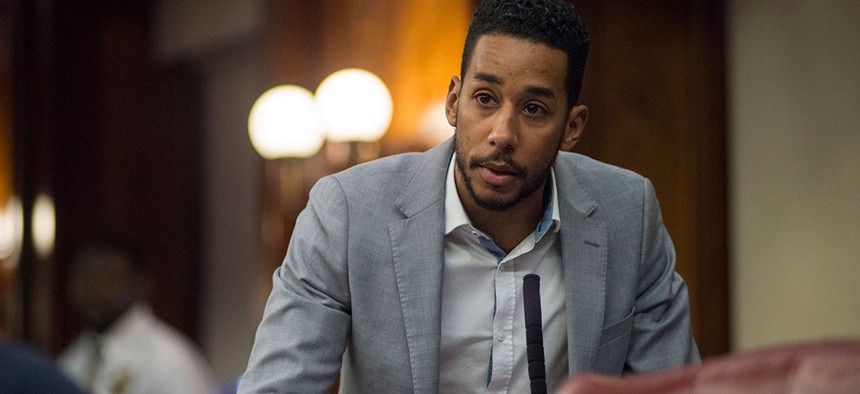 New York City voters will have a lot to decide on this November, with five questions and 19 proposals in total to change the city charter. But even with that large number, there were still a number of proposals that did not make it onto the ballot in the end, including comprehensive city planning and democracy vouchers. With their omission this time around, it could fall to another revision commission or the New York City Council to make any additional changes. 
Land use is a perennial issue explored by charter revision commissions, and this year was no different. The City Council and some housing advocates had pushed to include comprehensive city planning on the ballot. The logic behind having a comprehensive planning process is to ensure that growth and development does not happen within a bubble, and to provide a citywide framework for equitable distribution of growth. In its report to the commission, the City Council laid out details for how to go about this and recommended that the charter be changed to require the city produce a comprehensive plan every 10 years that includes the input of both community members and developers, as well as an attached capital plan. The proposal would not have fundamentally changed the existing Uniform Land Use Review Procedure, which is how projects get approved by the city if they require zoning changes. But it would have enabled projects that adhere to the comprehensive plan to begin as-of-right development, meaning developers wouldn't need additional approval. Any projects that don't fit into the comprehensive plan and require zoning changes would still go through a ULURP process.
The idea of comprehensive planning was a hot topic for the commission, which heard testimony from experts both in favor and against the idea. A common criticism was that the concept remained too vague and proponents didn't have a unified proposal. But advocates for comprehensive planning pointed to a draft City Council proposal as the accepted path forward. 
Ultimately, the commission never even voted on the proposal. When commission staff released a preliminary report, it recommended that the city implement comprehensive planning through 12 planning requirements already in the charter. Staff suggested the commission continue to explore how those plans can and should fit together, effectively creating a comprehensive process.
New York City Councilman Antonio Reynoso, who has been pushing for comprehensive planning even before the charter revision commission got underway, said the staff's suggestion of simply using existing planning requirements is not a sufficient substitute for an actual, binding, 10-year plan tied to resources and covering the entirety of New York City. He said that what he and other housing advocates proposed would effectively rezone the entire city at once with careful consideration of interconnecting needs of many neighborhoods, something the existing, largely non-binding, plans could not accomplish. "This is not even a half measure," Reynoso told City & State.
Reynoso said that he has been working on a "plan B" of sorts to create a comprehensive plan through legislation. While that may be doable, the councilman said he would have rather let voters decide in order to avoid City Council politics. Currently, the legislative body generally defers to the member representing the district getting rezoned as to whether specific projects get approved or rejected.
Another big change the commission could have put on the ballot was a "democracy voucher" public campaign finance system for the city. It would replace the current public campaign matching system the city has in place by giving every eligible voter four $25 publicly-funded vouchers they could give to candidates of their choice. The point is to eliminate, or at least greatly reduce, the influence of wealthy donors and give more voters a voice in the funding of campaigns. The theory is that candidates would spend more time courting "average voters" rather than the typical donor class.
In its preliminary report, staff noted that the commission heard testimony about democracy vouchers, but did make any further recommendations. The idea ultimately came to a vote at the behest of one commissioner, Sal Albanese, for whom campaign finance reform has been a prime issue since his time in the City Council years ago. Albanese made the case for the vouchers at the commission's second-to-last public meeting and offered a proposal for his fellow commissioners to vote on. The motion failed, although there was support to further study the issue for possible future action. "I think we whiffed on the democracy voucher proposal, but I'm happy to hear that we had a good number of people that supported it, and that there will be more done on it," Albanese said at the final public commission meeting.
Democracy vouchers, like the comprehensive plan, could theoretically get done through City Council legislation. In the past, City Councilman Ben Kallos pursued such legislation, and he told City & State that he intends to draft a new bill now to create a democracy voucher system. However, it would not replace the matching system candidates currently utilize, instead supplementing it and encouraging more voters to become politically engaged by giving them public dollars to donate.
Many other items garnered interest but did not make it onto the final, including proposals to increase the power of the borough presidents and reforming how the city pension funds get invested. They will likely be included in a post-action report the commission staff plans to release that will make recommendations for further study and suggestions for future charter revision commissions.
Powered By
NEXT STORY: O'Neill: Pantaleo verdict coming in August