New York City
8 completely made-up things Tiffany Cabán is up to
The former Queens DA candidate opened a state campaign account – and now, rumors are swirling.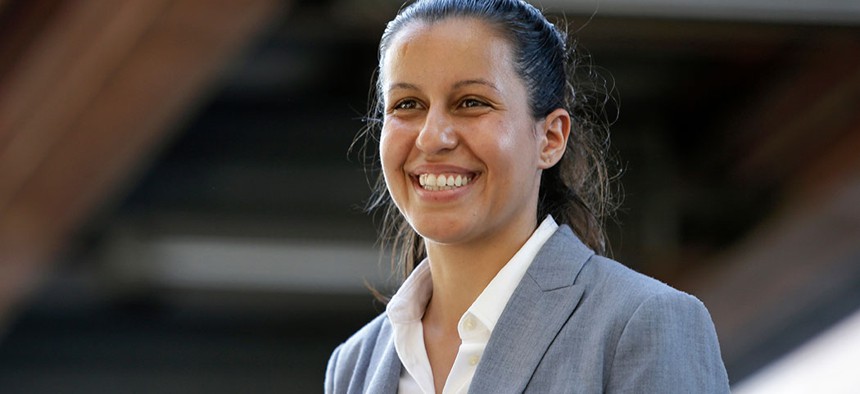 The New York City political rumor mill kicked into high gear on Monday, after it was reported that progressive superstar and former Queens district attorney candidate Tiffany Cabán opened up a new state campaign account.
Now, New York politicos have begun to wonder what she's up to, adding their own hot takes and generating further speculation.
A rundown on @CabanForQueens rumors:

She's challenging @AravellaSimotas for NY Assembly
She's challenging @RepMaloney for US Congress
She's running for @Costa4NY's City Council seat
She's running for Queens Borough President
She's moving money around

— David Brand (@DavidFBrand) September 16, 2019
Spox for @CabanForQueens said last month unequivocally that she is NOT considering a challenge to @SenGianaris in 2020.

They have not said the same about potentially challenging @AravellaSimotas

— Zack Fink (@ZackFinkNews) September 16, 2019
Cabán's spokesperson, however, has denied that there's anything in the works just yet. But that doesn't mean people have stopped guessing what this mysterious new account might be signaling.
So we decided to come up with a few of our own vaguely plausible and completely made-up Cabán rumors. … What? Everyone else is doing it. 
She's opening up a stripclub called Bra & Order to destigmatize sex work.
She's primarying AOC for not being progressive enough.
She's joining the Cuomo administration to balance out all of the governor's GOP hires.
She's lobbying for New York to change its state snack from yogurt to Cool Ranch Doritos.
She's currently training for a spot on the WNBA.
She's petitioning to close all New York City jails.
She's launching an investigation into the mysterious Canal Street goo.
She's starting a PAC for the creation of the People's Republic of the East River Waterfront (on the failed HQ2 site, obviously).