New York City
The 2019 election and New York City gets a new top cop
Rounding up the week's political news.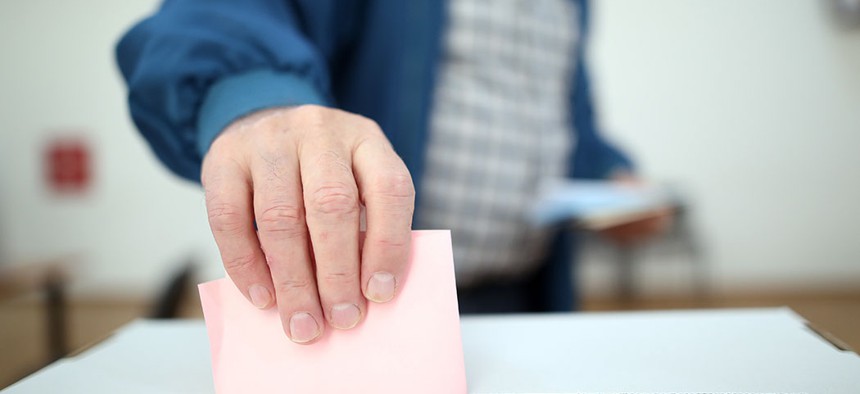 After a year of of will he, won't he, former New York City Mayor Michael Bloomberg has… still not officially made a decision about whether he'll run for president. But he has taken a significant step in that direction. According to reports, he plans to file paperwork to get on the presidential Democratic primary ballot in Alabama, which has an early filing deadline.
Though he's still contemplating his options, Bloomberg is certainly making sure that the stage is set for him if he ultimately jumps in. Here's what else happened this week.
Election night in New York
Overall, it was a pretty good night for Democrats across the state during the first year of early voting. From Oct. 26 until Nov. 3, New Yorkers were able to go to the polls and cast their votes before Election Day. In all, about 256,000 people voted early, with about 60,000 of them in New York City. In the city, there were no truly competitive races, as the race for public advocate was essentially decided by an earlier special election, and the Queens district attorney race mostly played out in the Democratic primary. Jumaane Williams won his first full term as public advocate, while Melinda Katz cruised to victory to be the next Queens district attorney. Proposed changes to the city charter wound up taking center stage in the election, as all five ballot questions were approved by voters. The most significant of the questions will change how New Yorkers vote in municipal primaries and special elections. Beginning in 2021, voters will use ranked-choice voting, which allows them to rank up to five candidates. Other changes include expanding the powers of the agency that investigates police misconduct, enabling the city to create a rainy day fund and providing the public advocate and borough presidents with protected budgets.
Upstate, Republican George Borrello won a special election for the 57th state Senate District vacated by former state Sen. Catharine Young. And Republican Monroe County District Attorney Sandra Doorley successfully fended off a George Soros-supported Democrat. Those races were among the only bright spots for the GOP on election night. In Monroe County, the county executive seat flipped to blue for the first time in decades when Adam Bello nabbed his victory against Republican incumbent Cheryl Dinolfo. Democrats also won several open seats for mayorships and district attorneys while incumbents from the party held onto their seats as well.
New York City gets a new top cop
New York City Police Department Commissioner James O'Neill announced his resignation to take a private sector security job with Visa. Although there had been rumors that he was considering stepping down, the announcement was still somewhat abrupt and unexpected. The department's Chief of Detectives Dermot Shea, who helped oversee CompStat and played a role in reducing crime rates, will succeed O'Neill at the end of the month. Shea is the fourth straight white, male, Irish American commissioner to get appointed, garnering criticism from lawmakers who feel it's time the NYPD have a commissioner who represents the nonwhite officers that make up a majority of the police force. Shea's appointment also represents the second time in a row that Benjamin Tucker, now the NYPD's second-in-command, has been passed over for the commissionership, and the third time Mayor Bill de Blasio has passed over a black chief for the position. Tucker said he was disappointed that the mayor didn't choose him.
Brooklyn DA exposes lying cops
Brooklyn District Attorney Eric Gonzalez, responding to a Freedom of Information Law request from WNYC and Gothamist, publicly released two lists of police officers who have had their credibility on the witness stand called into question. One list included 53 total cases, some of which were sealed, in which state or federal judges discredited or called into question the testimony of officers. A second list included seven NYPD officers that Gonzalez's office has effectively blacklisted, meaning that it would not use them as the sole witnesses in any case because the prosecutors themselves called their credibility into question, although Gonzalez would not say how those determinations were made. The Gonzalez release follows the publication of a similar list of dishonest police officers by Bronx District Attorney Darcel Clark earlier this year, although it was heavily redacted.