Journalists who went to the Dark Side in 2019
These reporters went from receiving press releases to sending them out.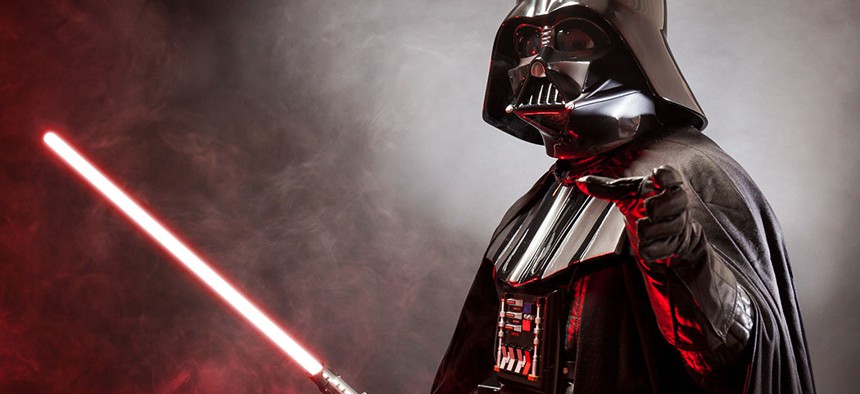 There's a saying in newsrooms – when a reporter leaves journalism for a communications job, it's said they've gone over to the Dark Side. Just as the great Sith Lord Darth Vader turned his back on his noble Jedi background to serve the evil Galactic Empire, these reporters have decided to take their journalism skills to the world of public relations and political communications.
Just as there must be balance in the Force between light and dark, so must there be balance between hacks and flacks. Here are the big journalists who switched sides this year.
Liz Benjamin
Spectrum News – and Albany – lost a journalistic giant when Liz Benjamin announced she was stepping away from "Capital Tonight" and her must-read State of Politics blog to take a job with Marathon Strategies. Her new consulting firm at least has an apt name – Benjamin is an avid runner and a triathlete. The impossibly early riser spent over 15 years in print, beginning the Times Union's Capitol Confidential blog while at that paper, before bringing her muckraking talents to the television show she hosted for nearly a decade.
Ken Lovett
Who will Gov. Andrew Cuomo bail out of jail now that Ken Lovett is no longer at the state Capitol breaking cell phone rules? After 25 years as a statehouse reporter – a tenure spanning five governors – Lovett had become a master at scoring scoops that filled his Monday Daily News column that was always filled with juicy Albany gossip. Lovett decided it was high time for him to try his hand at something new by taking a job with Metropolitan Public Strategies. He has since left MPS to take a senior adviser position with the MTA. 
Grace Rauh
No one hounded New York City mayors like Grace Rauh. Remember those agents of the city emails that Mayor Bill de Blasio tried so hard to keep secret? Rauh was a driving force at NY1 behind the lawsuit that made them public. She spent over a decade as the station's premier political reporter in the city. BridgeBio, a biotech company Rauh now does communications and marketing for, is lucky to have her.
Matt Ryan
This Emmy-winning host of New York Now has become New York Then. Matt Ryan decided 2019 was a good year for a change of pace, retiring from his 10 years hosting the weekly Albany television news magazine to become state Comptroller Thomas DiNapoli's deputy press secretary. Although fans cannot no longer tune into his Capitol coverage, they can still catch him guest hosting hockey games in his free time.
Correction: An earlier version incorrectly stated that Morgan McKay took a job producing promotional videos for the state Senate Democrats in 2018. She worked for both parties in the state Senate, and took the job in 2019.