Rep. Jerry Nadler sheds the ghost of trials past
The House Judiciary Committee chairman kept the first day of impeachment hearings in order.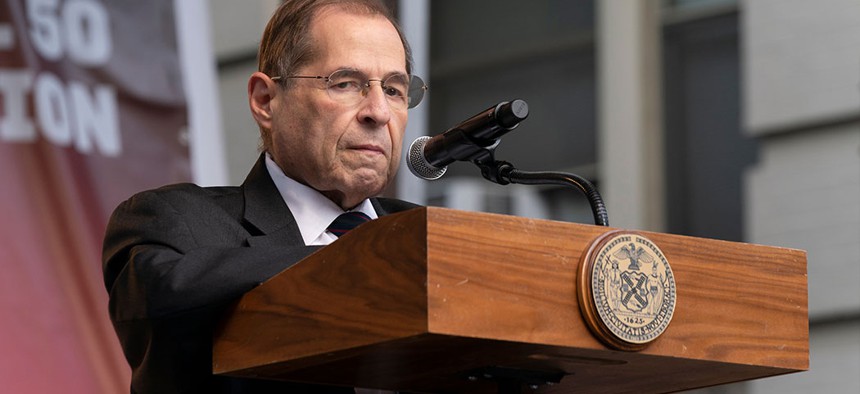 The House Judiciary Committee held its first day of impeachment hearings on Wednesday, led by Chairman Jerry Nadler, who represents the West Side of Manhattan and a slice of South Brooklyn. 
Four constitutional scholars answered the committee's questions regarding whether President Donald Trump made impeachable offenses by attempting to pressure Ukraine into investigating his political opponent. 
Some observers expressed concern over how Nadler would handle the committee's impeachment hearings after Corey Lewandowski's combative hearing in September, over which Nadler presided, was regarded as a disaster. But Nadler, who normally avoids the use of expletives, said that he wouldn't "take any shit" – alluding to any possible Republican shenanigans that might arise – during a closed-door prep meeting with Democrats ahead of the day's hearings, according to Politico. And it appears that he kept his word.
There were a few instances in which Republicans on the Judiciary Committee's panel attempted to disrupt the hearing and some of the panel's members got heated while taking their allotted five minutes to question the legal scholars present, but Nadler held strong, assertively banging his gavel to keep the day's hearings on track. 
"I think this has actually been a smoother transition than a lot of people thought," Rep. Ted Deutch, a senior member of the Judiciary Committee, told Politico.

On Thursday, House Speaker Nancy Pelosi requested that Nadler, along with the chairmen of other committees to begin drafting articles of impeachment against Trump.