New York City
NYC prepares for 'inevitable' coronavirus contamination
Here's how the city plans to tackle this deadly new virus.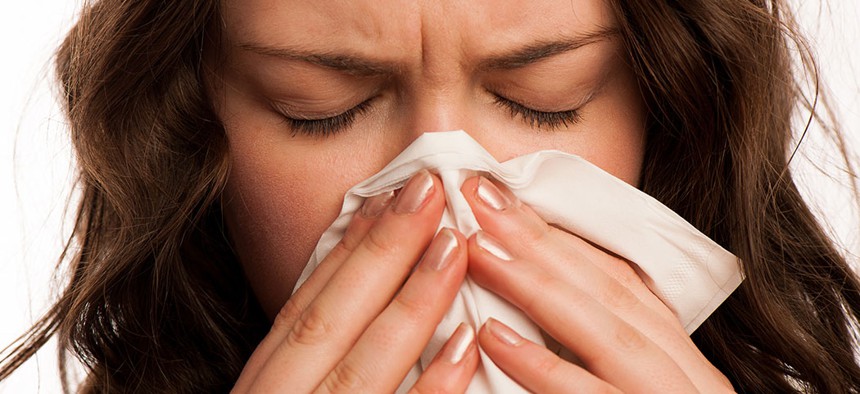 Over the past few weeks, the deadly coronavirus has quickly spread across the globe from Wuhan, China where it is believed to have originated. Now, New York City is bracing or a potential outbreak of the virus.
"It's inevitable that we will have someone who is positive with coronavirus," New York City health commissioner Dr. Oxiris Barbot told The New York Times.
So far, there have been five confirmed cases of the coronavirus in the United States, but New York has yet to identify anyone who has contracted it.
Ten individuals have been tested for the virus in New York and so far seven of the test results have come back negative. Those still waiting for their test results will be kept in isolation, according to a press release issued by Gov. Andrew Cuomo on Monday. 
"We encourage all New Yorkers to take normal precautions against sickness, such as regular hand washing and avoiding close contact with people who are sick," New York State Health Commissioner Dr. Howard Zucker said in a press release. "We will continue to work with our partners at the CDC and around the State as we assist in any way necessary to ensure the health of all New Yorkers."
Should someone test positive for the virus they will either be quarantined in one of Bellevue Hospital's biocontainment units or asked to stay at home depending on the severity of their symptoms, according to public health officials. 
In preparation, the state Department of Health has been hosting webinars for medical workers to educate them about the virus, according to the Times. State health officials has also reached out to university health care centers where international students are more likely to seek medical care. 
Symptoms of the coronavirus are similar to those associated with the flu, such as a sore throat, runny nose, headaches, coughing and fever, according to the Center for Disease Control. The virus can also make some more susceptible to getting pneumonia or bronchitis. It appears to be transmitted from person to person, but little is known about how it is spread. 
As of Tuesday, 4,500 people are reported to have contracted the virus in Asia and an estimated 106 people have died from the virus in China. Cases have been confirmed in 13 other countries (including the United States), all from people who had recently travelled in China. In an effort to contain the virus, China closed off the Wuhan area, cancelling flights, trains, buses and ferries leaving the city last Thursday. The following day, transit all throughout the Hubei Province, where Wuhan is located, was restricted.
On Jan. 17, the CDC announced that it would begin screening people for the virus at several airports in the U.S., including the John F. Kennedy International Airport. A few of the passengers who were aboard the last direct flight from Wuhan to Kennedy quarantined themselves in their homes in an attempt to prevent any potential spread of the virus, according to the Times.
The coronavirus is much like the SARS virus, another type of coronavirus that caused a worldwide epidemic in 2003 resulting in 800 deaths. Several people in New York state were diagnosed with SARS. In response to the outbreak the state emphasized the importance of early screening and encouraged those with symptoms to isolate themselves at home or in a hospital if necessary.
The city dealt with a similar health crisis in 2014, during a global Ebola outbreak, when Craig Spencer contracted the disease while travelling in Guinea with Doctors Without Borders. After showing symptoms of the illness he was quarantined in Bellevue Hospital. Those who had been in contact with Spencer were asked to isolate themselves for 21 days to ensure they did spread the disease. He was eventually released from the hospital after several weeks.
Much like now, travellers coming in through JFK during the Ebola outbreak were screened for the illness, hospitals were designated for treatment of the disease and medical professionals were trained to identify and treat it. And as recently as last month, public hospitals in the city ran through drills on how to handle an Ebola outbreak, according to the Times.