Coronavirus
Will the New Rochelle containment area work?
Preventing large gatherings may be one of the best tools to slow the spread of the coronavirus.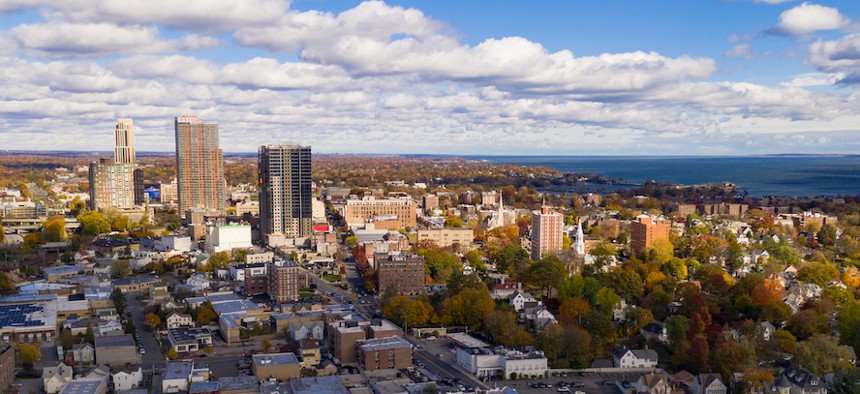 On Tuesday, Gov. Andrew Cuomo announced that there would be a one-mile radius "containment area" in New Rochelle for two weeks in an attempt to contain the spread of the coronavirus.
We are implementing new emergency measures in New Rochelle, which has the biggest cluster of #Coronavirus cases in the state.

Starting on Thursday for 2 wks, there will be a containment zone with a 1 mile radius around the site of the most cases in New Rochelle. pic.twitter.com/y4eZDK9zfU

— Andrew Cuomo (@NYGovCuomo) March 10, 2020
Schools, houses of worship and community centers within the area will be closed beginning on Thursday. Large gatherings of people will also be prohibited within the area during these two weeks. The National Guard will also be deployed to the containment area on Thursday and will be in charge of cleaning public spaces that have been closed, as well as delivering food to all quarantined individuals.
"Although we believe that the risk generally to New Yorkers is low, I have recommended this strategy to reduce opportunities for further spread with the goal of reducing the number of new cases we are seeing in New Rochelle," state Health Commissioner Howard Zucker said at a press conference on Tuesday.
However, no additional travel restrictions have been imposed on people in the area, provided they are not currently under quarantine."You're not containing people," Cuomo said at a press conference. "You're containing facilities."
New Rochelle is at the epicenter of the state's coronavirus outbreak, with the 121 confirmed cases in Westchester County making up a majority of the state's 212 cases. New York currently has the second-most cases of coronavirus in the country, behind only Washington state. On Wednesday, the World Health Organization declared that the new coronavirus had become a pandemic, citing "inaction as a major reason for making the declaration at this time."
Will the containment area be enough to curtail the rising number of coronavirus patients in the state? It will certainly help, according to Joshua Epstein, an epidemiology professor at New York University. "I think it will help by reducing contacts between susceptible and infected individuals," he wrote in an email to City & State. "We still face uncertainty about the true level of community infection, so there may be continuing transmission, but social distancing will reduce it."
Social distancing, which is generally the idea of keeping people away from each other during a contagious disease outbreak, can include banning public gatherings or closing schools. It is now seen as an effective intervention strategy. The benefits of the practice are especially apparent when looking back at how two cities handled the 1918 influenza pandemic.
Philadelphia first began to see people contract the virus on Sept. 17, 1918, but did not implement any social distancing measures until Oct. 3 – nearly two weeks later. During that time frame, authorities downplayed these initial cases and allowed large public gatherings, including a citywide parade on Sept. 28, according to one 2007 paper.
St. Louis, on the other hand, began to see influenza patients crop up on Oct. 5 and implemented social distancing practices on Oct. 7. Philadelphia had a significantly higher death rate from the flu over the last three months of 1918 than St. Louis did.
The only other recourse for curbing the coronavirus pandemic is vaccination, according to Epstein, but that's still "a way off."
While the designated containment area may strike some as extreme, it's completely in line with what other countries across the globe are doing. Italy, which has the most cases of coronavirus in Europe, has completely banned social gatherings and has implemented strict travel restrictions. Greece and Ukraine have closed their schools. Poland is closing all of its theaters and museums. And Singapore has strongly encouraged self-isolation to prevent the disease from rapidly spreading.
Social distancing and creating containment areas aren't the only ways to prevent the spread of coronavirus but they do lessen the risk. Should the situation continue to escalate in New York, Epstein said that we may begin to "see large-scale school closures."