Andrew Cuomo
Cuomo heads to Washington
The governor has made a few key trips during the coronavirus pandemic.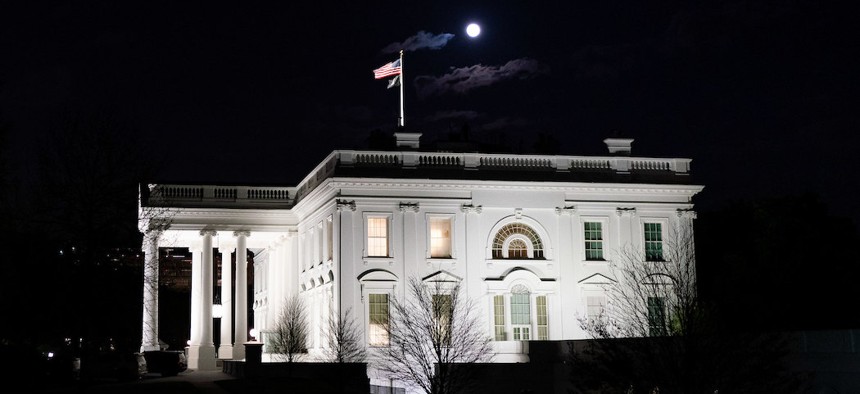 Gov. Andrew Cuomo has mostly stuck to the state Capitol in Albany throughout the coronavirus pandemic – with the exceptions all playing a supplementary role in the public presentation of his response to the crisis.
Visits to testing facilities in New Rochelle, Westchester County, and on Long Island were where the governor displayed his can-do efforts to contain the coronavirus. Driving some ventilators back to an upstate nursing home reflected efforts to mute regional conflicts. Stopping by the temporary hospital at the Javits Center in Manhattan showed a "wartime" commander in action as he played nice with a tempermental commander in chief, whose help he needed to get the facilities up and running.
With the crisis appearing to lessen in New York City, the governor appeared in Buffalo on Tuesday morning to talk about how while some regions reopen their economies, others might see future spikes in infections. "We've gotten through difficult situations before," Cuomo said. "We went through 7 feet of snow a couple of years ago. That was fun."
An afternoon visit with President Donald Trump will be the latest example of Cuomo using a White House trip to underscore how far he will go to get what he wants. The president has left him empty-handed after past meetings over border security, transportation and taxes, but there has arguably never been a more crucial day when the three-term governor needed help from the federal government.
The state lacks the international sway to get the testing materials it needs from China in order to lift social distancing restrictions in the upcoming months. Schools, hospitals and local governments could lose 20% of their state funding, Cuomo warned Monday, unless a fourth federal stimulus bill includes $500 billion in aid to states.
The governor has offered a few arguments for why New York should get billions in new money. Tax revenues and economic activity have plummeted in the Empire State, which the Cuomo administration has said could face a revenue shortfall of up to $15 billion. While the federal government has given some aid to the state, it has come with too many strings attached, according to Cuomo, who has argued that if airlines and small businesses received bailouts, why shouldn't states get unrestricted federal aid?
At the Tuesday morning press conference, he also has also tried to incorporate the cause of front-line workers, saying the federal government should give them a pay raise, into his quest for more unrestricted funding. "I think it is a terrible mistake not to provide funding for the states," Cuomo said. "How about police? How about fire? How about teachers? You're not going to fund schools? I don't get it."
The governor's attempts at persuading Trump have fallen short before, including in February when Cuomo tried to get the president to back away from freezing New Yorkers' applications for the trusted traveler programs that allow easy passage through the U.S. border. "You're asking me if I have a high expectation of success? No," Cuomo told reporters at the time. "But it makes me feel better knowing that I did everything I could to argue for the state of New York. … That is my role."
Nothing much came out of that February meeting – though a provision in the state budget does give the federal government more access to state driver's license records. In recent weeks, Cuomo has found that the proverbial honey gets him more with Trump than confrontation – for example, by saying nice things that the president can use at White House press conferences.
That means he will try to continue walking a fine line with Trump, who has tried to use his White House appearances and tweets to hit his perceived political enemies during the crisis. It is something the governor has evidently seen before. "Life is a fine," the governor said Tuesday. "Life is a fine line. Being in government is a fine line. Everything is a fine line."