New York City
What's safe now? A City Councilman tries to answer.
Mark Levine, the Health Committee chairman, releases a guide on the risks of different activities.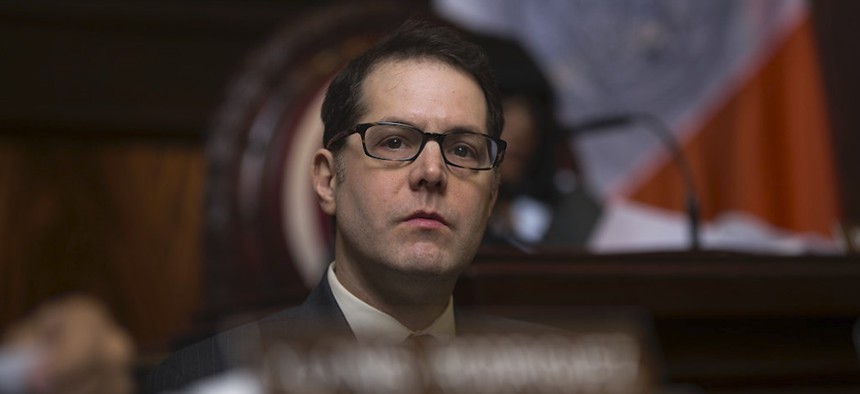 As the number of new coronavirus cases and deaths trend downward and much of the state has begun reopening, more New Yorkers seem willing to push the envelope when it comes to social interaction. People who might have spent the weekend inside two weeks ago are now drinking outside bars and going to the beach. But what's reasonably safe, and what's not? New York City Councilman Mark Levine has some answers, which he shared Tuesday in a graphic on the "spectrum of risk."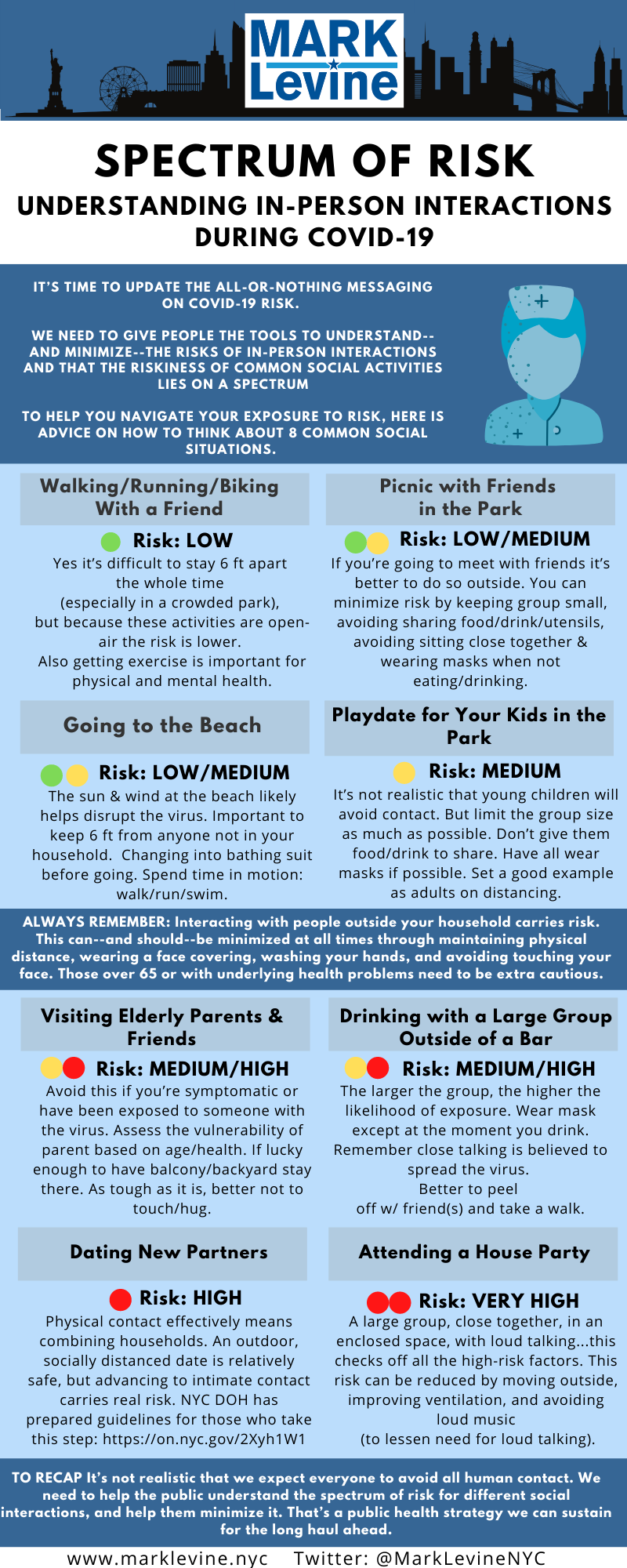 Running with a friend? Low risk! Just try to keep your distance. Attending a house party? Very high risk, with all that talking in close quarters.
Levine isn't a medical professional, but he is the chairman of the City Council Health Committee. And the candidate for Manhattan borough president in 2021 has kept a high profile during the pandemic. Though he may have initially downplayed concerns about the virus, Levine and his wife both got sick with the coronavirus early, and since then he's worked to balance science-informed guidance with a human understanding. "The 'just say no' approach is not sustainable," Levine tweeted. "In the real world we need to give people the tools to understand – and minimize – the risks of in-person interactions."
The market for these no-nonsense risk guides seems to be hot. City Councilman Justin Brannan published an op-ed in Brooklyn Paper on Wednesday calling for some government guidance.
"For the past three months, people have only been told how to survive," he wrote. "Now, people need to know how to live."
Powered By
NEXT STORY: Cuomo's approval ratings come back down to Earth