New York State
Cariol Horne finally gets some attention
With the Buffalo Common Council putting pressure on the state attorney general, the former police officer may have a chance of collecting her pension.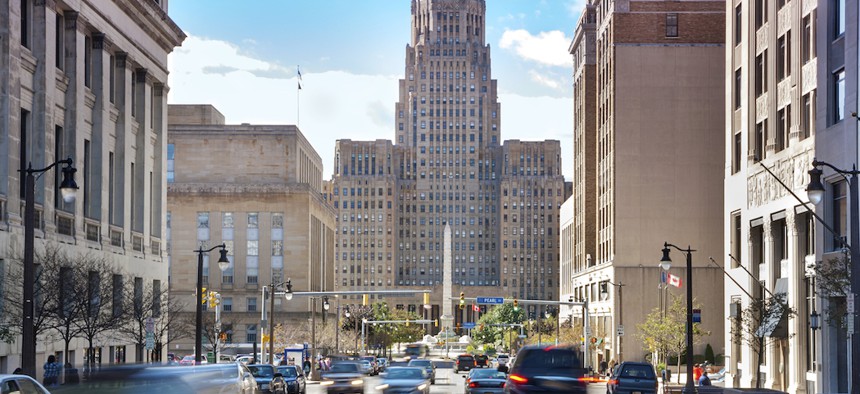 Two weeks ago, City & State reported the story of Cariol Horne, a Black former Buffalo Police Department officer who was fired after intervening when a white officer had a Black suspect placed in a chokehold. Since then, Horne's story has received renewed interest in light of the nation's current ongoing conversations regarding police brutality and systemic racism. Horne has appeared on CNN, "The Morning Show" on CBS and "The Breakfast Club" radio show to discuss her story. 
"I don't want any officer to go through what I have gone through," Horne told CNN on June 16. "I had five children and I lost everything but (the suspect) did not lose his life. So, if I have nothing else to live for in life, at least I can know that I did the right thing and that (he) still breathes."
The Buffalo Common Council also passed a resolution asking New York Attorney General Letitia James to investigate the 2006 incident that resulted in Horne's termination two years later. The resolution additionally asks that the attorney general assess whether Horne may be able to collect her pension, which she was one year away from collecting at the time she was fired. "We now have a totally different attorney general, we have a totally different climate and atmosphere and lens right now, across this world, as it deals with policing in the United States," Buffalo Common Council President Darius G. Pridgen told WIVB. "So I think it's an opportune time to look back at this case and to see were there civil rights violations (and) can she be made whole."
However, Buffalo Mayor Byron Brown believes that Horne's recounting of what happened is "a different telling of history is happening from what happened at that time."
"Officer Horne did not have to be terminated," Brown told NY1. "Officer Horne made a conscious decision to go before an arbitrator in an open, public process, as opposed to taking the judgement of the first African-American police commissioner."