NYPD
City Council members blame NYPD cuts for rise in shootings
Robert Holden, Joe Borelli and the PBA say other elected officials have invited crime.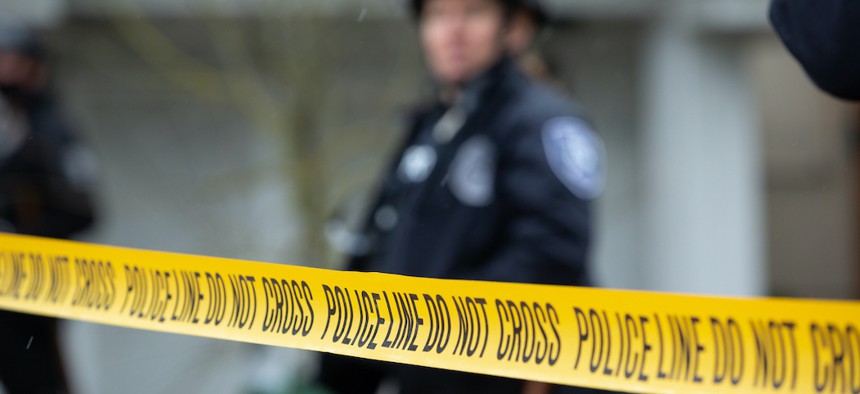 Twenty-seven shootings occurred over the July 4 weekend in New York City, which injured 36 individuals and killed four. This follows an extremely volatile June, in which the city saw its number of shootings double, compared to the same time period last year.
City Council Members Robert Holden and Joe Borelli and the city's largest police union say that New York City Mayor Bill de Blasio and the Council's liberal majority have created the conditions responsible. Holden specifically cited the recent $1 billion budget cut for the New York City Police Department. Borelli, from Staten Island, is one of three Republicans on the Council while Holden is a relatively conservative Democrat from Queens who won election on the Republican Party line.
Last night was a prime example of the damage defunding the police and all the other anti-police legislation, that @NYCCouncil passed, has done to this city. Ten shootings last night, and the uncontrollable fireworks gave the impression of a war torn city. (1/2) https://t.co/lso4SJRJ3q
— Robert Holden (@BobHoldenNYC) July 5, 2020
A violent 4th last night in #NYC

75th pct 1 shot
32 1 shot
49 1 shot
23 1 shot
77 1 shot
75 2 shot
28 1 shot
44 1 shot
69 1 shot
32 4shot
32 1 shot
67 2 "
77 1 "
77 1 "
73 1 "
44 1 "
32 6 "
34 3 "
90 1 "
43 2 "
——
20 incidents, 33 victims.
Politicians are to blame.

— Joe Borelli (@JoeBorelliNYC) July 5, 2020
For those saying defunding hasn't begun yet, it's untrue. OT cut by $350m & each command/unit is already leaving positions unstaffed as a result. Less police man/hours started 7/1

Also, OT cuts =$10,000 per cop. Congrats, u made it harder for some working fams to feed the kids

— Joe Borelli (@JoeBorelliNYC) July 6, 2020
Even President Donald Trump weighed in on the weekend's bloodshed, urging Gov. Andrew Cuomo and New York City Mayor Bill de Blasio to take action. Trump, on Twitter, also criticized demands being made by protestors and Democratic politicians to defund and abolish the police.
Two Manhattan NYPD bureaus also took to Twitter over the weekend to bash the city's elected officials for the weekend's shootings and singled out Manhattan District Attorney Cyrus Vance for not arriving at the scene of a shooting. It's unclear what, if anything, Vance could have done to assist law enforcement at the scene of the crime.
Disgraceful the amount of people shot in Manhattan North in the past 24 hours! Where are the elected officials and violence interupter!! The community is suffering!!

— NYPD Patrol Borough Manhattan North (@NYPDPBMN) July 5, 2020
Manhattan DA Cy Vance where are you? No show at any shooting scene!!! Our community is being attacked, there have been 24 people shot in the city in the past 24 hours....Where Are You!!!

— NYPD Manhattan South (@NYPDPBMS) July 5, 2020
However, the decision to remove $1 billion from the NYPD's $6 billion budget was made only five days ago, which would not have had an effect on shootings that occurred throughout June. Also, the $1 billion being defunded from the department isn't exactly what many protestors and criminal justice advocates have been asking for. Technically, $382 million will be cut from the budget, $354 million worth of costs will be shifted around and the city will be looking at other ways to shave down the department's spending.
Just as some law enforcement officials, Republican politicians and conservative pundits suggested that the recent spike in shootings and homicides should discredit the movement to defund the police, a similar argument was made about bail reform in February, when the same voices claimed a temporary spike in crime had been caused by letting more suspects awaiting trial out of jail. However, these assertions ignore the fact that shootings and homicides have risen in other major cities, such as Chicago and Minneapolis, throughout June. 
Homicides and shootings were also on the rise in the city within the first six months of 2020, but it appears the pandemic stalled the upward trend momentarily. The pandemic was also responsible for stalling roughly 39,200 criminal proceedings throughout the city, which is believed to have slowed efforts to curtail violence.
Christopher Herrmann, a professor at John Jay College of Criminal Justice, told The New York Times that the city's sharp uptick in shootings could be the "combination of warmer weather, Covid cabin fever and the traditional gun violence that we see in June, July and August."
Shootings have also been linked to the unrest caused by police killings of innocent and unarmed individuals. After Michael Brown was shot and killed by a police office in 2014, homicides rose up to 20% in some major U.S. cities. 
Some police unions are fearful that the city is poised to face the high crime rates of the 1990s – when the city saw its highest number of homicides to date – while others feel it's too soon for such predictions. "The sum total of all of that is grounds to worry, but I have happily sat back and watched them predict Armageddon that hasn't come for years," Eugene O'Donnell, a former city police officer and a professor at John Jay College, told the Times. "Whether shootings go up or down, I think things have dramatically changed for the worst in communities affected by this problem."
Update: This story was updated to clarify the meaning of Borelli's comments.
Powered By
NEXT STORY: What Democrats stand to gain upstate in 2020