New York City
New York City gets its own reopening guidelines for Monday
Indoor dining and other activities still won't be allowed when Phase 4 begins.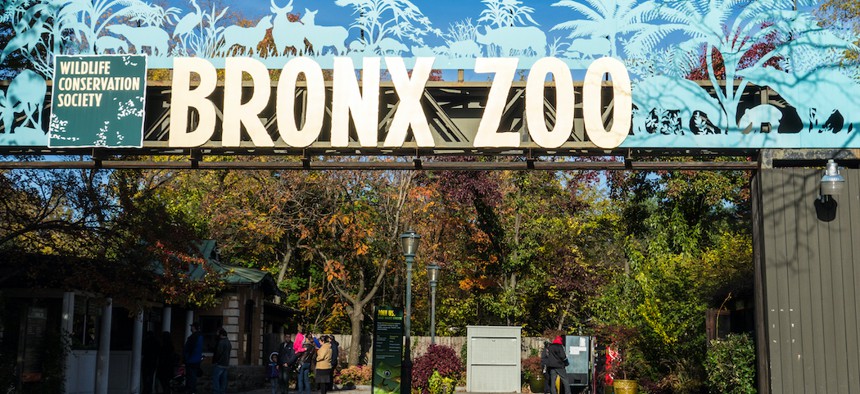 New York City is poised to join the rest of the state in entering the last phase of reopening on Monday, Mayor Bill de Blasio told reporters on Friday morning – though Gov. Andrew Cuomo said the final decision on that front will come later this afternoon. Regions in the fourth phase of the state's reopening process are allowed to reopen low-risk outdoor venues, including zoos and professional sports with no fans, along with low-risk indoor venues, such as museums.
Even though New York City will soon be at the same stage as each of New York's nine other regions on paper, Phase 4 will look a bit different in the city. Cuomo said Thursday that some of the indoor activities allowed in other regions will not be allowed in New York City – including the reopening of malls and museums. Low-risk outdoor activities will be allowed in New York City's fourth reopening phase, de Blasio said Friday.
This isn't the first time that New York City has received tailored specifications in the state's reopening process. As others have noted, the third phase of reopening in most regions included bringing back indoor dining, but indoor dining is still not allowed in New York City.
Cuomo has repeatedly singled out New York City for compliance issues on wearing masks and social distancing when detailing the region's unique reopening guidance. But, as Politico New York reported, there's little data or evidence backing up the claim that New York City is having issues with compliance, or that it's any worse than any other region at enforcing these rules – and may in fact, be better. "Overwhelmingly, bars and restaurants in New York City have been in compliance," de Blasio said Friday, drawing a contrast with Cuomo's assertion the day before that there is "significant evidence" that bars and restaurants in the city are breaking the rules.
Powered By
NEXT STORY: Suburban NY backs Black congressional candidates