Donald Trump
Trump's attorneys try a new stalling tactic
President Donald Trump's lawyers ask a federal judge to bar Manhattan DA Cyrus Vance from acquiring his taxes.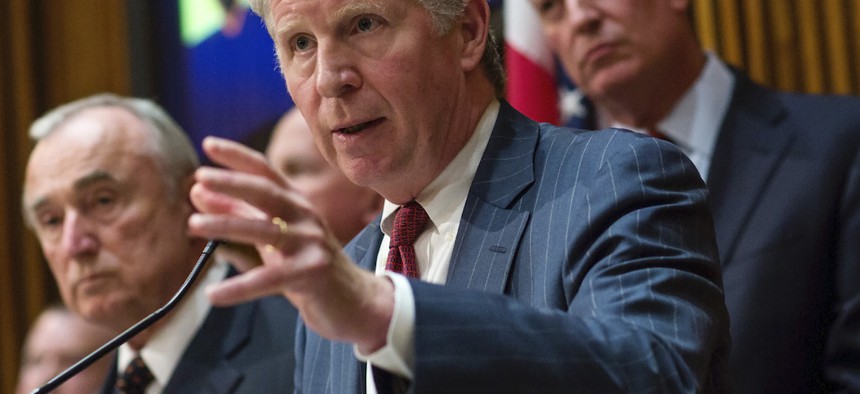 President Donald Trump's ongoing quest to stall the release of his personal and professional financial information has reached a new height. On Monday, the president's legal team asked a federal judge in New York City to prevent Manhattan District Attorney Cyrus Vance from "taking any action to enforce" the subpoena he served Trump's accounting firm, Mazars USA, for his tax documents in 2019.
"The Mazars subpoena is so sweeping that it amounts to an unguided and unlawful fishing expedition into the President's personal financial and business dealings," Trump's lawyers wrote. They also referred to Vance's request for Trump's financial information as "wildly overbroad" and "issued in bad faith."
This request comes three weeks after the Supreme Court rejected Trump's claim that he is exempt from sharing his tax returns and other financial information that has been requested by Vance. "What the president's lawyers are seeking here is delay," Carey R. Dunne, a senior lawyer in the Manhattan district attorney's office, said during a hearing on July 16. "I think that's the entire strategy here." Trump clearly hopes to at least prevent public disclosure of his financial records prior to the election in November – and perhaps, Dunne noted, past the statute of limitations
Vance requested the president's tax filings, dating from 2011 to present, along with other financial information last year, after his office launched an investigation into payouts given to two women Trump allegedly had affairs with to buy their silence during his presidential campaign in 2016.