Andrew Cuomo
More Emmys for New York's politicians
Why stop with Cuomo? Here are some other award-winning performances.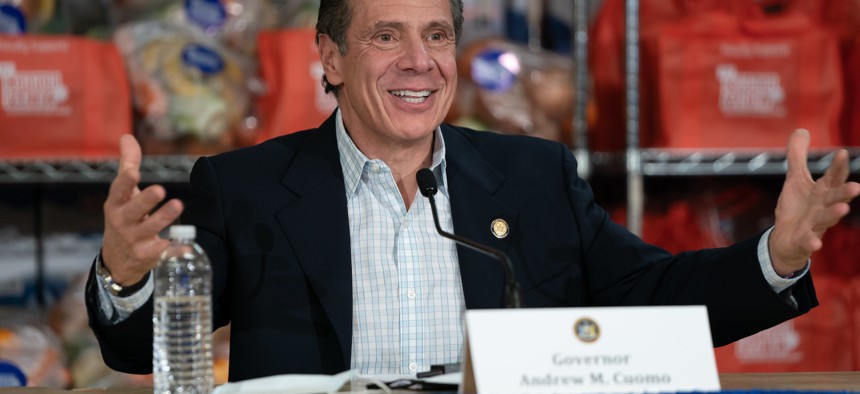 Gov. Andrew Cuomo won an Emmy last week for his daily coronavirus briefings, and we couldn't be more excited. Now that we realize New York political figures are eligible, we have some suggestions for future awards. 
For the International Academy of Television Arts and Sciences' consideration:
Outstanding Actor in a Suspense/Thriller: Bill de Blasio when he made everyone wait more than five hours to see if NYC schools would close again.
Outstanding Director for a Drama Series: Andrea Stewart-Cousins for finally clinching the Democratic supermajority. 
Outstanding Supporting Actor in a Horror Anthology: Rudy Giuliani in his role as "lawyer" the last four years.
Outstanding Reality Competition Program: Andrew Cuomo and Bill de Blasio trying to constantly one-up each other at dueling press conferences.
Outstanding Actor in a Limited Series: Three-way tie between de Blasio, Michael Bloomberg and Kirsten Gillibrand for their short-lived presidential campaigns.
Outstanding Contemporary Hairstyling: Whoever dyed Rudy Giuliani's hair last week when it melted down his face at a press conference.
Outstanding Guest Actor in a Comedy: Train Daddy Andy Byford for trying to save the MTA from itself.