Internet access still lacking for city's homeless students
For the more than 111,000 city students who went without stable housing last year, remote and hybrid learning continues to be a fraught experience.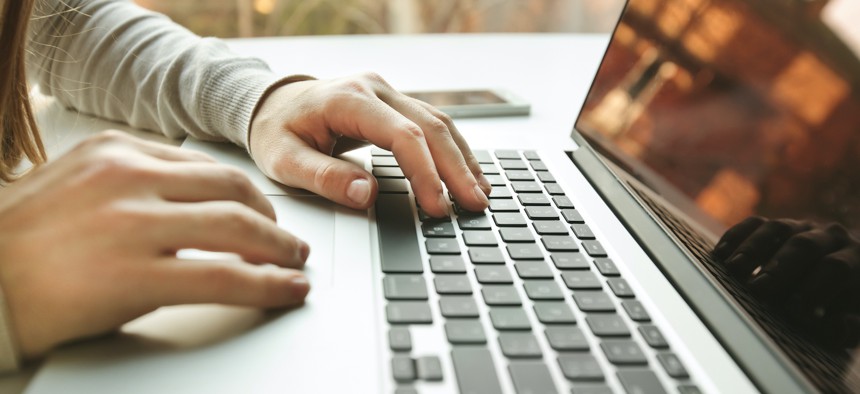 In the last school year, more than 111,000 New York City students experienced homelessness – including nearly 33,000 who lived in city shelters and roughly 73,000 who "doubled up" in temporary housing situations, according to a new report from the education nonprofit Advocates for Children of New York. And even before the pandemic, those students – 85% of whom are Black or Hispanic – faced obstacles to education.
But since the city moved to remote and hybrid learning since last spring, those obstacles have only increased. Students living in shelters or temporary housing face a lack of reliable internet access – or lack access altogether. In October, the Daily News reported that some students who have missed too many remote learning classes have been threatened with calls to child services for so-called "remote truancy."
In response to that reporting, New York City Mayor Bill de Blasio announced in late October that the city would prioritize the buildout of WiFi in homeless shelters – an initiative that isn't scheduled to be completed until this summer. By that point, some New York City students could be going on more than a year without reliable access to education, assuming remote learning remains in effect for the rest of the school year.
While the city Department of Education has touted its efforts to distribute hundreds of thousands of data-enabled iPads to students – supposedly forgoing the need for a strong hard-wired internet connection – these connections have proved unreliable for some users. 
The Legal Aid Society last week filed suit against the city over the lack of details and timeline of the city's plan. The suit asks a judge to force the city to ensure all family shelters have WiFi by Jan. 4, 2021.
A spokesperson for the city's Law Department said that they are taking other short-term steps to ensure access, including continuing to provide LTE-enabled iPads – though these devices have proven imperfect, too. "Equipping our most vulnerable students with the resources they need to participate in remote learning is our top priority, and we are addressing any immediate connectivity needs by providing LTE-enabled iPads to students at shelters and providing on-site tech assistance to get them connected quickly," spokesperson Nick Paolucci said in an emailed statement. "We're also working aggressively on a longer-term plan to provide internet access."
In its report, Advocates for Children of New York detailed a number of recommendations to help students access the education they're entitled to, including offering full-time in-person instruction for students who are homeless and whose families want that option. To tackle the technological issues facing remote learners, a faster buildout of WiFi and additional support services are needed, the report said.
"Learning from home is much harder when you don't have a permanent home," Kim Sweet, executive director of Advocates for Children, said in a statement. "The city must ensure that every student who is homeless has the technology and support they need during this period of remote and hybrid learning."