New York City
Competitive Central Brooklyn Council Race Splits City's Left
Nine Democratic candidates are running to replace Councilmember Laurie Cumbo.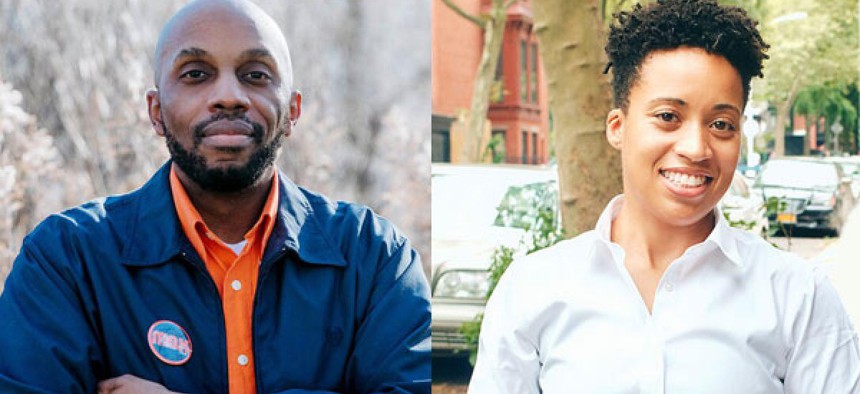 With City Council Member Laurie Cumbo among the three dozen members of the 51-seat Council facing term limits this year, there is a competitive Democratic primary unfolding to replace her in Brooklyn's 35th District, which includes parts or all of Fort Greene, Clinton Hill, Crown Heights, Prospect Heights and Bedford Stuyvesant. Cumbo, a Democrat, is also the Council majority leader and has held the seat for two terms. Given the district's overwhelming Democratic voter enrollment, the winner of the fast-approaching June primary is all but certain to take office come January.
City Council members write, sponsor, debate, and vote on legislation that affects city life in any number of ways; negotiate and vote on the city budget in conjunction with the mayoral administration; perform oversight of city agencies and the mayoral administration; allocate discretionary funding to local groups and causes; weigh in on land use decisions -- with particular sway, by Council tradition, over proposed projects within the member's district -- and more. Constituent services and local problem-solving are also essential parts of the job.
As the Council member for the 35th District, Cumbo has focused on issues including arts and culture (she was in arts administration before being elected to the Council), domestic violence, gun violence, gender equity, and more.