New York State
How New York repealed the 'walking while trans' law
Activist Kiara St. James, along with other activists and lawmakers, worked for years to end the discriminatory law.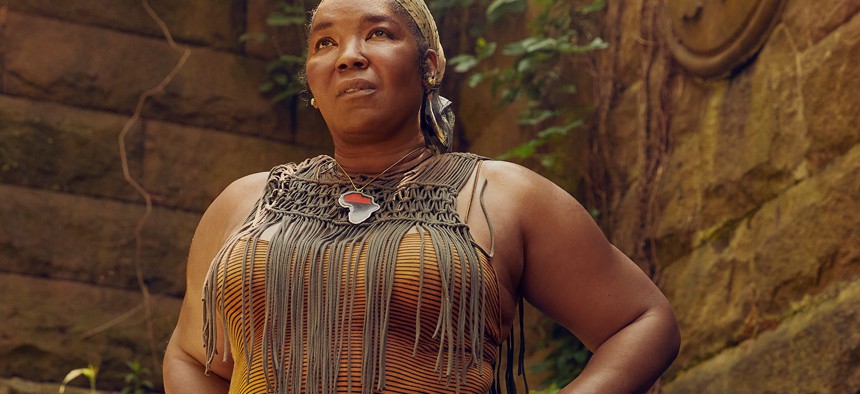 Joy is important to Kiara St. James.
She is the co-founder and executive director of New York Transgender Advocacy Group, a trans-led organization that advocates for inclusive gender-based policies. During a video interview from Prospect Park in Brooklyn, she told City & State that much of her work has been focused on ensuring that happiness is accessible to people, particularly those who have been marginalized. "This is really about making sure that all human beings are able to bask in the sunshine that we fall into," St. James said, regarding her advocacy work.
As a Black woman of "trans experience," St. James knows what it's like to have her contentment interfered with based solely on how she is perceived. As she walks through the park, occasionally sharing views of its ponds and foliage on a hot June day, she recounts the multiple times that police were called on her and her friends when they attempted to have fun in Manhattan, like friends do.
"It was very common for me and my girlfriends, who were all Black women, to be asked to leave establishments," St. James recalled. "The folks that just didn't like us and wanted to get us removed, all they had to do was say, 'those men over there' – no matter how female presenting we were, we were still misgendered and called men, and management would side with the other patrons who were not trans. And so oftentimes cops will be called in to remove us all because we're convening and ordered food just like everyone else."
Like many other trans women, St. James was subject to discriminatory policing due to what was known as the "walking while trans" law. The statute, Section 240.37 of the state penal law, which outlawed "loitering for the purpose of engaging in prostitution" was introduced in 1976. The loitering law led to the disproportionate harassment and arrests of trans women and women of color.
Since 1999, at least some version of a bill to overturn the law has been introduced in the state Legislature. And for years activists have been pushing to get the law repealed by suing New York City, organizing protests and marches. But nothing seemed to get them closer to eradicating the law. It wasn't until a few months ago that it was finally overturned. On Feb. 2, Gov. Andrew Cuomo signed a bill, sponsored by state Sen. Brad Hoylman and Assembly Member Amy Paulin to repeal the statute.
"It was very common for me and my girlfriends, who were all Black women, to be asked to leave establishments." – Kiara St. James, co-founder and executive director of the New York Transgender Advocacy Group
"That specter of arrest hung over their every move, like on a weekend night when they would go out to have fun," Hoylman said of what St. James had related to him. "And she said that feeling of constant prosecution for crimes you didn't commit, or nobody believing you, led to this malaise of hopelessness."
Those closely involved with the bill's passage say a confluence of many factors helped to repeal the statute. There was the recent change in the state Legislature's composition, giving Democrats a supermajority in both the Assembly and the state Senate. Activists like St. James formed a coalition with advocacy groups, lawmakers and lawyers over the past several years. Many district attorneys refused to prosecute loitering cases, and the social justice movements that occurred last summer brought more visibility to the issue.
"The morning that the legislation passed, I spoke to Kiara, and she reminded me that, up until that day, her community had felt like second-class citizens," Hoylman told City & State.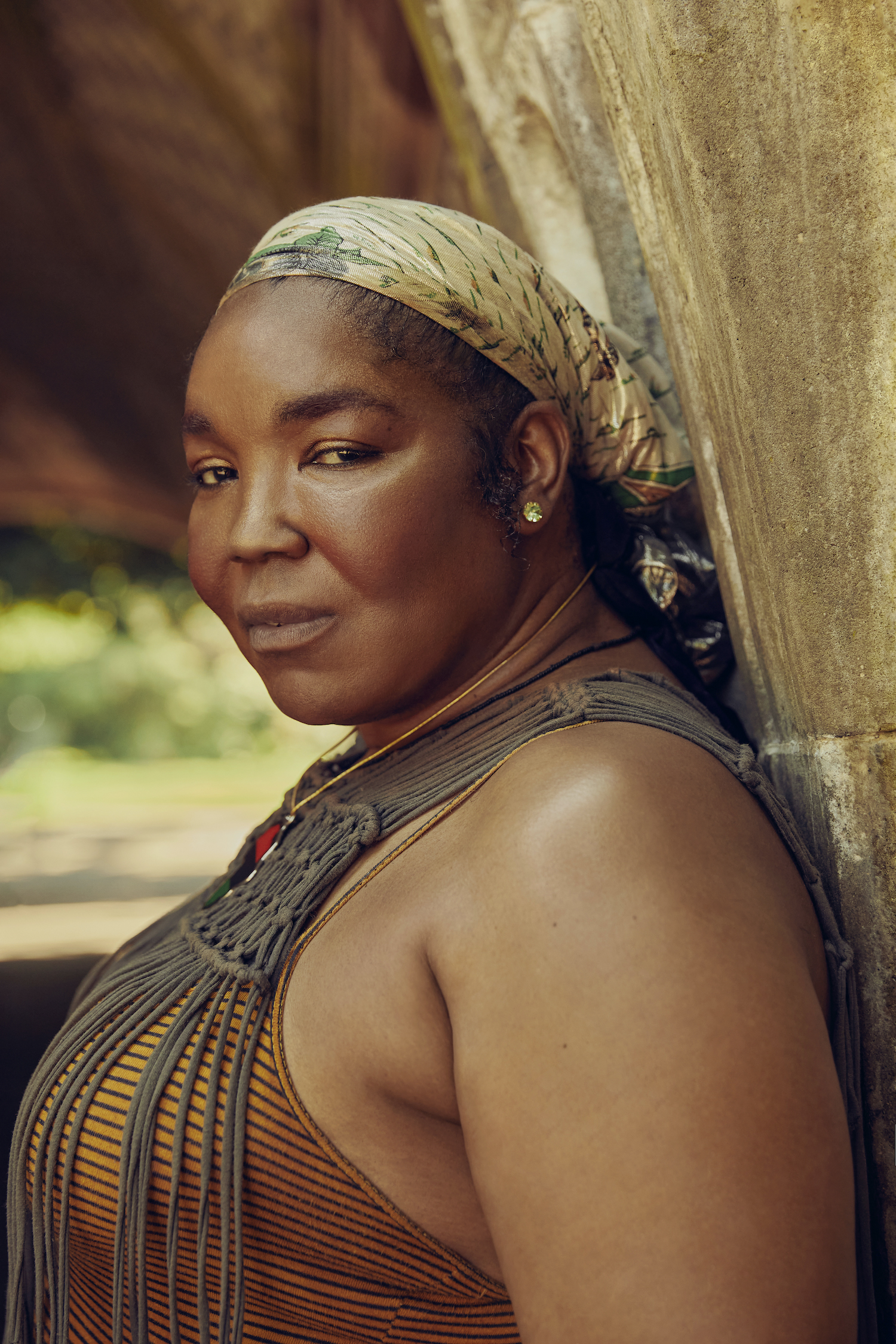 The state Legislature went blue in 2018 after being controlled by a Republican majority for about a decade, which had a major impact on the passage of bills related to LGBTQ rights.
"Up until two years ago, we were unable to pass any bills with (the) letters LGBTQ in the title," Hoylman said, adding that he believed the Republicans were being obstinate in response to the federal Defense of Marriage Act, which made same-sex marriage legal in all 50 states, following a Supreme Court ruling in 2015.
"They wouldn't consider the Gender Expression Non Discrimination Act, (which prohibits discrimination based on gender identity and passed in 2019) they wouldn't ban so-called gay conversion therapy. … Those were some lonely years between marriage equality," he continued.
Jared Trujillo, policy counsel at the New York Civil Liberties Union who worked with Paulin on the bill to repeal "walking while trans," told City & State that the state has "repealed more anti-trans laws in the past few months than we've passed in the past decade."
When St. James came to New York in the mid-1990s with her partner, trans women had "no rights."
Despite being known for its Democratic politics, she, like many trans women, found the city to be an unsafe place that lacked any protections for its trans or gender-nonconforming residents. She was routinely harassed, stigmatized and misgendered. "New York City had a Democratic mayor, and it had a predominantly Democratic City Council. So it speaks to the fact that even when the city is blue, a lot of those elected officials still hold on to very archaic mindsets in regard to LGBTQ issues, but especially when it comes to transgender, gender-nonconforming and gender nonbinary issues," St. James said.
Kate Mogulescu led the effort in 2016 to sue the New York City Police Department for using the loitering statute to illegally profile trans women. Mogulescu had created The Exploitation Intervention Project at The Legal Aid Society, which aims to end "systemic criminalization of victims of trafficking and sexual exploitation." Leigh Latimer, a supervising attorney for the project who worked alongside Mogulescu, credits her work with being the catalyst in reviving the mission to eradicate the "walking while trans" law. "She challenged the constitutionality of the statute," Latimer told City & State. "And my understanding is that, as a result of that lawsuit, Amy Paulin became interested in introducing the bill to repeal the statute."
Mogulescu did not respond to an interview request for this story.
In 2019, the NYPD settled the lawsuit and agreed to revise its patrol guide to no longer allow officers to make arrests based solely on gender and appearances.
"The changes reflected in this settlement are changes that have been well underway in the NYPD," Sgt. Jessica McRorie, a spokesperson for the department, told the Daily News at the time. "The NYPD is committed to providing clarity to our officers on loitering enforcement, and did so through a combination of amplifications to the patrol guide and enhanced training to ensure compliance."
"Up until two years ago, we were unable to pass any bills with letters LGBTQ in the title." – state Sen. Brad Hoylman
Paulin, who has been involved in efforts to combat sex trafficking and wrote and sponsored the Trafficking Victims Protection and Justice Act, told City & State that she learned about "walking while trans" through her ties to women's groups that she has worked with previously.
The Assembly member then took on the bill to repeal the law, along with Hoylman, and began working with The Legal Aid Society and the New York Civil Liberties Union on the legislation. And as time went on, an even broader coalition of activists, attorneys and lawmakers formed, and the campaign to pass the bill began.
Activists, in particular, were central to getting Albany on board with overturning the law by meeting directly with elected officials and taking on the responsibility of educating them about the ways in which trans women and nonbinary people have been discriminated against, as many lawmakers remained uneasy about supporting the campaign.
"I would say one of the biggest tools we had in the campaign was having people to go and meet directly with our elected officials, and to put a human face behind the violence that people were subjected to under this law," Richard Saenz, a criminal justice and police misconduct strategist at Lambda Legal, told City & State. "It made it that much more difficult for someone to not be in support of repealing the law. It also helped elected officials see that this was an issue that was important to their constituents. LGBTQ people, trans people, we vote."
In 2019, those involved in the coalition were certain that the bill to overturn "walking while trans" would pass, considering Gender Expression Non-Discrimination Act – which St. James played a pivotal role in helping get passed – had been passed in the Legislature and signed into law.
However, the campaign to decriminalize sex work was also in full force around the same time, and Paulin and Latimer said that confused things for some lawmakers who mixed up the decriminalization movement with the "walking while trans" ban. "The advocates that were the most visible were the advocates that wanted to legalize prostitution," Paulin said. "They were the most visible, and I had to talk to them about stepping back from that position for the time being for the sake of this bill because that position was harmful to the bill."Advocates for decriminalizing sex work say doing so will benefit both people who are coerced into sex work and people who choose to do sex work.
Paulin said Brooklyn District Attorney Eric Gonzalez's and Nassau District Attorney Madeline Singas' decisions to no longer process loitering charges was far more pivotal to the passing of the bill, though she credits activists and advocates with making strides through their lobbying efforts. 
When Gonzalez took office in 2018, he put together a commission to assess and produce a report on the justice system. The commission was made up of about 75 people, including academics, clergy members, defense attorneys and formerly incarcerated people. The commission would result in the office's Justice 2020 report.
It was through compiling this report that Gonzalez was able to meet with members of the city's trans community who had been affected by the state's "walking while trans" statute. "I had my eyes opened to some of the issues that trans women who were sex workers faced, such as the constant harassment from police, even when they were not engaged in sex work," Gonzalez told City & State. "I really had my eyes opened to new approaches by the advocates, of how to better serve and protect this vulnerable community. And also, quite frankly, after sitting down with some trans individuals, learned about the trauma of arrest and incarceration in their lives and how that impacted them quite differently than other communities. "
"LGBTQ people, trans people, we vote." – Richard Saenz, a criminal justice and police misconduct strategist at Lambda Legal
In 2019, Gonzalez announced that the Brooklyn district attorney's office would no longer prosecute charges under the loitering law, as he viewed it as discriminatory and out of date. Soon after, other district attorneys, such as Singas, began to follow suit. In 2020, Gonzalez also announced that prostitution charges would no longer be prosecuted against sex workers and in 2021 dropped 250 open prostitution-related warrants.
Gonzalez said that refusing to prosecute such charges is actually beneficial to individuals involved in sex trafficking.
"It's so important for sex workers to have protections," St. James said. "They don't need rescuing. They need protection."
Many trans women, particularly trans women of color or trans immigrants, tend to turn to sex work as a means of supporting themselves, as they are often discriminated against when looking for other types of work. And many trans women are accused of engaging in sex work, when they are not, based solely on their appearance. "LGBTQ, Black and brown, immigrant and disabled communities engage in sex work at higher rates because they are locked out of jobs in the formal economy," state Sens. Jessica Ramos and Julia Salazar wrote in an op-ed for the Daily News last year.
"It's been an uphill battle for decades to get the (repeal of the) "walking while trans" ban legislated into law, and it really has to do with galvanizing community," St. James said about recognizing the need to create greater levels of involvement to advocate for the legislation.
After the repeal of the "walking while trans" ban failed in 2019, the movement adjusted strategy.
"One beautiful thing about this, the recent campaign and the successful campaign, was that it really centered and was led by people most impacted (by the statute): trans people and trans women of color specifically," Saenz said. "I think that is a model that other places, including other campaigns in New York, should really adopt."
Trujillo also expressed that the greater inclusion of activists in the latest campaign made a significant difference. "It became a much richer campaign than it was two years ago, when it was mostly public defenders," he said. "This time on the campaign, you had, of course, the public defenders but you also have (immigrant and worker advocacy organization) Make the Road – they were super active in this – you had every LGBTQ group in the city that was super active and so many people that recognize this is a trans rights issue."
Those involved in the effort to overturn "walking while trans'' also credit the wave of social justice movements and demonstrations that occurred in the wake of George Floyd's death during the summer of 2020 for finally putting the pressure needed on Albany to get the law overturned.
"I think that Black Lives Matter created space for people to reevaluate. Do we want to repeat criminalizing people for crime that is literally defined as loitering?" said David Brown, the legal director at the Transgender Legal Defense & Education Fund.
And in June, 2020, trans activists mobilized and organized a march to speak out against the continued violence against trans women. An estimated 15,000 people showed up.
"Midway through Pride Month, a loosely knit group of advocates organized a march of New Yorkers outside the Brooklyn Museum, which grew to 15,000 people, all dressed in white," Hoylman said. "It took place adjacent to the murder of George Floyd and Breonna Taylor and I think it was a realization on the part of the public and legislators that this issue is really multifaceted and involves more people. And that I think really kind of created headwinds as we went into the session."
When Bianey Garcia, a member of Make the Road New York who had been key in lobbying efforts to repeal "walking while trans," heard that the law had finally been overturned, she wept.
"It was an amazing day for me, to realize that a law that criminalized my community for 44 years was repealed in New York state," Garcia told City & State. "I cried so much because it was a long fight, not only for me but also my community."
However, not all activists were overcome with joy. Tahtianna Fermin is founder and CEO of Bridges4Life, which seeks to help trans and gender-nonconforming young people become confident, independent and educated. She told City & State that the news of the legislation being signed into law made her feel happy initially, but she wondered what the law's repeal would really mean for trans women. "I teared up because it was exciting and we're happy to hear that (the law was overturned) but at the same time, the real reality is that policing has always been against us," Fermin said. "They have always found ways to manipulate the laws and the bills that are being passed to still find ways to get us arrested."
St. James agrees that there's still much more to be done to protect trans women and nonbinary people, as discrimination against trans women has continued. "What we have learned, even with GENDA, is that we have legislative law that says that was illegal to discriminate on the basis of gender identity, but during COVID-19 we got a lot of folks reaching out to NYTAG, and to me individually, talking about how they were discriminated in a shelter," St. James said. "You know, trans women who are legally allowed to be in women's shelters, were being told by the staff, not so much the other women, but by the staff, that they couldn't be there in the space, that they had to show proof that they had gender affirming surgery."
Advocates, attorneys and lawmakers are divided on what needs to be prioritized next, now that "walking while trans" has been repealed. While some feel that decriminalizing sex work should be prioritized, others feel that the NYPD needs to be disbanded or completely reformed – but nearly all agree that trans women need greater protections.
For St. James, there's a long list of things that need to occur to give trans women of color, and all marginalized people, the ability to live their lives to the fullest, including the creation of universal basic income, decriminalizing sex work and ending qualified immunity for police officers. But for right now, St. James is hopeful that more people continue to use their voices to speak up.
"When a call (to action) goes out, we need for people to hear it and to come out and support," St. James said. "That's how we start to amplify our voices. You don't have to be trans, you don't have to be Black, but you have to be someone who believes that every human being should have the right to have a multifaceted existence."